Songwriting Safe distancing course, face to face classes with William Serfass and Brenda Rattray - Voice Expressions
About this Event
This course starts, face to face, with your song idea, whatever medium, the format or the content and ends up with a finished recorded demo that you can take away and own.
There are 10 scheduled face to face sessions, to complete the process you will need to do the homework guided by Will's expertise.
The process will be explained fully in the first class.
You do not have to be able to play an instrument or read music to write a song!!
Let us show you how we do it!
The expertise you will receive consists of advice, exercises and tips that will help your original idea become a complete song. The class is tailored to your needs and you will experience a very constructive and efficient journey towards songwriting and acquiring the ability to use the skills that you learn in furture works.
You will receive help to compose your melody, make it fit your lyrics perfectly, find chords and colours to highlight your musical ideas and the message you want to convery. You will also receive help to find the inner groove, time signature, tempo, rhythm and beats that will help structure the whole body of work.
Book Now!! Only 6 Safe distancing places available!!
For more information contact Brenda: Reallynicepeople@icloud.com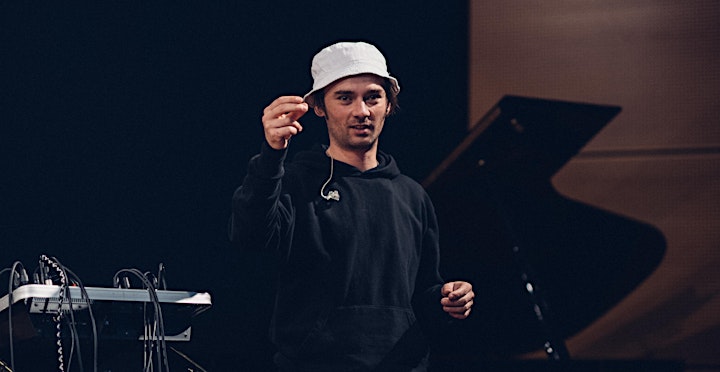 William Serfass, Workshop leader
French born London based William Serfass, started music at a very young age, training classically in Piano and Singing. He then studied Percussion and graduated from Paris Conservatoire de Musique.
His interests in jazz and contemporary music grew quickly and led him to his current artist career as ROSCIUS, a live improvisational acoustic dance music project with which he tours the world. Also known to have been 1/3 of the indie Pop band We Were Evergreen, for which he composed and arranged in studios, working hand in hand with award winning producers, he now writes songs and produces music for various singers, from Neo Soul to Hip Hop inspired beats, Pop to Folk.
Brenda Rattray
Voice Expressions Founder Brenda Rattray is an inspirational facilitator who has toured and worked internationally in over 43 Countries. She graduated from Goldsmiths University where she has been an Associate Lecturer since 2003. She has taught expressive voice in all areas of the community from Nurseries to High profile Psychiatric Hospitals and prisons.
Her clients include Jamael Westman (Who played the lead role Alexander Hamilton in Lin-Manuel Miranda's multi-award winning show Hamilton, at London's West End theatre), The English National Opera, Guildhall School of Music and Drama and a number of Orchestras including the London Philharmonic and both the BBC Concert and Symphony Orchestras. (Training highly skilled musicians to communicate their skills at various levels with varied communities).
She also trains teachers to teach and is renowned for her abilities to: instil confidence in budding singers, remove inhibitions from those who consider themselves unable to sing, and challenge and stimulates more confident singers with unconventional methods and ideas. She has an extensive range of skills including teaching, facilitating, musical direction, arranging, composing, performance and vocal coaching.
Her Book the 'Joy of Singing' is published by Faber Music 2008 and has established itself in the repertoire of choirs around the world.
Find her songs on Spotify: Thinking, A Mothers Cry, Happy Mother's day!