Description
It's not a performance - it's not a workshop - it's...an entanglement...

Voice Transpiring Music -
Jenni Roditi – vocals

Sam Enthoven – theremin and electronica
Alain Man – keyboards and loops
Alistair Smith – gongs and singing bowls

This is a four hour session. It will mix performance and workshop in a new, engaging, multi-modality, 'creatively entangled' format.There are three dates: September 10th, October 15th and December 3rd. Please choose your date, above in 'select date' box.

Up to seven participants will have the opportunity to be part of, and integral to, an improvised music experience. Each will join Jenni and the band on stage, in turn, for as long as they wish, up to 30 minutes to sing, speak or play. Your singing, your spoken word or your instrument will catalyse the energy and atmosphere the band will then engage with. 'Musicians' and 'non-musicians' are equally welcome to participate. We also welcome painters and dancers.

Instead of creating a straight-forward band, Jenni brings her considerable experience as a facilitator of others (The Improvisers' Choir, Guildhall, Vocal Tai Chi) to gently entangle with you and her musicians. Her voice will help spark the 'entanglement' between contributor and band, creating a new concept; Voice Transpiring Music.
You do not have to be 'a musician' to participate. You may come on stage with a reading from a newspaper, or a book, or bring a song or other piece, and the band will work with you on that.

We are all experienced improvisers. We are all skilled at, and enjoy, being responsive. Jenni will gently draw out a direction in which she senses you will benefit from the experience. She uses a simple system of signals that can help shape the music as it goes along.
In between these individual engagements with participants, the band will perform, drawing on the material that has transpired in the space, as well as moving in their own direction.
A lower-price, non-participative ticket is available to enable anyone who may wish to attend as a listening audience. Come and treat this purely as an exciting and creative performance where you can soak up the vibes.
Tickets
Concession Participant £19.50
Standard Participant £29.50
Listener Only £8.50
(Not including EB fee)
Plus free glass of wine from 4pm.
Introducing the Band
JENNI RODITI
Composer of four operas, plus chamber and choral work, prolific songwriter and voice work facilitator for 25 years. Currently directing two improvisation choirs TIC and TOC and just finished being a composer-teacher
for a research project with adult non-singers at the Guildhall. Founder of Vocal Tai Chi.
SAM ENTHOVEN
plays found sounds, analogue synths and a unique instrument from the dawn of electronic music – the theremin. Though relatively new to the exploratory music and sound art scene, he's been performing frequently at venues all over London for over two years now.
ALAIN MAN – keyboard and loops
A multi instrumentalist, primarily piano/keyboards and vocals, he learned from a very young age. He has played with bands that have toured the UK and Europe. He composes, produces, does session work in most genres and collaborates on a number of projects with different artists. His passion lies with improvisation and he attempts to incorporate that free spirit in all his work. He currently performs with The Improvisers Choir led by Jenni Roditi and Apocalypse Jazz Unit led by Rick Jensen.
ALISTAIR SMITH – gongs and bowls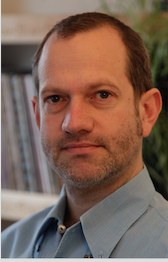 Completed his sound healing practitioner training in 2014 and graduated from Goldsmiths College in 2005 with first class honours, receiving the Barnard and Hails prize for music. He has since completed a Masters in composition at Goldsmiths studying under Roger Redgate. He teaches guitar and music theory in north London and has recently had the privilege of being blogger and essayist for Jenni Roditi's TIC-TOC choirs, the latter of which he is a member.