Are you wondering how to enhance your professional skills as a woman? Get to know VOICES and our upcoming curriculum!
About this event
Why is this relevant for me?
What and who is VOICES?
What topics and skills are covered in the curriculum?
How can I take part?
All these questions will be discussed in our Launch Event! What is more, you can even tell us what particular skills you would be interested to learn so we can further customise our free program.
Join us on our journey to enable young women to excel in their careers and make their voices heard!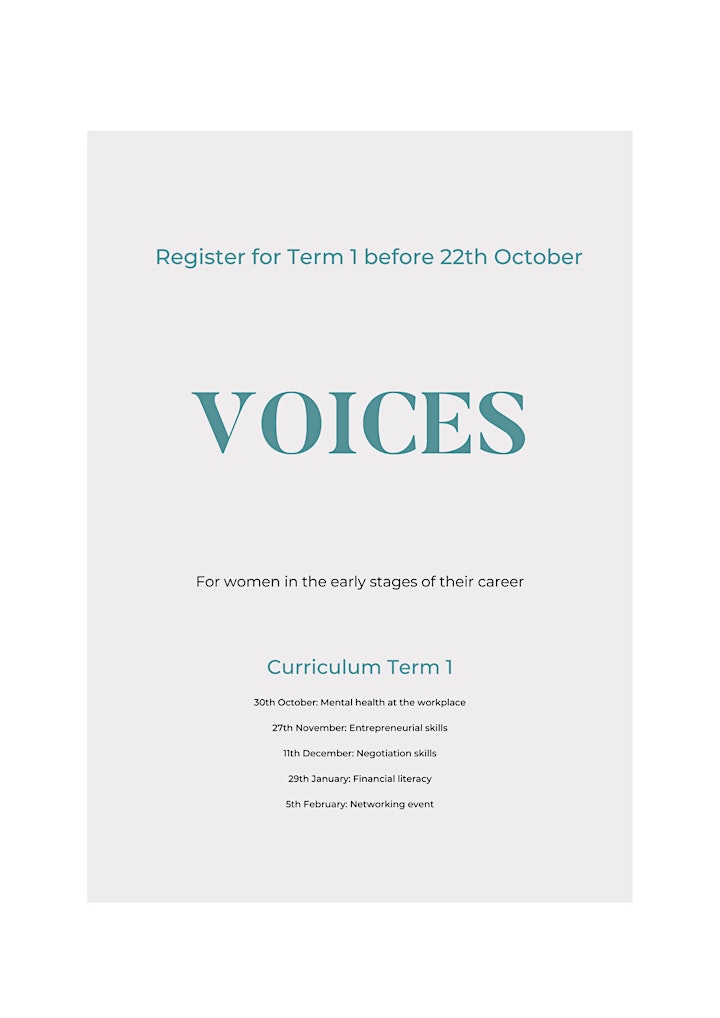 Organiser of VOICES Curriculum Launch Event
VOICES is a non-profit organisation, envisioning a world with equal representation of women at the workplace. Since 2018, we have been active to provide accessible professional development workshop formats to early-career women around the world. We further create and collate free resources to help early-career women succeed. VOICES further maintains an active community to facilitate the collective sharing of experiences among participants. These workshops offer an opportunity for women to share best practices and learn from each other about ways to sharpen their public engagement skills. VOICES was incubated within the Global Shapers Hubs in Dublin and Cambridge, an initiative from the World Economic Forum.
Would you like to embark on this journey with us?