About this Event
Personal histories explored through film and song
Working with local charity Big Worle, we invited a group of older residents to share their stories with composer Verity Standen. The oral histories they recorded are rich with moving recollections and surprising details. Some of the group have a lifetime's experience of the local landscape, while others have travelled far and wide and settled here more recently.
Filmmaker Adam Laity has since collaborated with the group to craft a poetic film that captures their unique voices. And Verity has worked with community singers from across Weston to transform these wonderful stories into songs. We will screen the film alongside performances from our pop-up choir, with a hearty supper (made by our friends at Loves Cafe) served after the show.
Please note: this listing is for the event at Weston Museum on Saturday 16th. If you're looking to join us at Big Worle on Friday 15th please follow the link from our website www.terrestrial.org.uk
Header photo by Paul Blakemore. Project image by Adam Laity.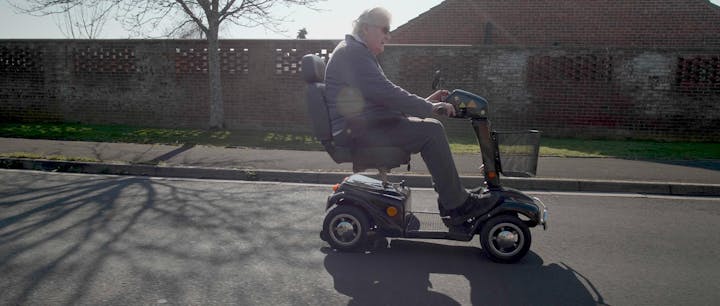 Terrestrial Festival
Weston-super-Mare, 14-17 November 2019
Four days of arts adventures: live performances, film screenings, talks & local food.
All events 'Pay What You Decide'