A musical workshop - learn to sing in harmony
About this event
Marsh Farm People's Assembly and Revoluton Arts presents
A musical workshop making magic with your voices, where harmonies and musical tones are weaved together in a way that allows everyone and anyone not only to take part, but to sound amazing and to feel great being part of making something so special together.
Choir workshops take place in our outdoor area. Please wear appropriate clothing for outdoor conditions. We have space for 6 people to attend on site.
Age range 18 – 60+
Funded by Arts Council England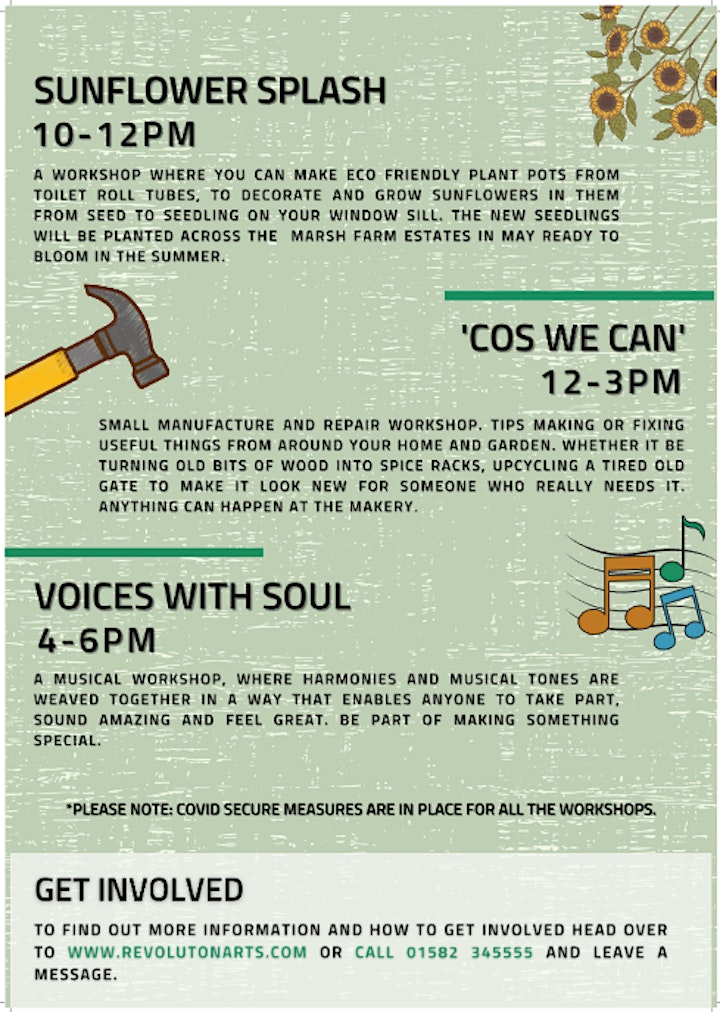 Organiser of Voices With Soul
Marsh Farm Outreach is a grassroots community co-operative who:
Build, promote (and have to fight for!) economic development and regeneration practices which are of genuine benefit to the people living in the community being developed/regenerated.
Develop community businesses and other not for private profit enterprises to improve the local economy, reduce unemployment in our estate and reduce 'dependence' on corporate 'service providers'.
Design innovative and relevant community engagement techniques to ensure the voices of 'normal people' are heard and acted upon rather than ignored, marginalised or paid lip service to.
Organise community festivals, music and arts events, discussions, campaigns