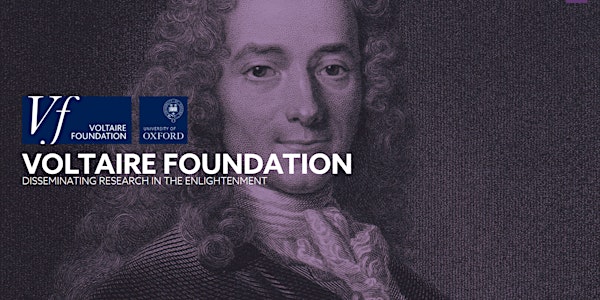 Voltaire Foundation: 250th Anniversary of d'Holbach's Système de la Nature
Voltaire Foundation: Interview with Professor Alan Charles Kors: 250th Anniversary of Baron d'Holbach's Système de la nature.
About this event
2020 will mark the 250th anniversary of the publication of one of the most important texts of the French Enlightenment: Paul-Henri Thiry d'Holbach's Système de la nature. This text articulates a thoroughgoing atheistic, materialistic, and deterministic philosophy and argues that belief in God and revealed religion was the cause of unnecessary human suffering and the great barrier to alleviating the ills of the human condition. D'Holbach's book immediately caused a sensation across Europe, with dozens of refutations published within a few months, and it saw a surge in popularity in the years leading to the French Revolution.
To celebrate this anniversary, the Voltaire Foundation invites you to an interview with Professor Emeritus Alan Charles Kors, one of the most acclaimed intellectual historians of the eighteenth century and the author of many well-known publications on baron d'Holbach and early modern atheism and Epicureanism. The interview will be conducted by Dr Ruggero Sciuto and Dr Laura Nicolì and will be livestreamed on Zoom on Thursday, 5 November 2020, from 5 to 6.15 pm. There will be an opportunity for questions and answers following the interview, so please do join in the discussion. We very much look forward to seeing many of you then!
Please register here, and you will be emailed a link to join the Voltaire Foundation online event on Zoom.
For enquiries please email ruggero.sciuto@mod-langs.ox.ac.uk
Eventbrite processes data (including any personal data you may submit by taking responding to this invitation) outside of the European Economic Area. Please only submit any personal data which you are happy to have processed in this way, and in accordance with Eventbrite's privacy policy applicable to attendees (available here: https://www.eventbrite.co.uk/support/articles/en_US/Troubleshooting/eventbrite-privacy-policy?lg=en_GB). If you prefer not to use Eventbrite for responding to this invitation, you may respond directly to torch@humanities.ox.ac.uk.