VOOT Xmas Pop-Up Expo! - December 5th 2016

Monday, December 5, 2016 from 7:00 AM to 9:30 AM
Event Details
As its Christmas - and a time for giving - we are changing the format of VOOTs monthly networking event.
I'm sure weve all attended business exhibitions that have been notoriously poorly attended - where weve often ended up networking with other stand holders to pass the time. And often - weve ended up coming away thinking how much we actually benefitted from it!
This December we are holding exactly such an event - INTENTIONALLY!
We want you to come along as normal - bring a pop-up banner (or simply something to stand by with your promotional literature) - and enjoy a morning of completely informal networking with your own business presence in the room. And feel free to invite other business contacts along too!
Breakfast and unlimited tea and coffee will be provided.
if you'd rather just come along as a networker - thats absolutely fine too! We'd love to fill the room with loads of networkers and exhibitors!
Exhibitors will be charged a bargain price of £20 for the event - networkers just £10.
And, as its Christmas - every penny taken on the day will be split between 2 local charities. It would be brilliant if we can make £1000! Our charities are;
Founded in Sheffield in 1989, HARC provides a safe haven for vulnerable men and women during the day over the Christmas period when other services were closed,
HARC is run by volunteers and a part-time project manager. A Board of Trustees is responsible for the running of the project and meets regularly throughout the year. The project manager is responsible for the day-to-day running of HARC, under the Trustees' supervision and management.
This year, the project will be open from Saturday 24th December 2016 to Sunday 1st January 2017 (closing at noon).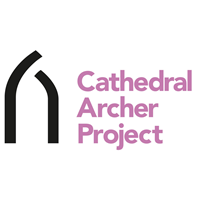 We help homeless people achieve a better life by supporting them to:
Develop their independence

Improve their ability to tackle setbacks

Improve their ability to identify and change negative behaviour

Improve their wellbeing

We get to know people because we want them to realise that they can trust us to help them. When people trust us they are more willing to take part in activities and seek 1-1 support to address their issues. Typically issues will include:
Lack of accommodation

Broken family relationships

History of offending

Poor mental and physical health

Substance misuse
Please - book early as places for exhibitors are limited to just 30 - and we already have commitment for 10 exhibitors before any publication of the event.
And - HAPPY CHRISTMAS!
When & Where

BEST WESTERN PLUS Aston Hall Hotel
Worksop Road
S26 Aston
United Kingdom


Monday, December 5, 2016 from 7:00 AM to 9:30 AM
Add to my calendar
VOOT Xmas Pop-Up Expo! - December 5th 2016