Vote - 2012 Waltham Forest Small Business

Ends Monday, April 30, 2012 at 5:15 PM (BST)
Event Details
How to vote:
1. Please click 'Register'
2. Complete your name and email address - we want to know that you are a real person!
3. Select your choice for the winner -  You can only vote once for your choice!
Supporters: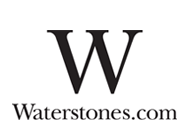 Organizer
The Waltham Forest Business Network is a private business network of business owners and those with an interest in the borough and East London.  We aim to increase our network of contacts, improve the way we run our businesses and network with like-minded individuals.