Event Information
Refund Policy
Contact the organizer to request a refund.
Eventbrite's fee is nonrefundable.
Experience the art of Artsforhumans (Insta: @artsforhumans) in this social immersive exhibition for VR and Desktop users.
About this Event
Artsforhumans - Social VR Art Exhibition
Emma C is a freelance artist resident in France.
Instagram: @artsforhumans
"Artsforhumans started in September 2019. I always liked playing with images, making collages and surrealist artworks. I started Artsforhumans purely as a hobby and the account started to grow, people were asking to buy my art. My non-business mind had trouble dealing with this, so I started watching videos on "how to grow a personal business". I have been selling prints as well as other goods via Instagram and Artstation mainly.
The aim of Artsforhumans is to propose alternative landscapes and concepts which can't be found in real life. Sometimes composed of hidden messages about climate change and other contemporary issues, my illustrations make people travel into their own minds. My passion for space is recurrent in the illustrations. The moon, which I deeply respect, appears 90% of the time.
I try to innovate techniques, mostly involving digital drawing, editing and collage. Photoshop and Procreate are the two main software I use. My work with perspective often tricks the minds and when I involve animals in my landscapes, I try to make them live through the illustrated environments.
My aim with Artsforhumans is to continue to make people travel, innovate in concepts and techniques and focus more on modern issues in order to sensitize people."
You will receive an email with the instructions for joining the event after the order is confirmed.
VRzone is a Multiplayer VR spaces for immersive events/exhibitions/showrooms where users can connect together and experience art as never before.⁠
⁠
🎨 Immersive Art Showcases⁠
🏛 Virtual Museum Tours⁠
🖼️ Interactive Exhibitions⁠
🏘️ Architectural showrooms⁠
⁠Features
✅ Fully immersive 3D experience⁠
✅ Multiplayer⁠
✅ Compatible with Oculus Quest and Desktop⁠
✅ Real-time voice chat⁠
✅ Full 3D spatial audio⁠
✅ Dramatically reduces costs⁠
✅ Unlimited possibilities⁠
✅ Support for all major VR headsets coming soon⁠⁠
Do you want to order your VR showroom? Write to us at hello@vrzone.io or visit www.vrzone.io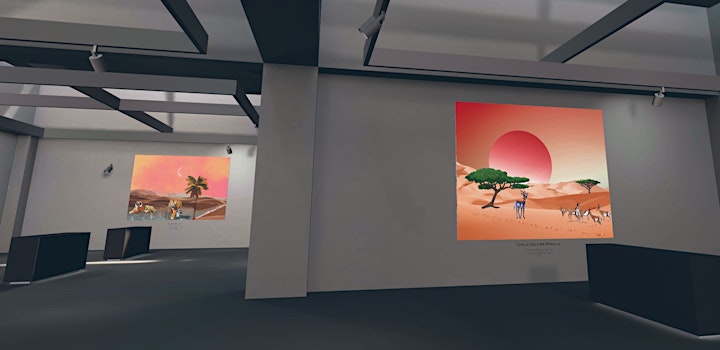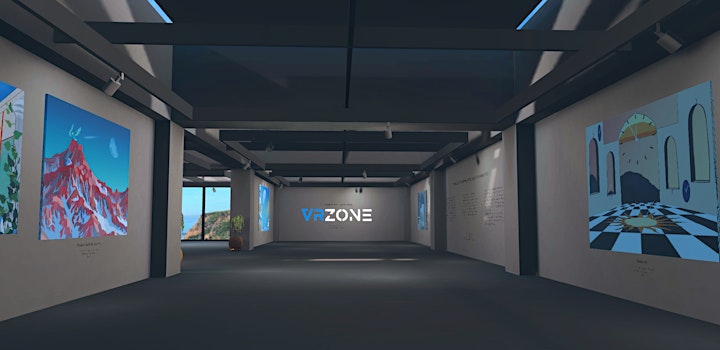 Date and Time
Location
Refund Policy
Contact the organizer to request a refund.
Eventbrite's fee is nonrefundable.