VR Birmingham: Discovering new experiences - Wednesday 25th November 2020 - 18:00- 19:30pm
About this Event
About this Event
As part of DigiCities with BBC Academy, STEAMhouse provides insight into the latest development in this new technology and will demonstrate how you can explore using immersive technology within your individual projects.
James Hannam will introduce our guest speaker, Taran Singh from Taran3D. For the past 15 years, Taran has researched and developed immersive media applications with 3D and game technologies for a range of industries and will use this opportunity to demonstrate the importance of the VR user experience through one of his case studies.
Taran will also be giving a quick demo on Unity and headset tracking before introducing another Guest, Anna Nierobisz, a STEAMhouse member who previously had very little VR/immersive media experience but has been using motion capture to record body and facial movements to develop her project, which she will shortly be launching.
STEAMhouse academics, Poppy Wilde and Robin Kay, working across various Immersive Media platforms will also be present to share their knowledge and support our Q&A sessions.
Join us for discussions, regardless of whether you are a complete beginner or have years of experience in AR/VR as it's an opportunity to share and learn about the creative opportunities AR/VR technologies present.
About Anna Nierobisz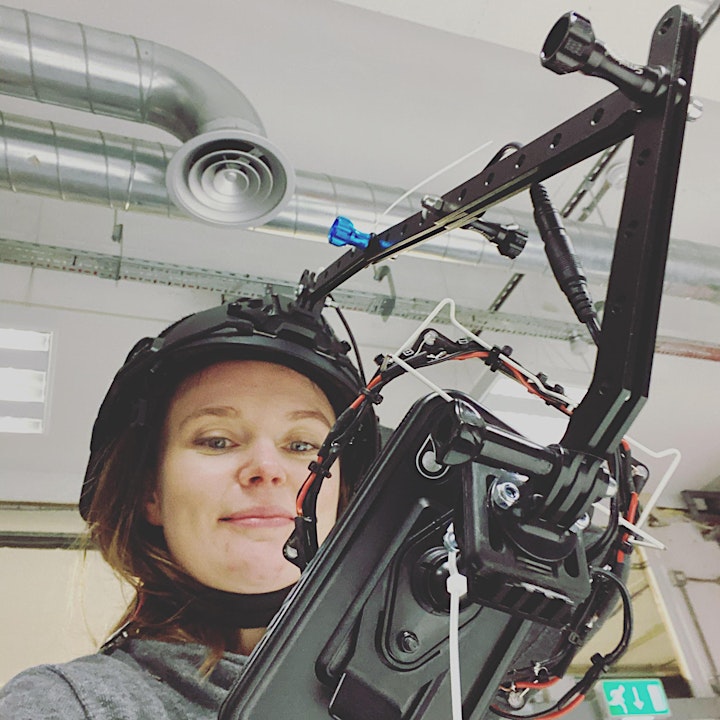 Anna is a Polish-British artist based in Birmingham who works across a spectrum of media: Theatre, Film, and Virtual Reality. Central to her work is the aim of bringing the authenticity, excitement, and experience of live performances into the Virtual Reality environments. For this purpose, she works with the latest motion capture technologies and applies her knowledge of creating immersive theatre and storytelling into the XR media. Her current project Sensosis is story-driven, immersive VR experience funded by the Arts Council, and influenced by the works of the Polish Sci-Fi author Stanislav Lem (known to the British audience for the film adaptations of his book Solaris). With Sensosis, Anna uses the affordances of VR to explore the themes of integration, mutual understandings of 'alien cultures', and the universal quality of feelings and emotions across space and time.