Description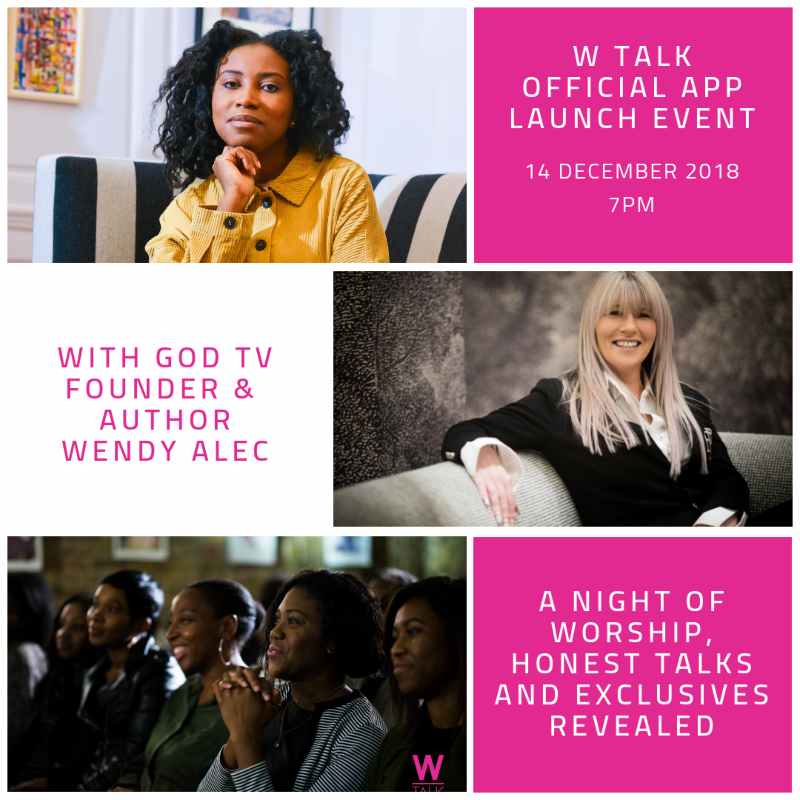 ---
Wendy Alec, Founder of GOD TV and Author of Chronicles of Brothers is with us.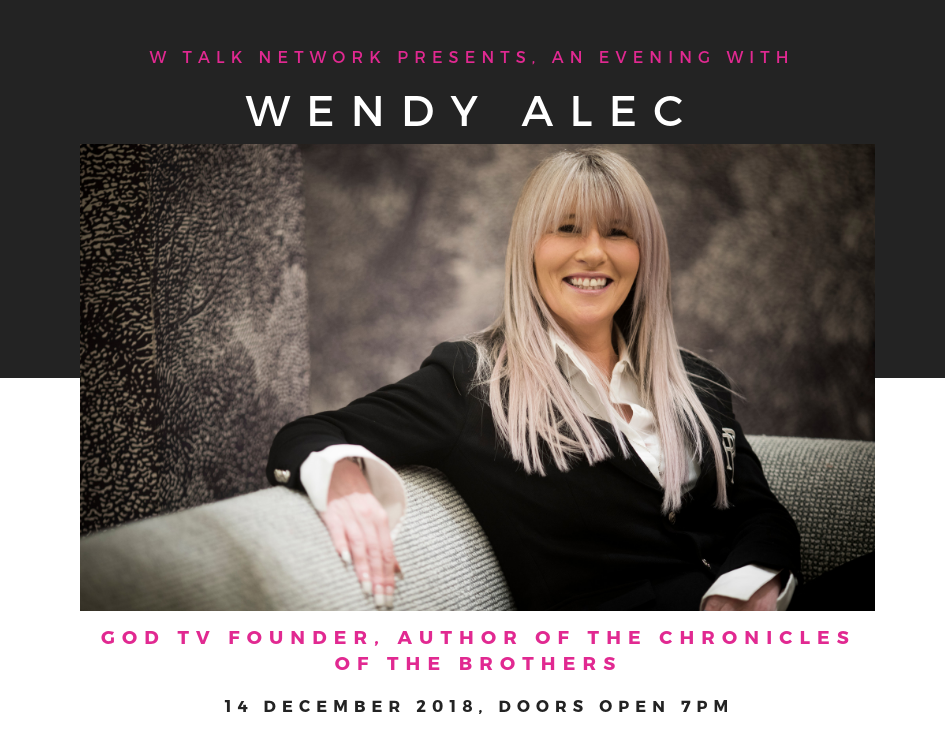 Wendy was one of the first pioneers to use entertainment as a medium to share faith and the Gospel of Jesus Christ. Wendy is also the author of the Chronicles of the Brother's Series which has been sold million times worldwide. After her public divorce, the ups and downs of GOD TV, Wendy is ready to talk!
You can purchase the latest copy in the Chronicles of Brother's saga, along with a ticket. Yes, we have MASSIVELY discounted it for you.
---
Tobi Olujinmi, Founder of W TALK Network
Tobi has a charge for us as we close out 2018 and look ahead to 2019, she believes in radical faith and using media and entertainment as a means to share it. Her creative communication style, promises to make the launch event an extra special time.
---
WARRIOR WOMEN
Hear from some of W TALK's Warrior Women, Women who belong to the W TALK community and have very interesting stories to tell. No hold barred, taking the filters off, dropping the baggage and preparing to soar.
BOLD. CREATIVE. COURAGEOUS.
DON'T MISS IT, JOIN US