Description
A Gala Concert to celebrate over 20 years since Waggy Tails Rescue was set up and the saving of over 3500 animal lives. The concert is sponsored by Vets4Pets, Bournemouth - our thanks go to Tom Mowlem.

Do come and join in the celebration – you will be made most welcome!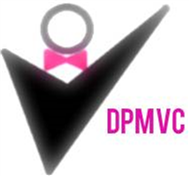 The Dorset Police Male Voice Choir was formed on 4th July 1995.
In recent years the choir has performed in many concert venues through Dorset, the South West and much further afield, having toured widely in many parts of the UK, France, Guernsey, Jersey, Ireland and the USA.
The choir is very well established with over 40 members and whilst affiliated with Dorset Police it is in fact an independent registered charity (No 1067073). Many concerts are for charity and the choir has help raised in excess of £260,000 for good causes since its formation.
The choir has developed an extensive and interesting repertoire and we are a very enthusiastic, friendly and sociable group. In promoting male voice singing the aim is to provide enjoyment for its choir members, supporters, audiences and the wider community.