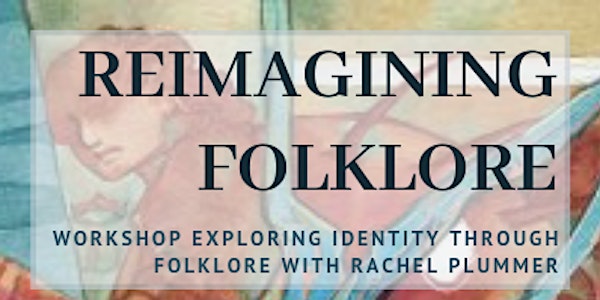 WAIN Workshop: Exploring Identity through Folklore with Rachel Plummer
Location
Lighthouse - Edinburgh's Radical Bookshop
43-45 West Nicolson Street
Edinburgh
EH8 9DB
United Kingdom
Refund policy
Refunds up to 7 days before event
Description
Age range: teen and young adult
Join us for a creative workshop inspired by Wain, Rachel Plummer's stunning LGBTQ reimagining of Scottish folklore. Explore the concept of identity through the medium of folklore!
Myths, legends and fairytales have been sources of both inspiration and exclusion for many. We will think about representation and why it matters, who owns a story, and how we can express ourselves authentically in these stories.
The workshop will comprise storytelling, discussion and creative response, involving art and creative writing. No previous experience or skill is required and all materials are provided. There will be time to share our work with each other for those that are comfortable doing so.
This workshop is LGBT+ focused but ALL are welcome.
---
Wain is a collection of LGBT themed poetry for teens based on retellings of Scottish myths. The collection contains stories about kelpies, selkies, and the Loch Ness Monster, alongside perhaps lesser-known mythical people and creatures, such as wulvers, Ghillie Dhu, and the Cat Sìth. These poems immerse readers in an enriching, diverse and enchanting vision of contemporary life.
The poems in this collection are fun, surprising, and full of a magical mix of myth and contemporary LGBT themes – it is a perfect read for teens who are learning more about themselves, other people, and the world around them. Wain is fully illustrated, in colour, and suitable for readers of all ages.
---
Rachel Plummer is a poet living in Edinburgh. She is a Scottish Book Trust New Writer's Award winner (2016) and has won or placed in numerous other awards and competitions, including the Troubadour Prize, the Flambard Prize, the Penfro, and Canterbury Festival's Poet of the Year Award.
Her poetry has appeared in magazines including The Dark Horse, Mslexia, Agenda, Interpreter's House, Gutter and New Walk, and anthologies including New Writing Scotland (2017, published by ASLS), the Emma Press Anthology of Love poetry, and 154 from Live Canon, an anthology of contemporary responses to Shakespeare's sonnets. She published a pamphlet of sci-fi poetry with House Press in December 2017, and received a cultural commission from LGBT Youth Scotland earlier that year. She runs creative writing workshops for children and teens. She has two children, three guinea pigs, and entirely too many books
---
We have 5 free tickets available for this event! These are intended to make the evening accesible to those who might not otherwise be able to attend - If you can afford a £5 ticket please book one as this supports the bookshop and allows us to save free places for those who can't, thanks!
You can also buy your tickets in the shop & save yourself the eventbrite booking fee :P
The bookshop is wheelchair accessible, events are seated and speakers use microphones throughout their events. We have further details about accessibility HERE, or feel free to get in touch, we're happy to help however we can!
The Bookshop operates a Safe Space Policy which all guests and speakers are asked to respect - you can read it here.