Waitress for the Bees - (with support from Grant Sharkey)
Description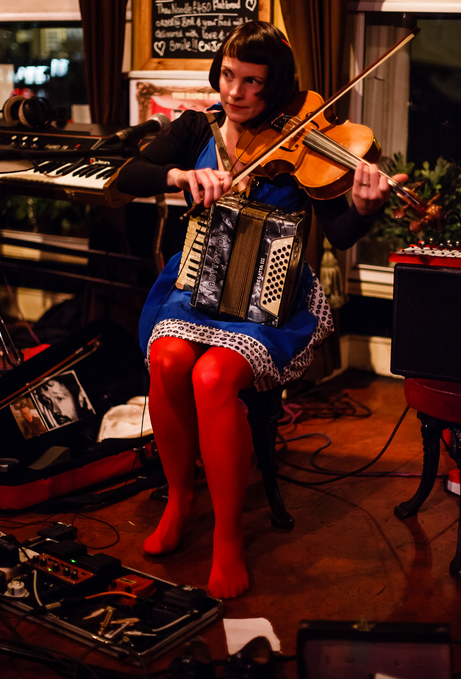 Waitress for the Bees is Dr Emma Hooper's solo project, using viola, accordion, saw, glockenspiel, toy piano, electronics and vocals to play quirky and affecting songs about dinosaurs and insects, that will make your heart hurt.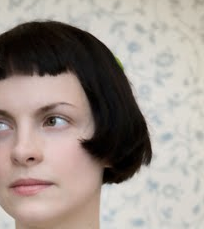 Clients include BBC Films, BBC Television, Real World Studios & Peter Gabriel, HBO Television, Newton Faulkner, Toni Braxton, and many more. Her projects range from video-game soundtracks to television and feature film scores, to internationally touring acts, to studio session work.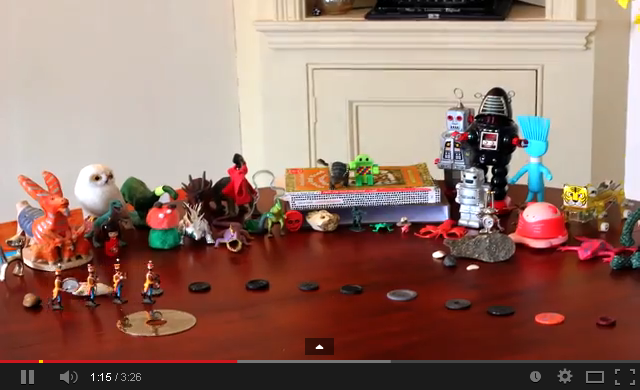 "Amelie Poulain with an old suitcase full of futuristic gadgets, a viola and an accordion" - Hoxton Underbelly, London

A performance in Hameenkyrs, Finland, earned her a Finnish Cultural Knighthood. The WFTB single 'Ankylosaur' video (on the left) is a regular feature on San Francsico Children's Television. Select recent performances include Fusion Festival (Berlin), Le Loge (Paris), and The Radio Bremen Sendesaal (Bremen). Emma is a Senior Lecturer in Commercial Music in the School of Music and Performing Arts at Bath Spa University.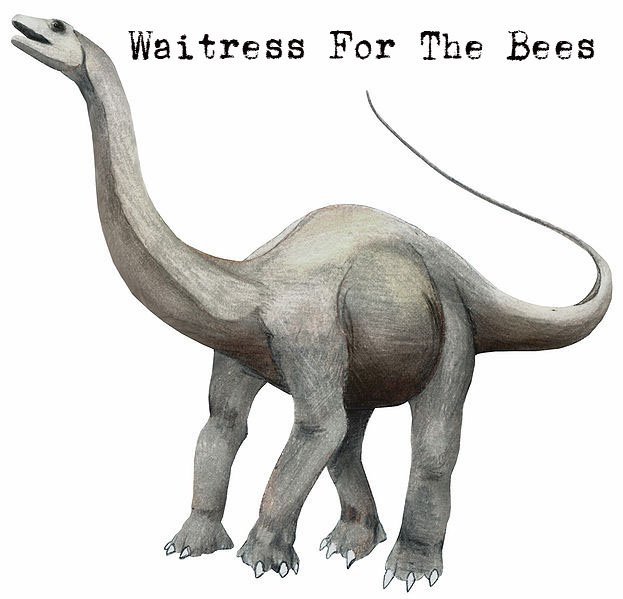 https://www.facebook.com/pages/Waitress-for-the-Bees/116474168407881 http://waitressforthebees.bandcamp.com
Twitter - @waitress4thbees

---

Support tonight will be kindly provided by Emma's chum, our very own Grant Sharkey. Here he is in action (in a ONSIE):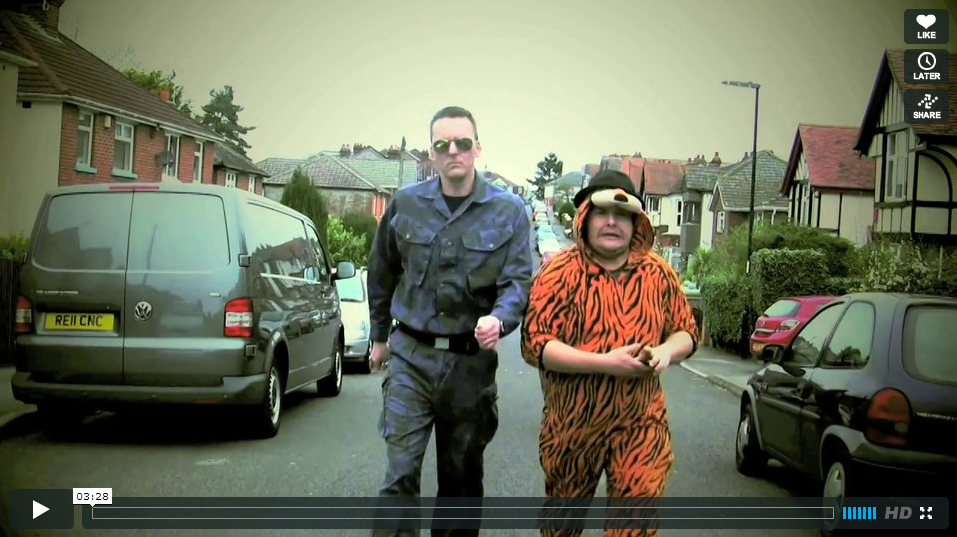 You may be interested to know that Grant will be hosting a regular Thursday night from March 2014 at The Art House called 'Meet Like Minds, Like Mine' or M.L.M.L.M. (say it out loud). Expect music he wants people to hear from elsewhere, science talks, art displays and discussions. So pop these dates in your diary: 27th March, 24th April, 22nd May, 26th June, 24th July.
---
Food & refreshments: There will be a licensed bar at this event selling yummy organic and fair trade drinks, as well as tea, coffee and soft drinks and light suppers. Please do not bring your own food or drink to The Art House.
Accessibility: This event will be on our first floor, accessed via a wide staircase with bannisters on either side. We regret we have no lift. The toilets are accessible and located on the ground floor. Please contact us if you have any concerns or queries about access.
Other information: This event is suitable for adults and young people.
Photographs: In order to publicise future events and encourage new people to The Art House, we may take photographs during workshops or events which may be used on our website, facebook group or other publicity. If you have any objections to being photographed, please let a volunteer know, or email us, and we will endevour to respect your wishes.
Click here to go to The Art House what's on page
---
100% Green Energy for less than the price of brown from Ecotricity - switch today and earn the Art House up to £60! Quote 'TAHS1' (http://www.ecotricity.co.uk/for-your-home/?partner=TAHS1)
Organiser of Waitress for the Bees - (with support from Grant Sharkey)