Unique + Immersive Friends & Family Events. WAKANDA Xmas Market. WAKANDA Showcases. WAKANDArt Exhibition+Auction. Money Seminar. Awards Show
About this event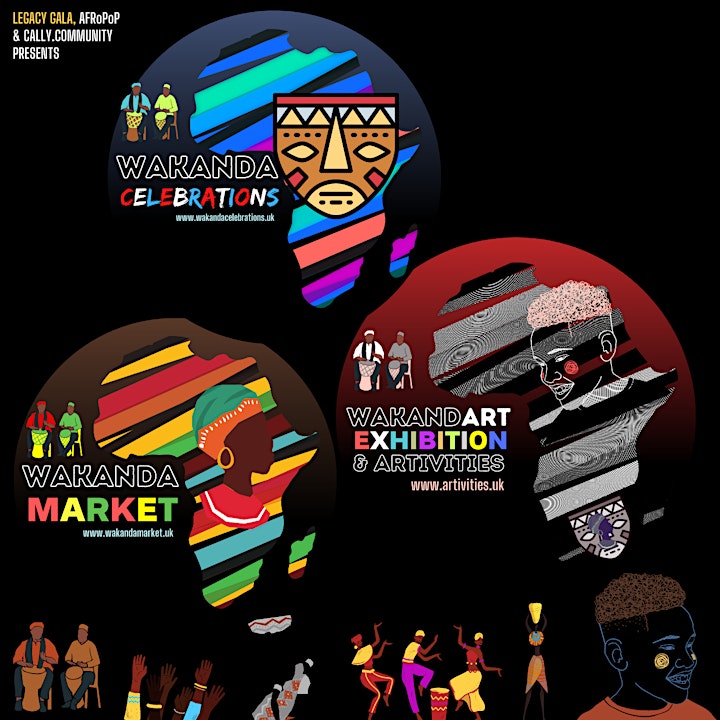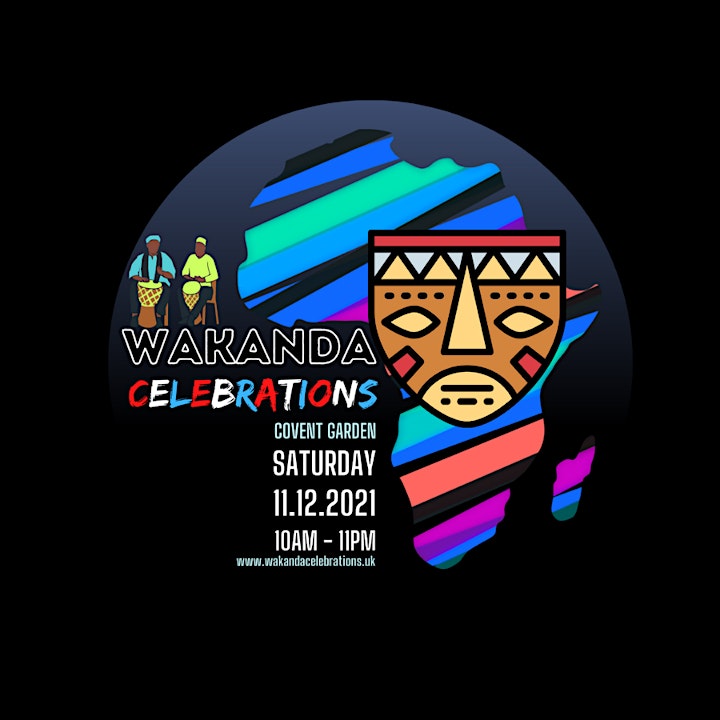 WAKANDA CELEBRATIONS is a live showcase featuring AFRICAN Talents & Brands in UK.
We bring you a diverse range of Artists. Designers. Writers. Healers. Makers. Teachers. Performers. Musicians. Dancers. Creators. Inventors. Innovators. Speakers. Therapists. Stylists. Advisors collaborating together to showcase their expertise to a live audience.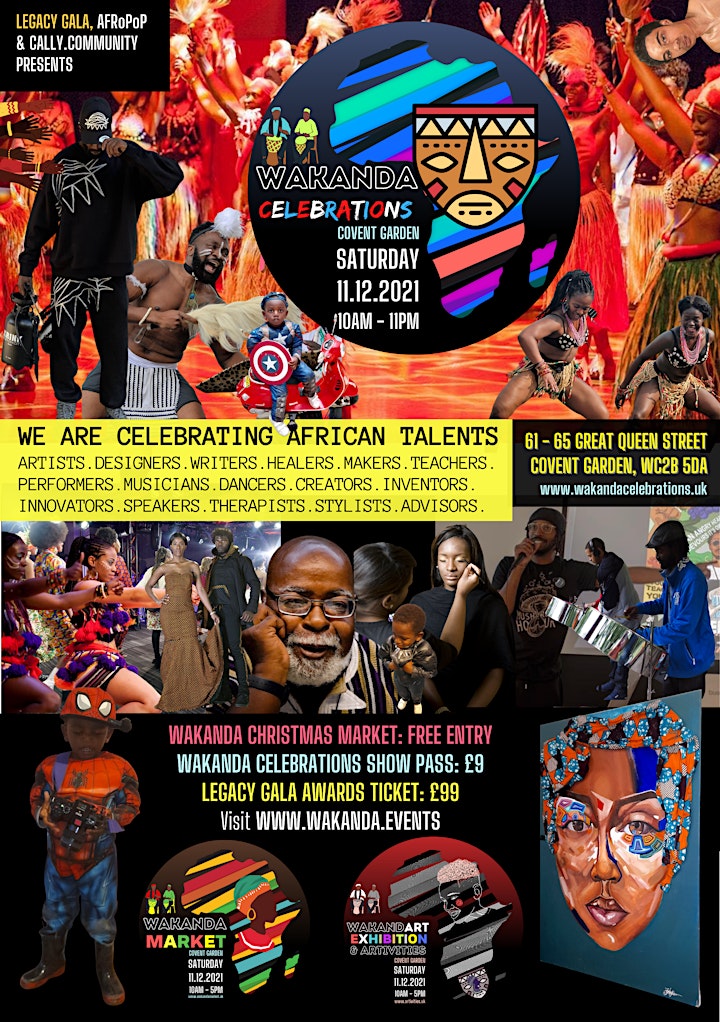 WAKANDA HEALTH LIVING EXPERIENCE: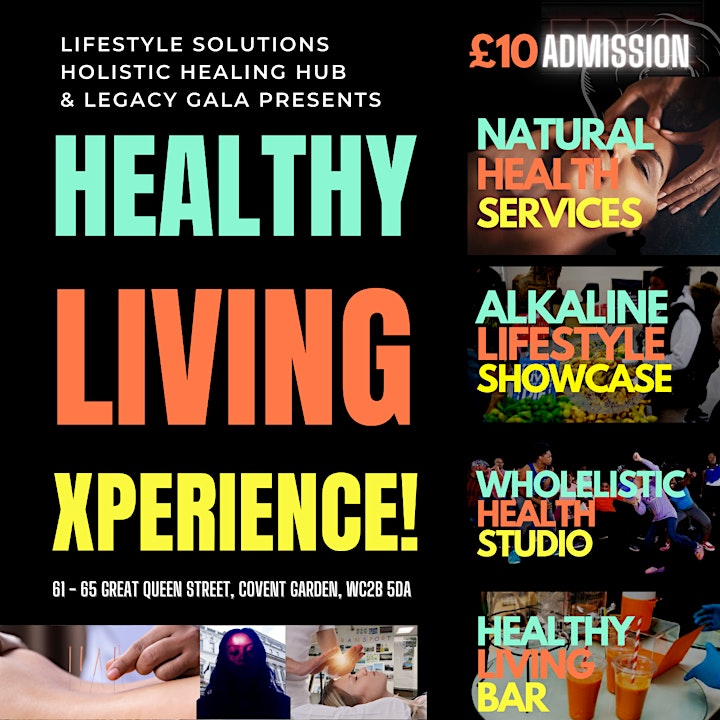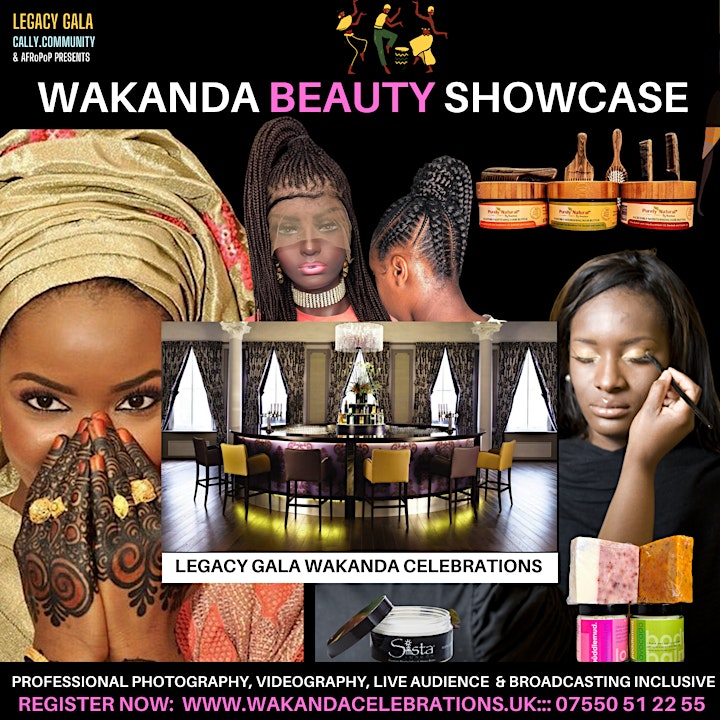 WAKANDA FASHION SHOWCASE: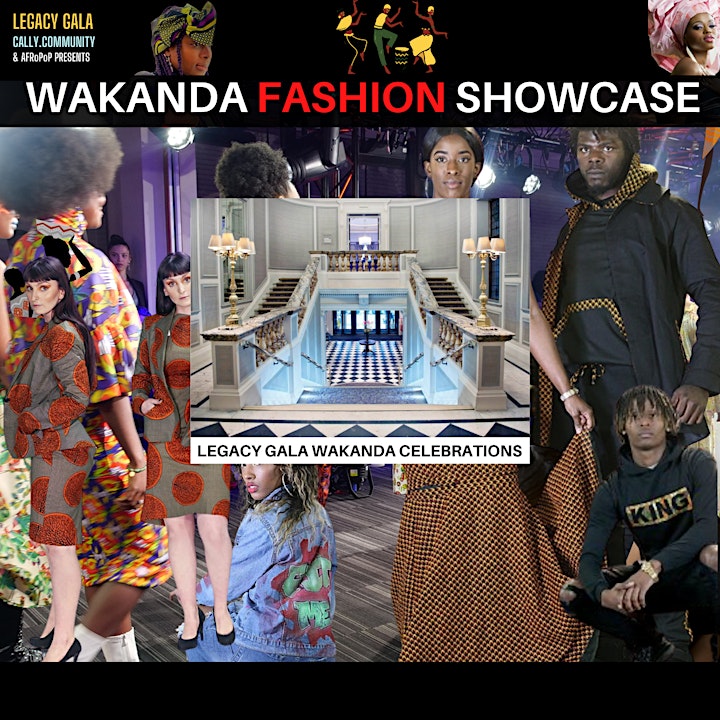 ZACHANDA CREATIVE CONTENT STUDIO:
SuperHeroes Photoshoot sessions.
Traditional & Heritage Wear Photoshoot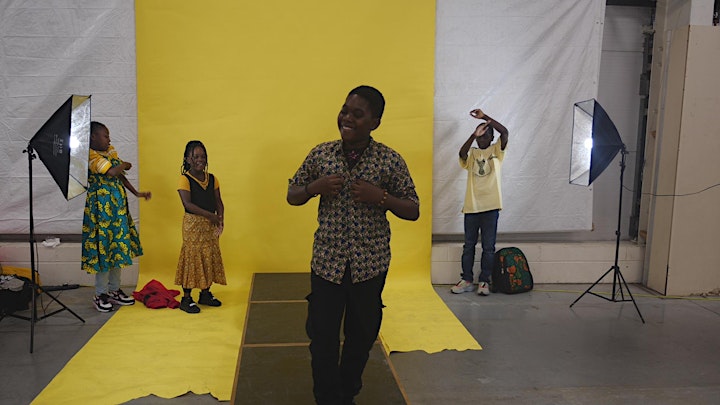 WAKANDA CREATIVE SHOWCASE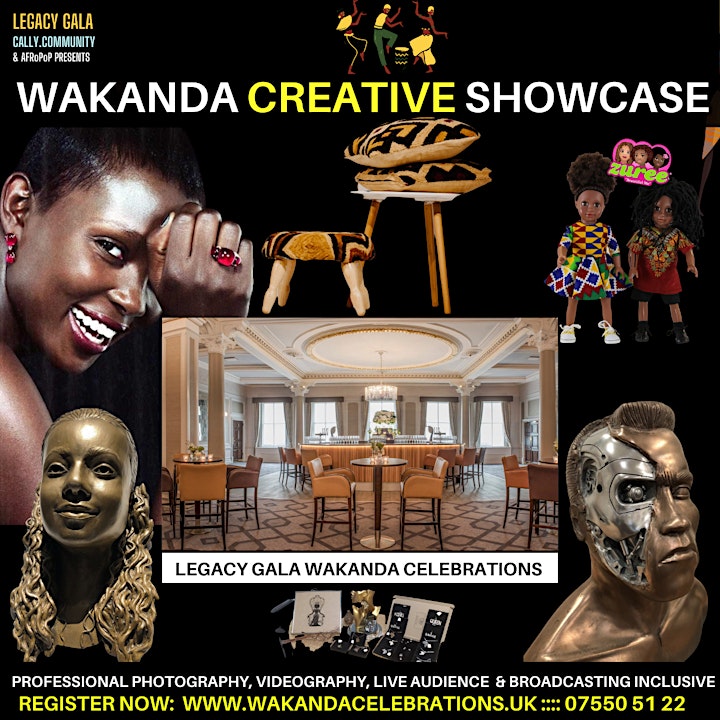 WAKANDA ECO-TECH SHOWCASE: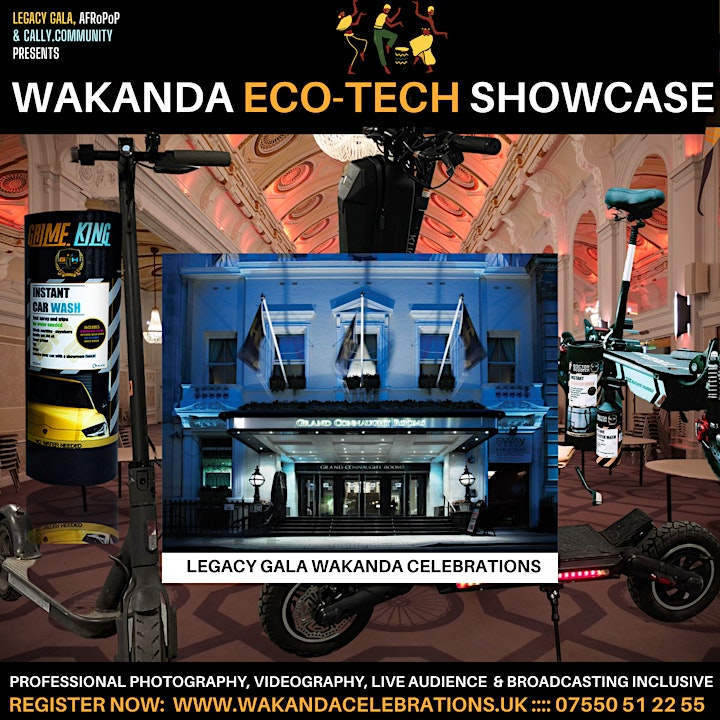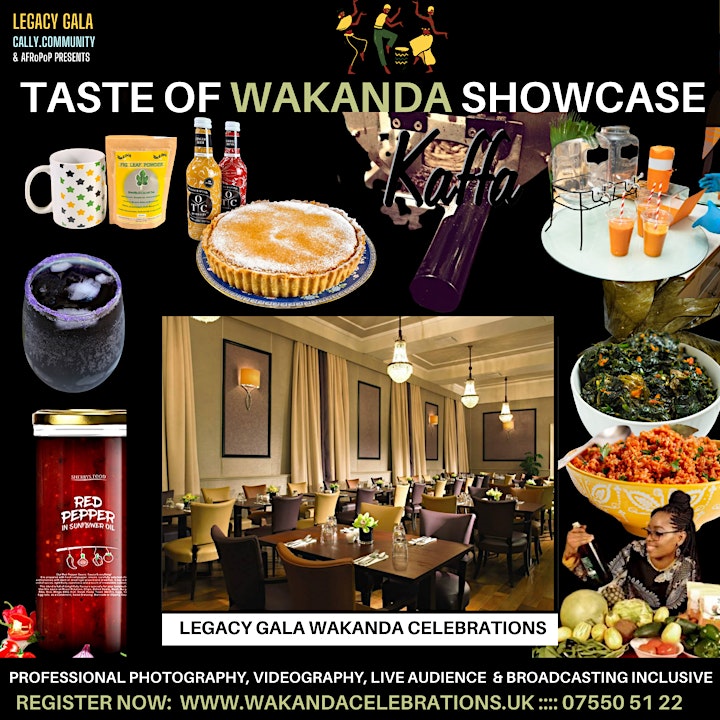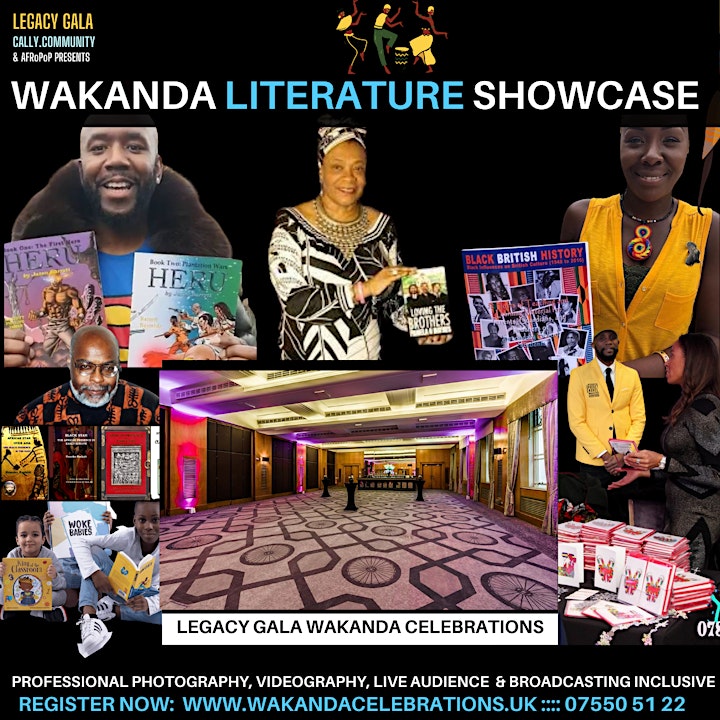 WAKANDA LITERATURE LOUNGE:
Africaribbean Books Fair
Meet The Writers
Tribute To Dr Rashidi Runoko
Book Signing
Readings & Extracts
Poetry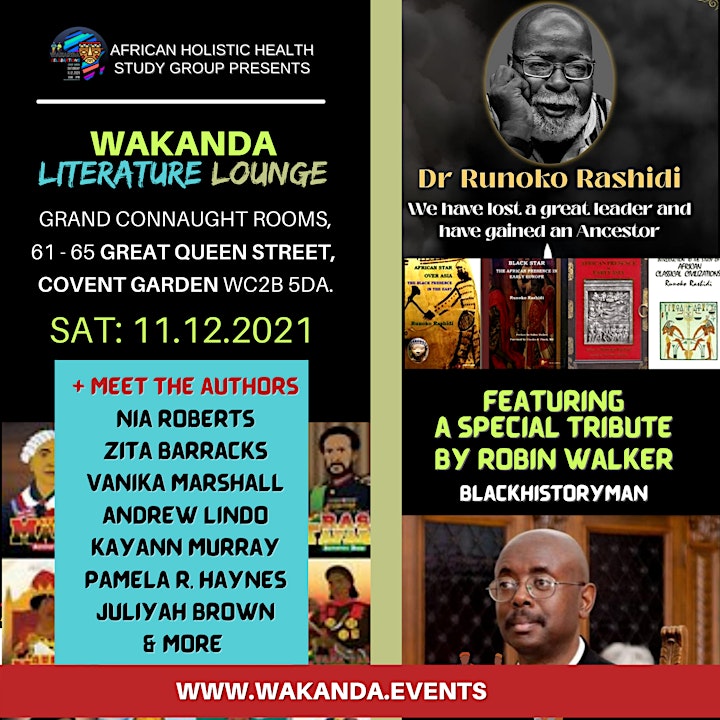 WAKANDA CHRISTMAS RETAIL MARKET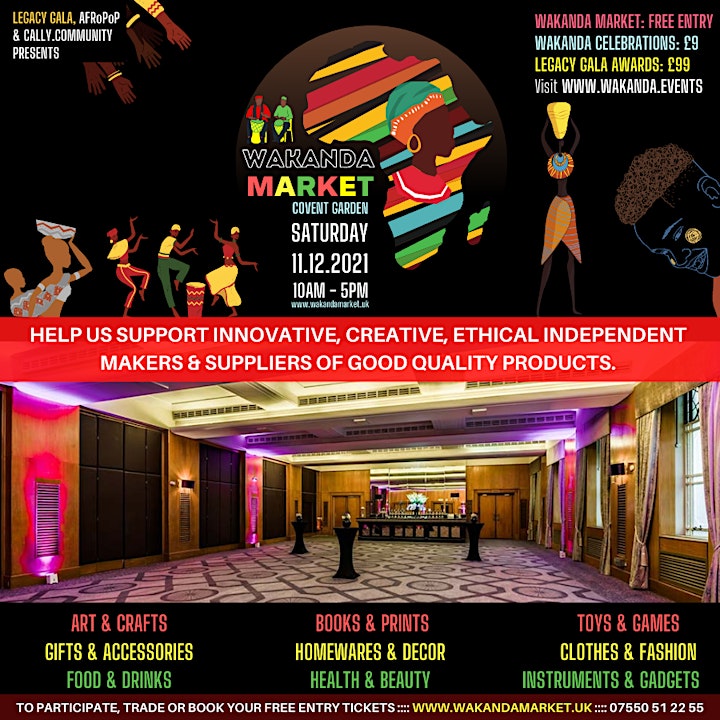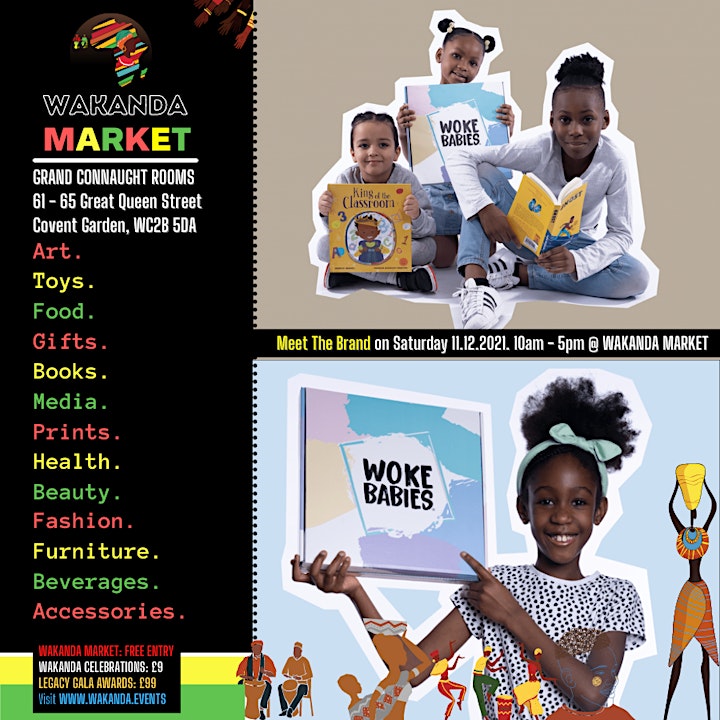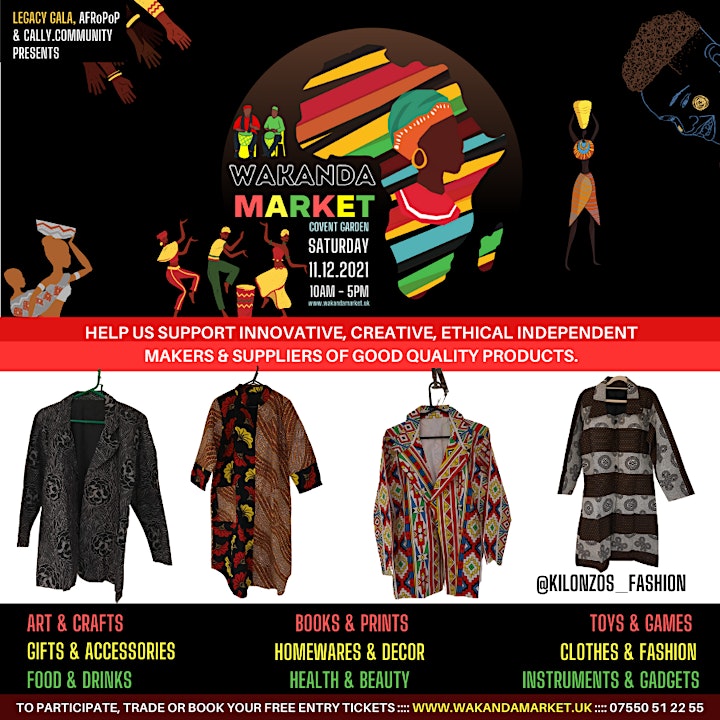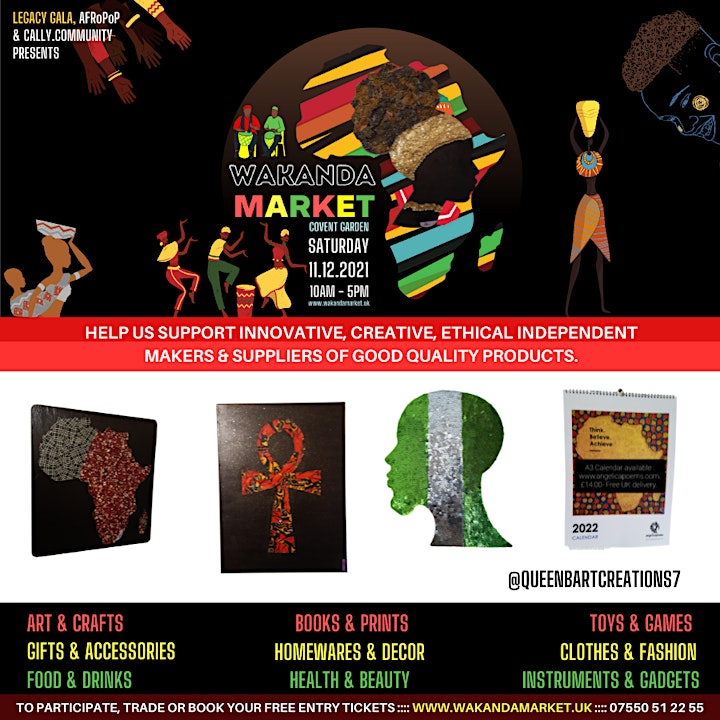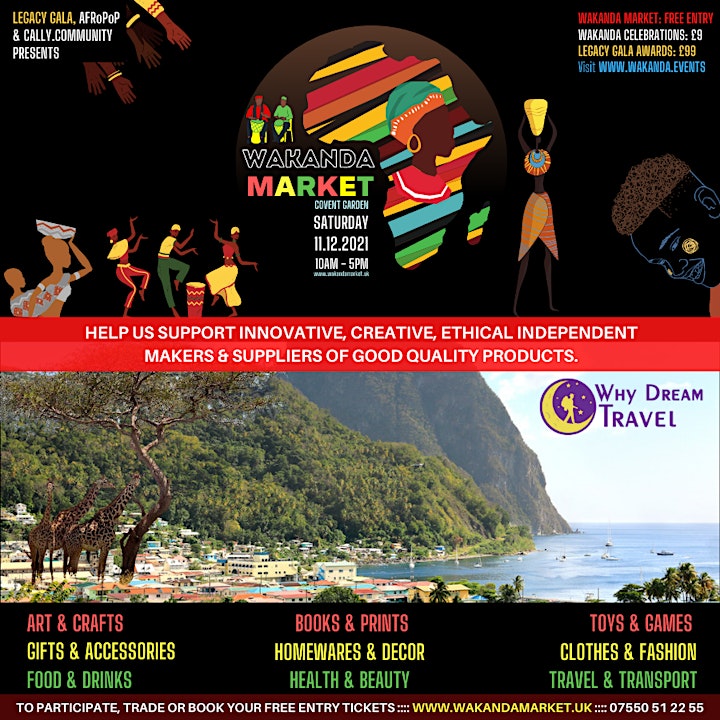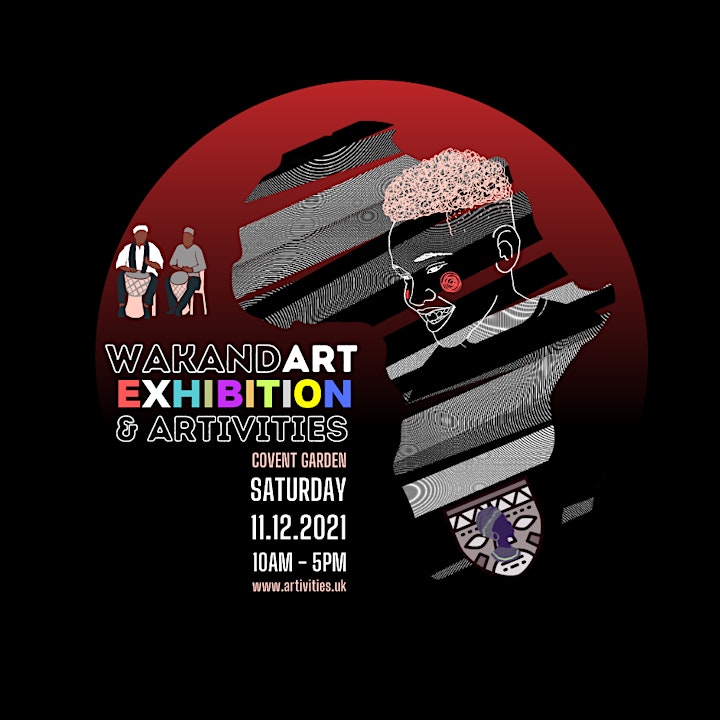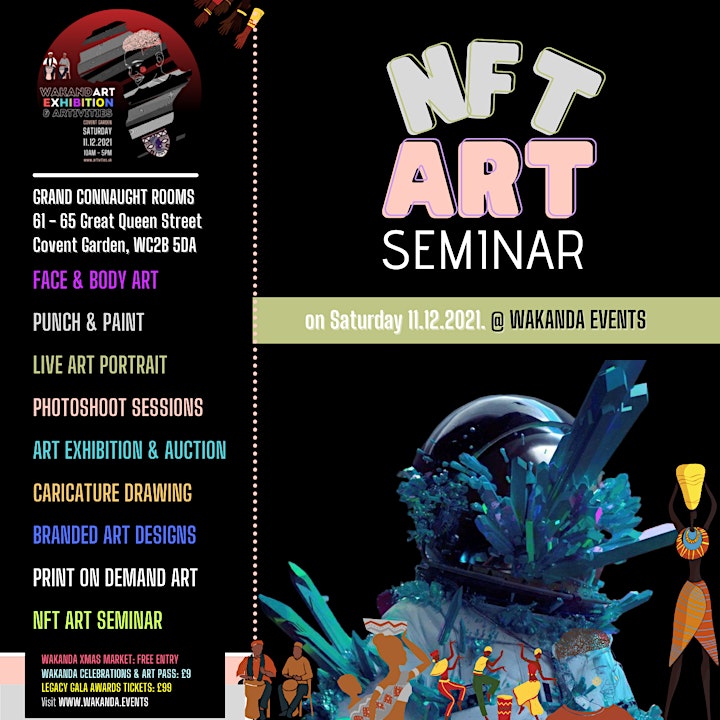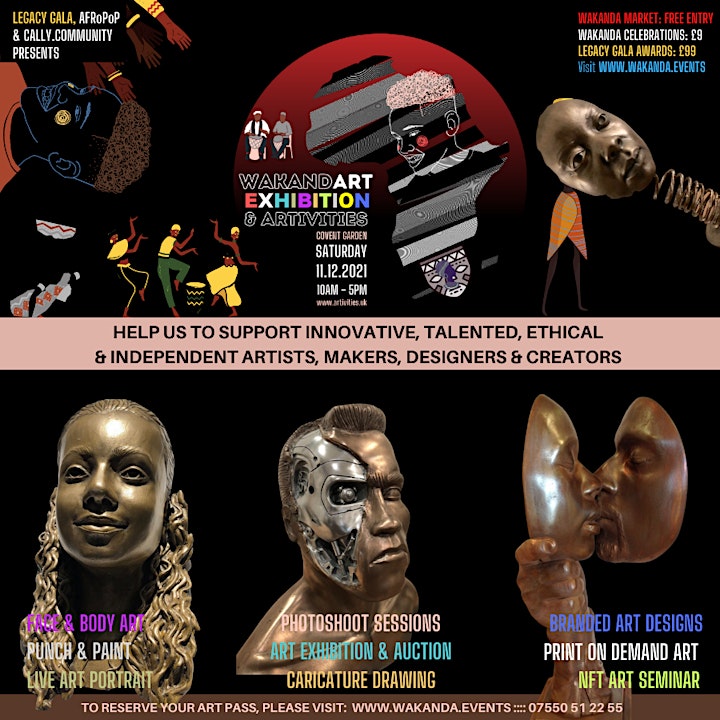 CONTEMPORARY BLACK ARTISTS EXHIBITION & AUCTION:
Our visitors have a unique experience to buy artwork direct from the artists in a relaxed 'non gallery' atmosphere. As well as seeing work by fantastic emerging and established artists, visitors can also experience live painting, creative workshops and interactive installations.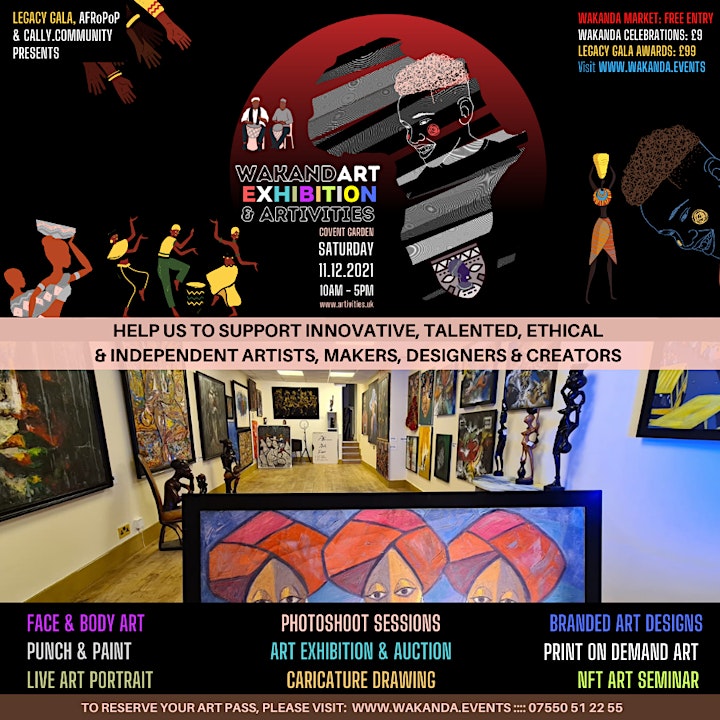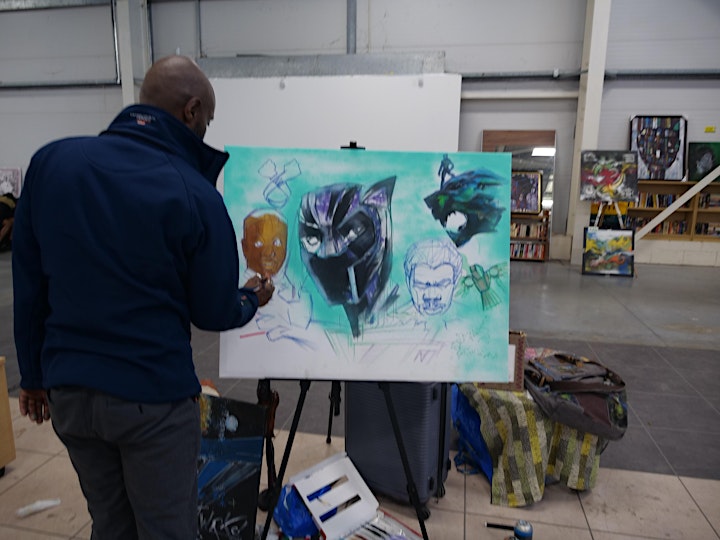 FINANCIAL emPOWERment Seminar:
ACCESS TO LOANS
NFT ART PANEL DISCUSSIONS.
Get ahead of your competition with a stellar panel sharing their knowledge and tips for NFT innovations.
Take part in a Live interactive Auction Buying & Selling original Art using NFT.
Network and meet artist that can create high value NFT Art for you.
NFT Art creation workshop.
ACCESS TO FUNDING & GRANTS
KRYPTO WORKSHOPS
PROPERTY INVESTMENTS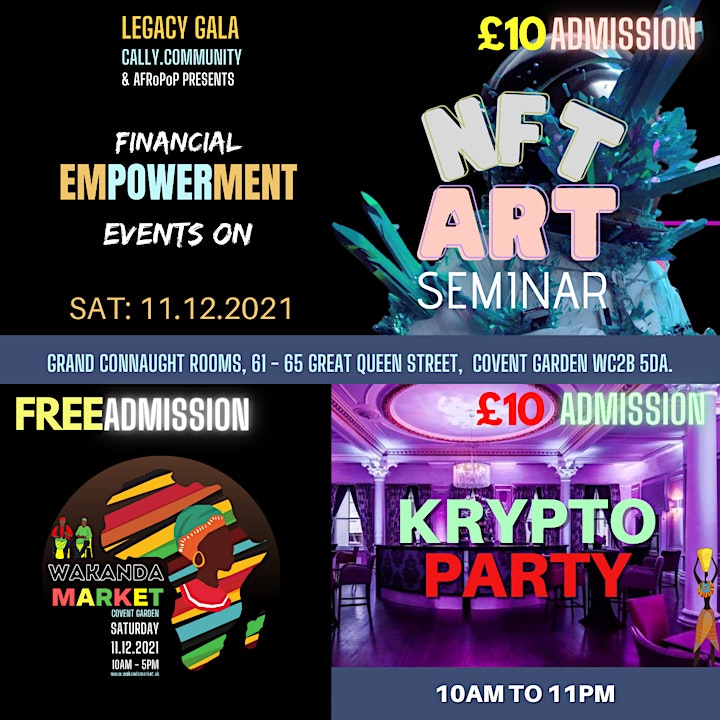 KRYPTO PARTY 6pm - 10pm
A social networking experience for krypronites and kryptocurios in a splendid setting for discussing all things krypto.
In the room & speaking on stage:
- Crypto Experts
- Blockchain Innovators
- Tech Angels
- Workshops host & facilitators
What else is included?
Classy Settings
Live Music
Beautiful models
Alkaline Food
Wakanda Art
High Speed internet
and you can talk crypto to a receptive audience.
LEGACY GALA AWARDS 2021 6pm - 2am
BLACK TIE, DINNER, SHOW & DANCE.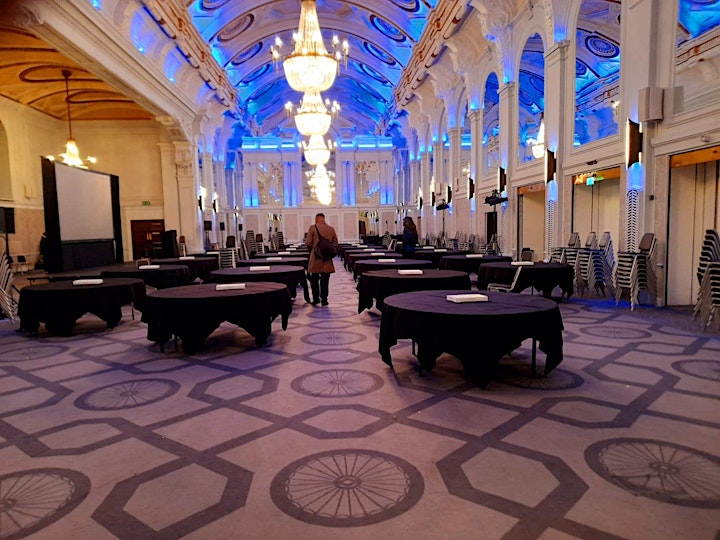 PARKING & ABOUT THE VENUE:
https://www.ncp.co.uk/find-a-car-park/car-parks/london-covent-garden/ The cheapest way to park is by arriving in the car park before 9.30am. We also have a code which entitles guests and vendors to a 20% discount.. The code will be shared nearer the time.. please note they do not do pre booked parking.. Thanks www.wakanda.events
Exclusive event venue in London
Believed to be the birth place of the modern day FA back in 1863 which, at the time, was the Freemasons' Tavern, De Vere Grand Connaught Rooms has a long history of hosting unforgettable events.
From the Elle Style Awards to Vivienne Westwood to Britain's got Talent to Legacy Gala x Wakanda Celebrations, this premier London event venue is ideal for parties, celebrations, corporate events, awards and fashion shows.
For a space with real impact, The Grand Hall is unrivalled with its art-deco style, ornate high ceilings and detailed wood-panelling for up to 550 guests for dinner and 1,500 for a drinks reception.
Located on the same floor, the Drawing Room with its centrepiece bar and Georgian features, and the Balmoral and Edinburgh suites are also popular choices for standalone events and drinks receptions.
The exclusive Penthouse and roof-terrace are found on the 5th floor of the venue and are ideal for private dinners and events with outdoor drinks in the summer months.
Perfect for guest travel it's just five minutes to Covent Garden and Holborn tube stations and 30 minutes' walk or a short taxi ride from Kings Cross, St Pancras and Euston train stations.
Organiser of WAKANDA 5 in 1 EVENTS @ GRAND CONNAUGHT ROOMS, COVENT GARDEN. LONDON.