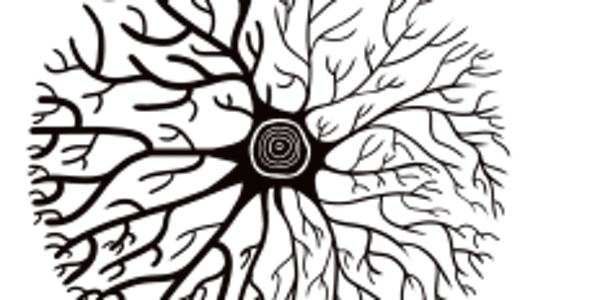 Wales Cultural Alliance Session I Cynghrair Diwylliant Cymru Sesiwn
Wales Cultural Alliance is an informal, open and independent network of people and we want to hear from you!
About this event
Scroll down for English
Rhwydwaith anffurfiol, agored ac annibynnol yw Cynghrair Diwylliant Cymru o bobl a sefydliadau sy'n gweithio yn a chyda'r celfyddydau a diwylliant mewn cymunedau ledled Cymru.
Daeth y grŵp at ei gilydd yn gynnar yn y pandemig COVID-19 i rannu dysgu a phrofiad, i ddatblygu gweledigaeth ar gyfer sector cydnerth a chynhwysol ac i sefydlu deialog newydd ag CCC a Llywodraeth Cymru er mwyn cydweithredu ar ddatblygu polisi a chefnogaeth yn y dyfodol i bob agwedd ar fywyd diwylliannol yng Nghymru.
Ochr yn ochr ag ymgymryd â darn sylweddol o waith ymchwil dros CCC mewn cysylltiad â'r Contract Diwylliannol (https://walesculturealliance.files.wordpress.com/2021/09/adroddiad-terfynol-29072021-cymraeg.pdf), mae'r Gynghrair wedi creu systemau cefnogi a datblygu i gyfranogwyr sydd wedi sôn am y prif effeithiau ar eu gwaith hwythau fel:
dysgu ar y cyd
cydnerthedd a llesiant a rennir
datblygu personol a phroffesiynol grymus
dealltwriaeth o brofiad pobl
Nid yw Covid drosodd a newydd ddechrau y mae'r sgyrsiau. Rydyn ni'n dal i weld yr angen i ddod ynghyd i edrych ar ba fodel o sefydliad neu rwydwaith yw'r un cywir i fynd â'r gwaith yma rhagddo drwy sgyrsiau â'r ystod ehangaf o bobl ac i gael trafodaeth a gydberchnogir - mae croeso i bob llais.
Diolch i chi am gyfranogi o'r arolwg hwn ac am eich meddyliau gonest ac agored. Croeso i chi rannu'r arolwg yma ag unrhyw bobl neu sefydliadau y teimlwch y gallent fod â diddordeb mewn cyfrannu.
Canlyniadau'r arolwg fydd ffocws cyfarfod agored ddydd Llun 31 Ionawr am 12.00. Cadeirir y sesiwn ddwyieithog yma gan Lis McLean a'i hwyluso gan Laura Drane. Dewch i fod yn rhan o'r sgwrs bwysig yma.
The group came together early in the COVID-19 pandemic, to share learning and experience, to develop a vision for a resilient and inclusive sector, and to establish a new dialogue with ACW and Welsh Government: to collaborate on the development of future policy and support for all aspects of cultural life in Wales.
Alongside undertaking a significant piece of research work for ACW around the Cultural Contract (https://walesculturealliance.files.wordpress.com/2021/09/final-report-29072021-english.pdf) , the Alliance has created support systems and development for participants, who have cited key impacts on their own work as:
shared learning
collective resilience and wellbeing
potent personal and professional development
understanding of and insights into people's lived experience
Covid is not over and the conversations have only just begun. We still see a need to come together to explore what model of organisation or network is right to take this work forward through conversation with the broadest range of people, and to have a discussion that is collectively owned – all voices are welcomed.
The results of the survey ,(https://docs.google.com/forms/d/e/1FAIpQLSc1wdxcfX8W1zSS55yuTJQwSvp5pX2btAu_soncqve3SSLTXg/viewform?usp=sf_link
https://docs.google.com/forms/d/e/1FAIpQLSebE5G9qmBvHxWQ0XEDh1QiO2PQRt7iDVHVpoSZpXcgTxRlVQ/viewform?usp=sf_link
will be the focus of an open meeting on Monday 31 January at 1200. This bilingual session will be chaired by Lis McLean and facilitated by Laura Drane. Please do be part of this important conversation.