Location
Meet Up Location
Street Parking
80 McCulloch Street, Pollokshields
Glasgow
G41 1SU
United Kingdom
Walk 109 - Knock Hill, Largs
About this event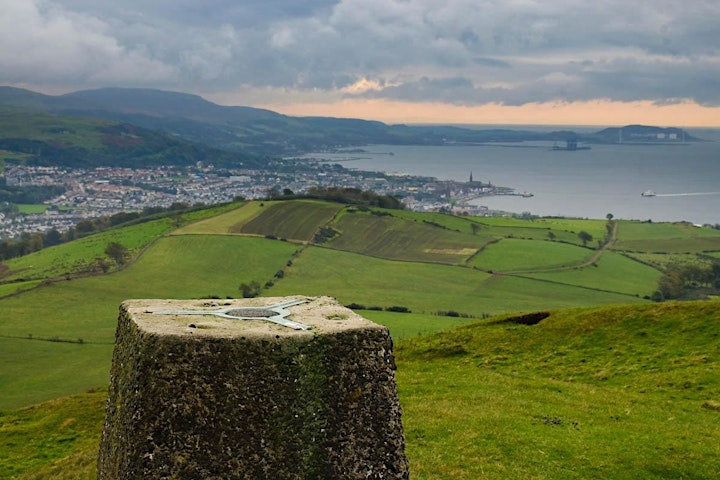 Walk 109 - Knock Hill, Largs
Escape the ordinary and join us to climb Knock hill and enjoy the spectacular views over Largs and the Firth of Clyde. This longer walk combines the lower and higher variants of the Ayrshire coastal path to make a visit to the site of an old hillfort.
Walking Distance: 13km / 8 miles
Walking Time: 3.5 - 4.5 hours
Is this hillwalk right for you?
Grade 2, basic level of fitness required
Hillwalking benefits:
Stress reduction
Get fitter by simply walking
Positive mental health benefits being out in nature
A fun social time with family
A chance to form new friendships with like minded people
What should you bring?
Hillwalking Boots
Comfortable loose clothing (sweat wicking material, waterproofs)
Snacks, healthy lunch and water
We will be stopping for a 45min lunch break and two short 5-10min rest breaks during the walk
Cash for car park
For further details on the type of clothes and kit to bring visit https://www.bootsandbeards.co.uk/activities/hillwalking
Once you book what happens?
You will receive a confirmation email from eventbrite. Boots & Beards support will add you to a Whatsapp Group one/two days before the scheduled walk where we will share further details about the walk and answer any questions participants may have.
I booked mini-bus transport
Please arrive 8am for registration at mini-bus meet up point
80 McCulloch Street, Pollokshields, Glasgow, G41 1SU.
Mini-bus will leave 8.15am
I booked own transport - How will I know where to go?
The meet up point/car park location will also be shared on WhatsApp group one day before the scheduled walk.