Description
We want as many people as possible to join us and support our 'Walk of Hope'. We meet at 06.00 just before dawn at the Hawthornes Cafe (dawn is 06.29) on Tuesday 11th September, and walk into the dawn together to celebrate mental health and well being. The route is just over 3kms long the park run route. Whether you want to walk to remember people who have suffered in some way either through mental ill health, abuse or domestic violence or other difficulties in life; or you want to remember someone no longer with us, all are welcome. This is an opportunity to unite in community, friendship and hope.
For the first 30 people to register, there's a free bacon buttie and cuppa on offer (available at £4.00 for others).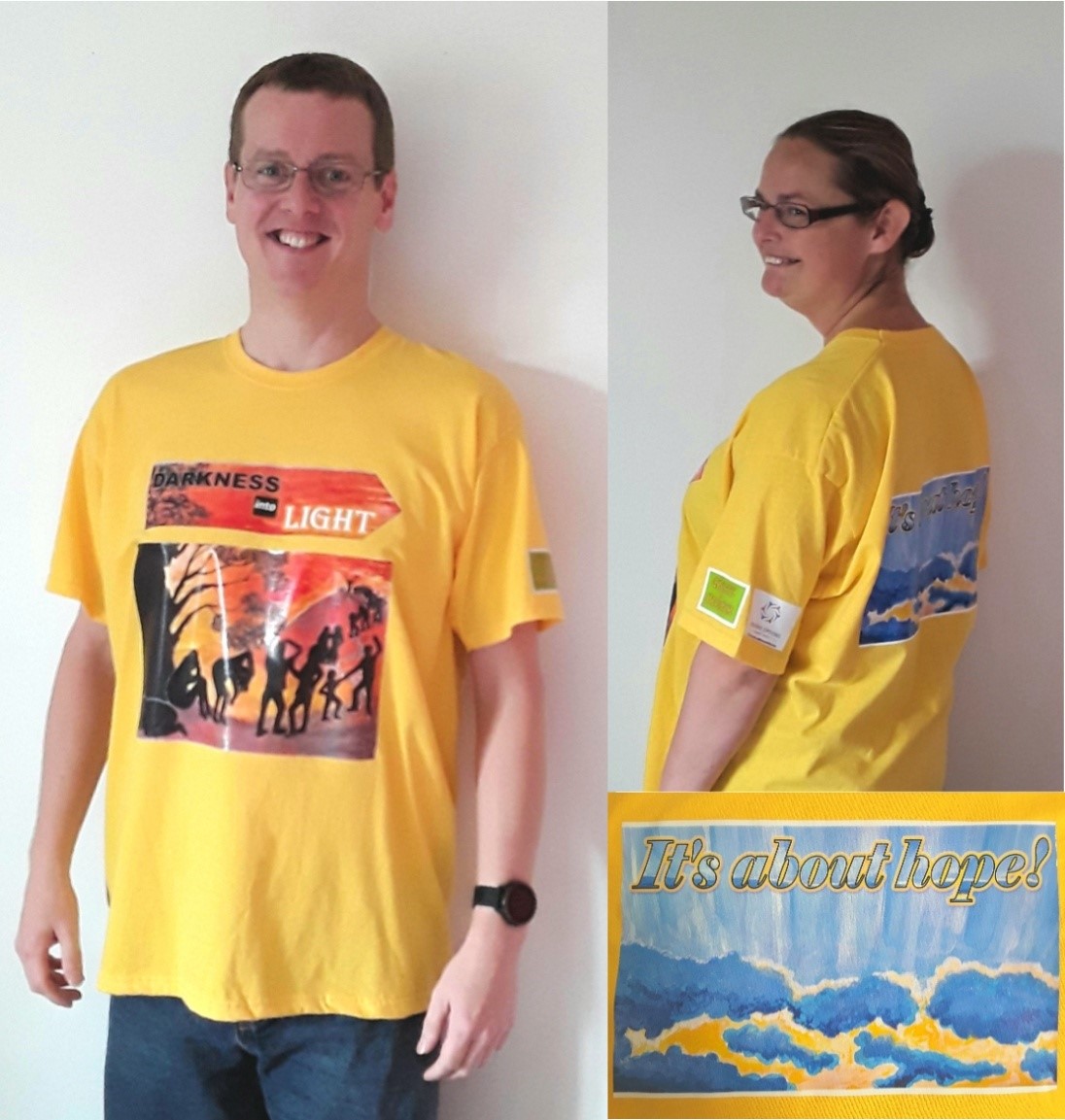 Special commemorative t shirts have been designed for the occasion. £7.50 each (available sml to 3xL - just tell us your size & we will work it out!). The deadline for t shirt orders is 6th September 8 p.m.
Order at productsofhope@outlook.com or contact frances.anne@btinternet.com
Background
The Walk of Hope is about raising awareness of suicide prevention and signposting those in crisis to any groups who are active in suicide intervention and prevention.
This event came about as Brendan O' Reilly from the Southern Healthcare Trust, saw how powerful the 'walk from darkness to light' has been in Ireland and wanted to incorporate such an event with the Hampshire Festival of the Mind this year.
This follows on from the Keeping the Hope Day on 10th September which marks National Suicide Prevention Day, and the main emphasis is to highlight good mental health and wellbeing.
Organiser of Walk of Hope - from darkness into the light
Founded in 2012, we are a member-led, community based service operating in the Southampton area of the South of England, and we are a registered charity in England & Wales (charity no. 1169194).

We offer support, mentoring, training and opportunities to people living in Southampton with mental health issues, along with their carers, relatives and friends.