Sales Have Ended
Ticket sales have ended
Our Walk to Remember - Peterborough ticket sales have now ended. But don't worry, as you can sign up on the day! To sign up on the day and join us to Walk to Remember on Sunday 24 October please arrive at Ferry Meadows, Ham Lane, Peterborough, PE2 5UU at 9:30am when registration opens. All participants who sign up on the day will still receive a Walk to Remember t-shirt and celebration medal. We look forward to seeing you there
Sales Have Ended
Ticket sales have ended
Our Walk to Remember - Peterborough ticket sales have now ended. But don't worry, as you can sign up on the day! To sign up on the day and join us to Walk to Remember on Sunday 24 October please arrive at Ferry Meadows, Ham Lane, Peterborough, PE2 5UU at 9:30am when registration opens. All participants who sign up on the day will still receive a Walk to Remember t-shirt and celebration medal. We look forward to seeing you there
Join with family and friends and walk 5K or 10K in memory of your loved one at Walk to Remember in Peterborough on Sunday 24 October.
About this event
Our Walk to Remember - Peterborough ticket sales have now ended.
But don't worry, as you can still sign up on the day! To sign up on the day and join us to Walk to Remember on Sunday 24 October, please arrive at Ferry Meadows, Ham Lane, Peterborough, PE2 5UU at 9:30am when registration opens.
All participants who sign up on the day will still receive a Walk to Remember t-shirt and celebration medal. We look forward to seeing you there.
The Walk to Remember routes will take you around the beautiful Ferry Meadows Country Park. During your walk, there will be an opportunity to place a dedication in memory of your loved one.
Crossing the finishing line, you'll be rewarded with a well-deserved medal and the knowledge that you've done something special to remember those close to you and to support local people at the most difficult time of their lives.
What happens on the day?
You'll be able to join us from 9:30am on Sunday 24th October at Ferry Meadows to register for the event. Whilst we welcome all our walkers, you can enjoy live entertainment followed by an exciting warm-up from a local fitness instructor.
At 11am, everyone will begin their Walk to Remember, whether enjoying the 5k or the more challenging 10k route. Our volunteer marshals and entertainment will cheer you on along the way!
Throughout the event, you'll get to hear about the real difference you make to Sue Ryder Thorpe Hall Hospice from staff members, volunteers and personal stories from those that are Walking to Remember.
Your entry fee includes a Walk to Remember t-shirt, celebration medal, support with your fundraising and a special day out too - all in support of Sue Ryder's local palliative and bereavement care.
Why we ask you to fundraise
Every penny raised through sponsorship will help us to continue to be there for local families when it matters - providing expert and compassionate care and bereavement support in our hospice and out in the Peterborough community.
Can you help support the event, volunteer on the day or recruit walkers to join us? We would love to hear from you so please get in touch at thorpe.fundraising@sueryder.org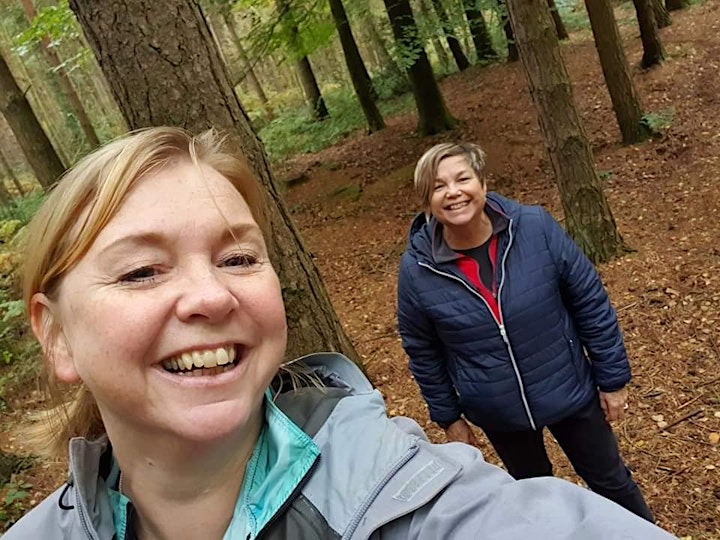 Frequently Asked Questions
I've signed up. What happens now?
Once registered, each entrant will receive an email confirmation with more information, which will be followed by regular fundraising and event information emails including details on how you will receive your event t-shirt and walker number and important information about the day of the event. Information will be sent to the email address you provided when you registered for the event. If this has changed please contact us on the details below
What are the timings for the event?
9:30am - Registration opens
10am - Welcome entertainment begins
11am - Ready, set, go… Walk to Remember 2021 starts!
What facilities are available and is there parking?
Yes, parking is available at Ferry Meadows. Please note you will need to pay to park your car as per the Nene Park Trust charges and rules.
Ferry Meadows have toilets on site which will be open to Walk to Remember participants.
What emergency contact information do I need to provide?
In order to take part in the event, you are required to provide (at the time of booking) an Emergency Contact name and number. This MUST be someone who is NOT attending the event with you and can NOT be yourself. Please make sure you input this information correctly when entering online as this information will be used in the event of an accident/emergency on the night.
This also MUST be someone over the age of 18 years, in the UK on the day of the event and contactable.
Where does the event start from?
The walk will start near the Ferry Meadows visitor centre. The exact location within the park will be communicated with you via email before the event. Event registration will be well sign-posted from the car park - please ensure you register before heading to the start line.
There will be pre-walk entertainment at the event registration to get all of our walkers feeling ready for their 5k or 10k Walk to Remember!
Where does the route go and how long is it?
Our routes are either 5km or 10km in distance and both routes stay within Ferry Meadows. During the 5k route you will enjoy beautiful views over Overton and Lynch Lake, whilst remaining on a hard standing surface throughout the walk. Please note the 5k may take you over Ham Bridge which incurs a slight incline and decline. The area will be well marshalled should assistance be needed.
On the 10k route you will explore the whole of Ferry Meadows, encompassing many different routes, walking around Gunwade Lake, past Ham Mere and, through Bluebell Wood. Please note in October the route is likely to be muddy in covered areas, particularly through Bluebell Wood, so please wear appropriate footwear.
On both routes, there will be an opportunity for you to remember your loved one with a special area for dedications and reflection. We will also have on-route entertainment for you to enjoy as you Walk to Remember.
Please note: Both the 5km and 10km route are suitable for wheelchair users.
How long will the walk take?
If you choose to sign up to the 5k Walk to Remember, the walk should take approximately 1 hour. If you choose the 10k route, your walk will take approximately 2.5 hours.
Are children allowed to enter the walk?
Yes, children are permitted to walk but must be accompanied by a legal parent or guardian at all times. Everyone taking part in the walk must complete the registration process, be that online or on the day.
Please note: as the route is on public footpaths, bikes and scooters are not permitted. Children's buggies are, however, permitted.
Are dogs allowed at the event?
Well behaved dogs are allowed at the event provided they are on a lead and kept under appropriate control at all times. Dog owners are fully responsible for their animals and must clear up after their pets.
What do I need to do on arrival?
On arrival at Ferry Meadows Country Park please make your way over to Oak Meadows (situated near the Visitor Centre, behind the children's play area) and head to the Registration Area. You will be greeted by our wonderful volunteers, who will register you.
Once you're registered, you're ready to enjoy the pre-event entertainment and warm up, getting ready for your Walk to Remember!
How will this event be Covid-19 safe?
All participants of our event will agree to take part in line with all social distancing rules and government guidelines designed to prevent the spread of Covid 19 as they stand on the day of the event. We will follow all Public Health England guidance at the time and carry our a Covid-19 secure Risk assessment.
What do I need to bring with me?
Detailed information about what to bring with you will be sent to you in advance. Please, however, do make sure you remember to bring your walker number with you to registration.
Please also come dressed appropriately for the weather, especially as it will be October, and wear good walking shoes/footwear.
What about merchandise - will there be any available to purchase?
No, there will not be any merchandise to purchase on the day.
Will any food/drink be provided or available to purchase?
There will be a Coffee Vendor available to purchase onsite at the registration area before and after the event.
Food and further drink options will be available to purchase from the onsite cafe at Ferry Meadows.
Do I need to raise any sponsorship to take part?
We encourage people to try and raise £145 to support the charity (this is the cost of a nurse for a day).
You'll be able to set up an online JustGiving fundraising page after you've completed the online registration. We can also help with providing paper sponsor forms, collection tins and any other fundraising items. If you would like any help with your fundraising, just get in touch with the fundraising team on the details below.
Do I need to bring any proof of entry with me or show an email on my phone?
No – all entries made online will be entered alphabetically onto sign-in sheets and you will need to sign in on your arrival so we are aware you have arrived.
Can I sign up on the day?
We will not be accepting sign ups on the day so please ensure you register before the event entry closes on Sunday 17th October at 11:59pm.
Will there be photos available from the event?
Photos will be taken at the event and we will share a link to an online Facebook album post event. We also encourage people to take their own photos and selfies using the hashtag #WalktoRemember.
What is the refund policy?
Participants must pay a non-refundable, non-transferable entry fee at the time of registering. The amount of the entry fee will be confirmed on the Sue Ryder's webpage for the event. Where the event is postponed or cancelled, participants shall be entitled to defer their entry to when the event next takes place or (subject to availability) transfer to an alternative Sue Ryder fundraising event.
What are the full event terms and conditions?
These are available online and on request, and must be read before entering so you are fully aware of the event terms and conditions prior to registering.
How can I contact the organiser with any questions?
Please email thorpe.fundraising@sueryder.or or call 01733 225 999 if you have any further questions about this event. A member of the fundraising team will be more than happy to speak to you about any queries.
Sponsored by

Organiser of Walk to Remember - Peterborough
Sue Ryder Thorpe Hall Hospice is the only specialist palliative care inpatient unit in Peterborough and provides expert palliative care and support for people who are living with life-limiting conditions, as well as supporting their families.
We are also the only unit with a multi-disciplinary team which includes doctors, nurses, occupational therapy, physiotherapy, complementary therapy, bereavement counsellors, and psychological and spiritual support
Our 20-bed hospice is surrounded by beautiful, tranquil countryside which complements the specialist care and support we give to those with life-limiting conditions and their families.
In addition to our inpatient unit, our day service helps people living with long term conditions to avoid unnecessary trips to hospital, as well as offering social opportunities alongside others experiencing similar circumstances. We also offer a Hospice at Home service for people in the local community who prefer to receive palliative care at home.
Our expert team includes doctors, nurses, care assistants, physiotherapists, occupational and complementary therapists, social workers and bereavement support workers. They all work seamlessly together to support people through the most difficult times of their lives.
Whether somebody is dealing with a terminal illness or the loss of a loved one, we're there when it matters. Sue Ryder staff and volunteers provide people with the compassion and expert care they need, to help them live the best life they can.
We are part of the wider Sue Ryder charity.