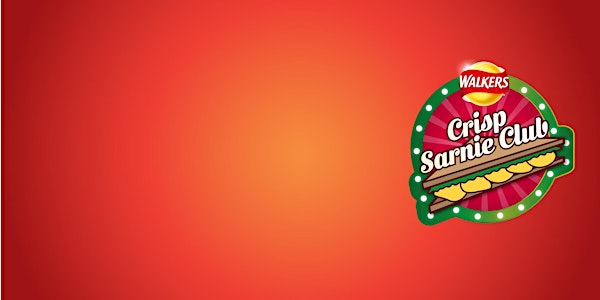 Walkers Crisp Sarnie Club
Location
112 - 114 (behind Chris Peters News)
Tooley Street
London
SE1 2TH
United Kingdom
Description
Crisp sarnie lovers rejoice! To celebrate the launch of Walkers six new sandwich flavour crisps, we've opened a fully immersive speakeasy style Crisp Sarnie club – just for you.
Located on Tooley Street near London Bridge, Walkers invites you to join other like-minded people in celebrating a true hero amongst food – the humble crisp sarnie, at the Walkers Crisp Sarnie Club.
Step behind the crisp aisle in an unsuspecting Newsagents into this crisp based heaven where you can 'build-your-own crisp sarnie' and enjoy a drink as well as other fun, sandwich-themed activities. We think it's the best thing since sliced bread. But don't take our word for it; book your 45-minute slot today!
Oh, and don't forget to say 'I'm barmy for sarnies' when you get there. Well, it wouldn't be a secret club without a password, would it?
Ticket price: £3 per person
The event is for people aged 18 and over. Guests may be asked for ID before gaining access to the experience.
---
FAQ's
Where is the Walkers Crisp Sarnie Club located?
Located behind Chris Peter's News on 112 Tooley Street, London Bridge, SE1 2TH
How old do I need to be to enter the experience?
Over 18s only
Do I need ID?
Please bring ID with you as you may be asked to show this upon entry.
When can I go to the Walkers Crisp Sarnie Club?
The Club is open on Thursdays Fridays and Saturdays from 8th September.
How many people can go to the Walkers Crisp Sarnie Club?
Each day there are 240 bookable seats in advance and up to 60 walk-in seats available.
Does the club have wheelchair access?
There is access for wheelchair users; however there is no toilet access.
How do I book a seat in advance?
Go to https://walkerscrispsarnieclub.eventbrite.co.uk and purchase a ticket online for a specific date and time.
How many tickets can I buy at once?
Guests can buy up to 4 tickets in one booking.
Will we all be seated together?
We will try our best to seat groups together where possible but groups may be split up
How much does the ticket cost and what does it include?
Tickets purchased in advance on Eventbrite will cost £3 plus a 50p Eventbrite booking fee. This will allow each guest 1x crisp sandwich and 1x drink.
What if I want to change my ticket time or date?
Unfortunately, the tickets are non-transferable and non-refundable. Therefore, if you can no longer attend the purchased time slot, you will need to purchase a new ticket.
Do I need to show my ticket at the door?
Please bring your Eventbrite ticket (hard or soft copy) along with you to show to the supervisor at the door. If you do not have your ticket, you may be refused access.
How long does the experience last?
Each time slot is 45 minutes long.
What time do I arrive?
Please arrive 10 minutes in advance of your booked time slot to gain access into the Club.
What happens if I am late?
We will allow access to the Club to guests who are up to 10 minutes late. However, after 10 minutes past your allocated time slot, we will refer you to the walk-in queue to wait for another slot.
What if I haven't bought a ticket online?
There are up to 60 walk-in places each day. Please come to the address and wait in the walk-in queue until you are allowed access. It is first-come first-served basis. All guests must be physically present. Payment will need to be made at the venue and this is made by Visa or MasterCard debit/credit cards only.
How much is a walk-in ticket?
Tickets will be £3 and include 1x crisp sandwich and 1x drink.
Will there be filming in the Club?
Filming and photography will be taking place inside the Club. By entering the experience, there's a chance you may be caught on camera.
Is there alcohol within the Club?
Alcohol may be served in the Club during specific sessions. No additional alcoholic beverages will be available and alcohol will not be able to purchase on the premises.