A Half Term History Tour, guiding you through the history of Coventry & events that happened on this day in the UK City of Culture Coventry.
About this event
Join us on this historic day as we guide you through events that happened in History on this day in the UK City of Culture - Coventry. The 28th May in Coventry History & Heritage.
We meet at 10:40am at Lady Godiva Statue in Broadgate in front of the Botanist Restaurant for a 10:55am PROMPT Departure.
On this guided tour we will take in how a King was born in London that would have a profound effect on Coventry and it's prosperity, how at the age of 12 this King's father was rejected by the people of Coventry during the civil war and more importantly where. Discover why we celebrate the Bank Holiday in Monday and what have apples and oranges got to do with this day. Learn what happened to Coventry's famous bells on this day and was Lady Godiva the 1st Lady of the City or was there someone before her, what was her legacy and what remains can we see of all of these historic events.
This 90 minute (ish) tour covers events on 28th May 650AD, 1043AD, 1630AD, 1662AD, 1660AD, 1675AD & 1843AD.
The tour is approximately 1000 meters long with no steep hills, the tour is wheelchair friendly.
Ideally suited to Coventrians, History Fans of the English Civil War , tourists, grandparents, parents and children.
We positively encourage children and tour visitors to read out plaques as we take a walk through the history of this day in Coventry, the UK City of Culture.
At the end of the tour we encourage you to take a look at Peter Garbett's Visit Historic Coventry model inside Coventry Central Library and will guide you there.
We will have the Coventry Medieval History & The St Mary's Guildhall History Colouring Books which will keep any child (or adult) quiet for a good few hours this Half Term.
So join us this Half Term and learn the History of Coventry as you've never seen or heard it before. Your tour guide will be dressed in costume character to make your guided tour fun, educational and give you your daily dose of vitamin D.
PS If anyone has a King Charles Spaniel please feel free to bring them along.
For a full list of our tours click here http://paul-curtis-tours-Coventry-UK-City-of-Culture-guided-tours.eventbrite.com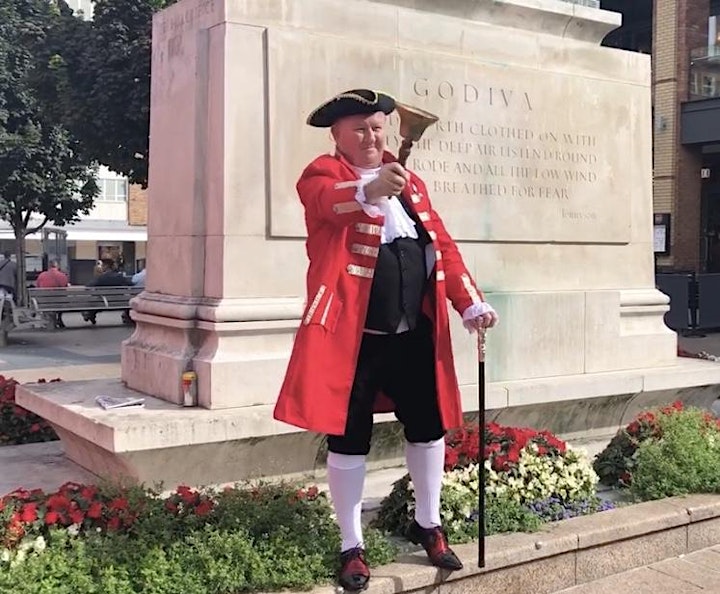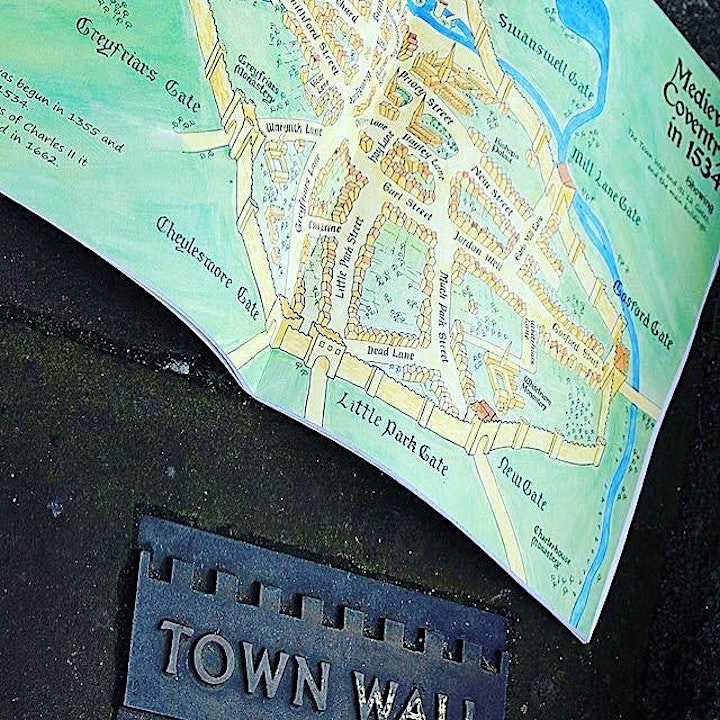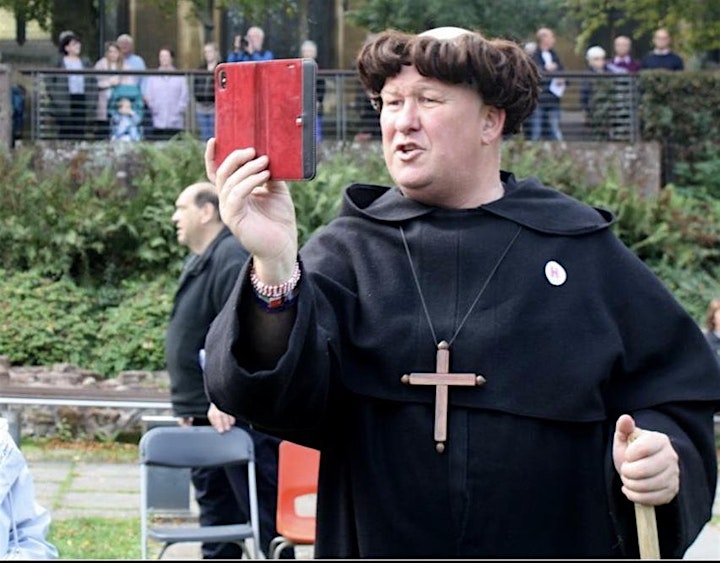 Organiser of Walking Guided Tour of the Coventry, UK City of Culture - Half Term History
Paul Curtis Tours cover
1000 years of Coventry History within 1000 yards from 650AD to 1603AD
Coventry's Medieval Wall, it's 12 Gates and 20 Towers. It's construction, it's destruction and where are the locations of the 12 gates and 20 towers.
The 1404 Parliament of The Dummies and The 1459 Parliament of The Devils.
Coventry has long used the Elephant and Castle as a symbol, our family tour takes you to the site of 21 missing elephants that we walk by everyday hidden in plain site.
We also offer our seasonal Halloween Tours each October,
Boxing Day tours to walk the turkey off AND
Specific
Medieval & Tudor Coventry.