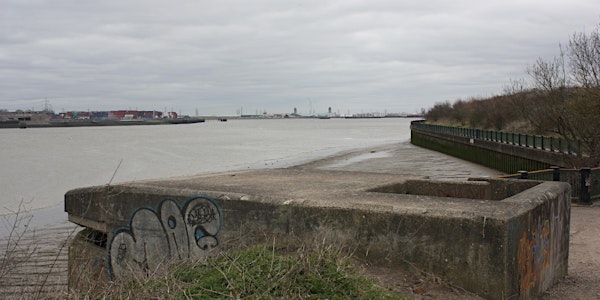 Walking Tour - Around Tripcock Ness - The History of the Thamesmead Area
Location
Plumstead Station
Walmer Terrace
London
SE18 7EA
United Kingdom
Refund policy
Refunds up to 1 day before event
This is the fourth of a series of walks following the Thames from London out towards the Thames Estuary, looking at industrial, maritime
About this event
This is the fourth of a series of walks following the Thames from London out towards the Thames Estuary, looking at industrial, maritime and military history.
The walk takes in an area that was once dominated by the testing grounds of the Royal Woolwich Arsenal. Up until the 1950's most of the route was across land that was top secret. We'll walk along canals that were once used for carrying gunpowder,see the site of storage facilities for cordite, land where tanks were tested and a stretch of water once used for testing torpedos. 
 This stretch of the Thames features a dangerous bend called Tripcock Ness. The walk goes past a lighthouse which still marks the area, and hear tales from the river.
In the 1960s the area was built on to create a New Town within the boundaries of London - Thamesmead. The walk will look at the idealism of the plan to create the new housing, and how Thamesmead is developing today.
The walk also visits Medieval Lesnes Abbey, before finishing at Abbey Wood station. The walk is just under six miles and there will be a cafe and toilet stop mid way, or bring your own sandwiches.
Some reviews of this walk "I have now been on two walks with Rob Smith. I would highly recommend. These are areas I have never visited despite living in London for just under 30 years. Really fascinating - Rob is an entertaining and informative guide and I love the content of the off the beaten track walks he has been taking us on. So much that I have signed up for the next two!" Vicky
"Off the beaten track, wonderful walk. Plenty of contrast too: riverbank, canals and the concrete of Thamesmead, ending at the suggestive ruins of Lesnes Abbey. Absolutely fascinating to hear Rob bring to life so very vividly what the first residents moving in to Thamesmead experienced, the challenges architects and developers faced as well as the history of its development through the decades. Looking forward to Rob Smith's next walk!" Urbanhorizons
'Part of Totally Thames 2019 that runs from 1-30 September www.totallythames.org'