Discover some of the horrible things that happened in idyllic Hampstead including: hangings, highwaymen, murders and fatal accidents.
About this event
Did you know that the last two women to be hanged in Britain committed murders in Hampstead?
We may tend to think of Hampstead as a safe genteel area where perhaps not that much drama happens but is this the case? Over the centuries Hampstead and Hampstead Heath have witnessed many dramatic and horrifying events. From highway men and hangings, to murders, executions, bombings and fatal accidents, this walk explores some of the stories of people involved in horrible happenings in Hampstead . We finish near a local hostelry where you may need a digestive to stake stock of the horrors of Hampstead that you have heard about!
Please note that this is not a ghost walk - its scary in parts but is based on actual things that happened in Hampstead.
In line with current social distancing requirements we have adopted certain mitigation practices regarding our walking tours. Before booking on a walking tour it is important that you read the full details of our COVID-19 mitigation practices on the link below, so you know what to expect and what we expect of you:
http://footprintsoflondon.com/2020/08/important-customer-guidance-for-attending-walking-tours/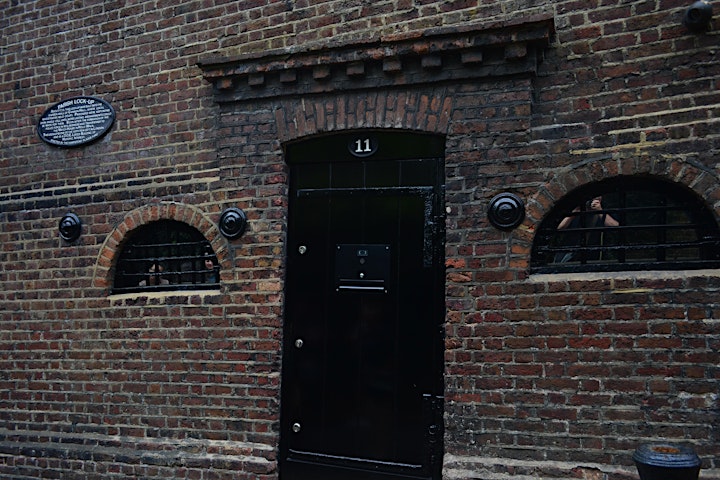 Organiser of Walking Tour - Horrific Hampstead
I am a qualified City of London Guide and a member of the City of London Guides Lecturers Association 
Formerly the Curator of Hampstead Museum, Burgh House, I have been creating and delivering walks in the Hampstead area for some 20 years.
I love discovering interesting nuggets of London history and am fascinated in how places develop and change as well as archaeology and what lies beneath the ground. I am especially interested in the effect of the Blitz on London, artists and their connections with places and the stories of individual buildings.
As well as guiding in the City and Hampstead / North London area, I also guide for the City Lit; the National Trust's 2 Willow Road; and can give tours at the Victoria and Albert Museum, British Museum and National Gallery. I was also a London Transport Museum's Hidden London guide. I also run heritage workshops
Attendance on any walk can only be guaranteed through pre-booking.  If you cannot pre-book here but wish to attend, you are welcome to do so, but you must please give me prior notice of your intention to attend.