Walking Tour of Hadrian's Wall from Benwell Roman Fort to The Mining Instit...
Description
Join us on Saturday 8th October at 11am, meeting at the entrance of Westgate Community College on West Road, Newcastle upon Tyne, for a free guided walk that follows the route of Hadrian's Wall from the site of the Roman Fort at Benwell via West Road through Wingrove, Arthur's Hill and along Westgate Road finishing at the The Mining Institute in Newcastle City Centre, where we will be providing free tea, coffee, cakes and refreshments.
Guests speakers on the walk will include GNM Keeper of Archeology Andrew Parkin, Newcastle based heritage specialist Mike Greatbatch.
The tour will not just explore and illustrate the route's Roman heritage. It will highlight some of the more complex and contemporary aspects of the area and its history, from the Industrial Revolution onwards. The walk will be a deep topographic exploration of one of the most fascinating routes into Newcastle City Centre and will present a collision of different histories and cultures that will not follow the usual chronologies or timelines.
The duration of walk will be approx 2 hours.
Places are very limited. Booking is essential.
For further info and booking enquiries contact
Michael McHugh, Tyne & Wear Archives & Museums
michael.mchugh@twmuseums.org.uk
0191 277 2298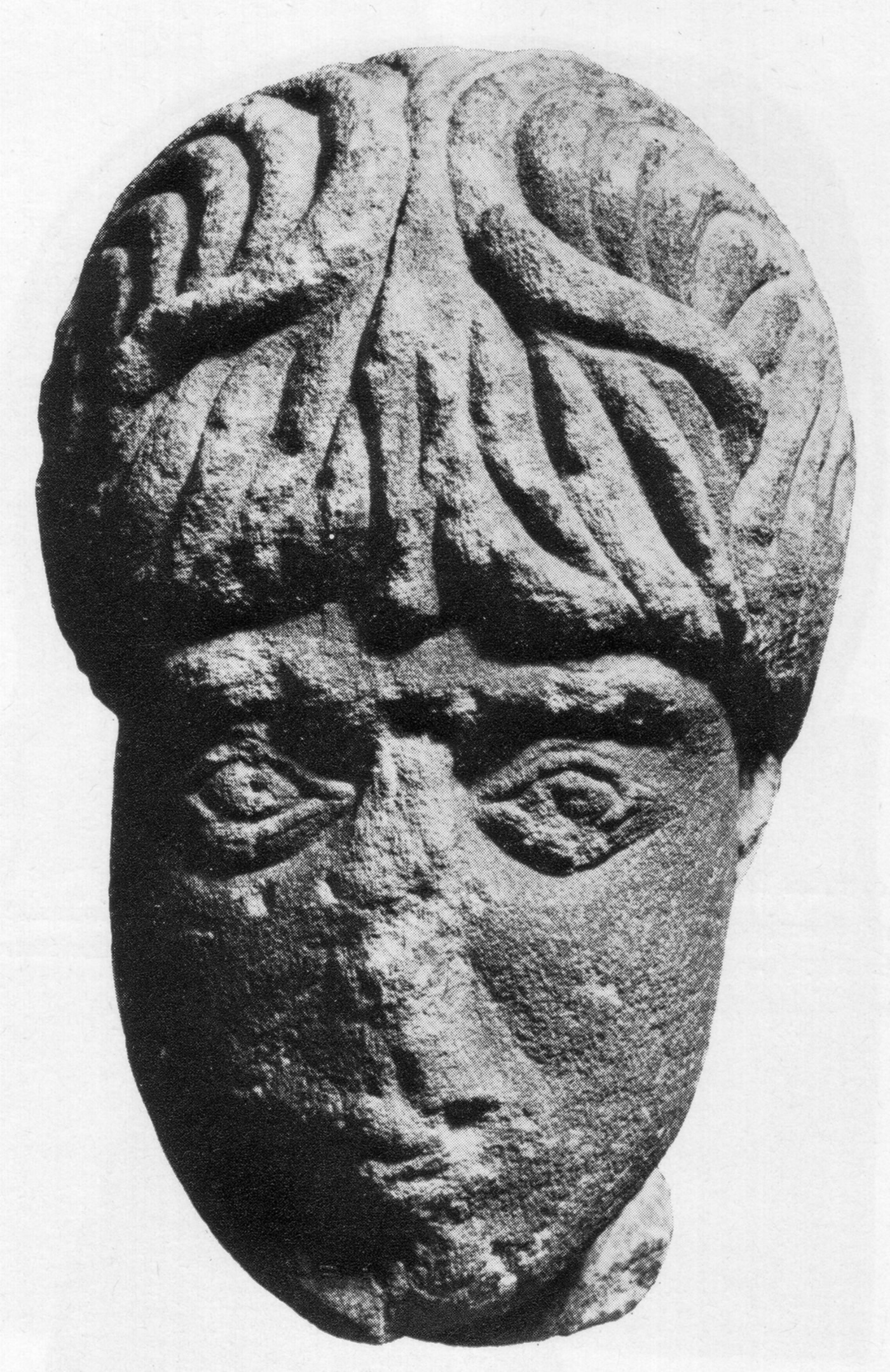 Head of the statue of Antenociticus, discovered in 1862 in Benwell. Currently on display at Great North Museum.

The site of Hadrian's Wall or the 'Roman Wall' runs 80 miles from Wallsend to Carlise it is a designated UNESCO World Heritage Site. The Roman Wall dates from AD122, the site is seen as an important part of Britain's Roman heritage and history. The Wall and it's Vallum (the defensive ditch that runs alongside) runs directly underneath and parallel to the West Road and Westgate Road in Newcastle's West End.
The site of the Roman Fort Condercum is located near the junction of Condercum Road and West Road on the edge of Denton and Benwell. The remains of the Temple of Antenociticus at Benwell (the only one of it's kind within the Roman Empire) and site of the Vallum Crossing into the Fort can be found just to the South of West Road in Denhill Park Estate.
Yet the Hadrian's Wall path and walking route as promoted by the National Trail completely misses this route of the wall through Newcastle's Inner West End in favour of a detour down to the River Tyne and the Quayside.
*
Westgate Road illustration Courtesy Of Erin McGrath