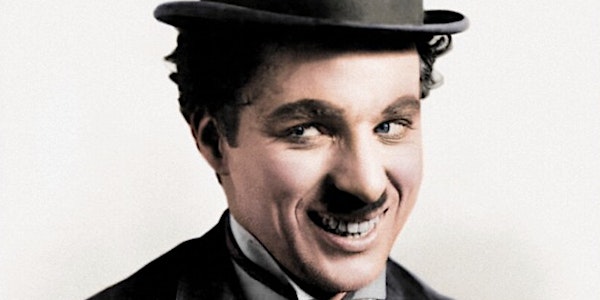 Walking Tour - The Lambeth Walk: art and entertainment south of the river.
Location
Vauxhall Underground station
Vauxhall
London
SW8 1SS
United Kingdom
A chance to explore what was once a thriving part of London's entertainment scene; home of Charlie Chaplin and the Music Hall.
About this event
This Lambeth Walk is a chance to explore a part of central London that has always been set apart; cast adrift by the river,  cheeky, proud, a place of alternative entertainments. 
350 years ago it was home to the Vauxhall Pleasure Gardens later it was birthplace to the circus and the music hall.  It was the home of Charlie Chaplin who walked the streets entranced by the vaudeville stars who lived here.
Now it the centre of London's gay scene and home to new art galleries. Is it making a bit of a come-back?
Five star reviews for Michael's walk from Tripadvisor's Footprints of London entry
My adult daughter and I went on this walking tour yesterday and really enjoyed it! Michael Duncan was an excellent guide - friendly and informative and he showed us a very interesting mix of places associated with Americans in London. We discovered a part of London we knew very little about and would highly recommend the tour. We plan to do some of the other tours on offer.
Date of experience: January 2020
Fascinating Spy Walk
The Spies of Mayfair walk was a terrific insight into Cold War shenanigans in one of the most upmarket bits of London. Michael's enlightening commentary and easy speaking style made it a great outing.
Date of experience: February 2019
Michael was knowledgeable and accommodating and filled the walk with very interesting little snippets of information that made it all come alive in a beautiful part of London that I thought that I knew but found my knowledge much enhanced and widened. He is a warm and excellent guide.
"Michael Duncan's Spies of Mayfair walk on Saturday was superb: intelligently conceived, well researched and genuinely fascinating. We've done two of their walks now and are looking forward to trying more."
"I loved this walk and the information provided. I have lived and worked in London all of my working life and had no idea I had walked in the footprints of some of England's most notorious spies. Highly recommended in this mixture of very busy and very quiet streets."
"This is a really fun and interesting walk. Michael is very knowledgeable, we learned a lot. I recommend it to anyone!"
"Had a very enjoyable walk with a charming guide, Michael who has an easy manner and an obvious passion for his subject. He is very knowledgable about Savile Row, gentlemen's tailoring and the history of the area. I throughly recommend this leisurely walking tour with Michael and thank him for keeping pace with all my questions." (August 2016)