This photowalk will provide participants with an opportunity to photography the abundance of birdlife that overwinters at the marsh.
About this event
Walking with Cameras - Bowling Green Marsh Photowalk
Join us on Tuesday 8th February, 2022 for a photo-walk around of the wonderful RSPB Bowling Green Marsh
This photowalk will provide participants with an opportunity to photography the abundance of birdlife that overwinters at the marsh and take in the views of the Exe Estuary and Topsham's 'Goat Walk'.
Furthermore, there is viewing from the large public hide and from the elevated viewing platform, which are ideal spots for watching birds up close.
The Bowling Green Marsh Photowalks will take place on Tuesday 8th February 2022 and it will begin at 9:00am with limited minibus transport from Exeter, which will leave at 8:30am from South Street, Exeter (stop outside the Newham convenience store).
Once at the venue, you have a choice of staying close to the group and gaining some photography tips or you can roam free around the reserver. We also have an RSPB guide on hand to help identify the wildlife and to answer any wildlife questions.
Bowling Green Marsh
Bowling Green Marsh allows over-wintering birds a choice of safe roosting sites as the rising tide pushes them off the mudflats. It's the main high tide roost for the north of the estuary. You can see large numbers of waterbirds at very close range in winter - hundreds of black-tailed godwits and wigeons feed close to the hide. Throughout the year, the open water attracts many different species of wetland birds; little grebes, mute swans and a variety of ducks breed here.
The Marsh is one of the main critical high tide roosts for the Exe Estuary. This provides the birds that use the estuary a safe place to rest up and feed when the tide is at its highest, and all the mudflats that they feed on are covered.
Bowling Green Marsh is on the east bank of the Exe Estuary, within easy walking distance of both Topsham High Street and our shop at Darts Farm. As a great place for wildlife, it is recognised as a Site of Special Scientific Interest (SSSI), as well as a Natura 2000 and Ramsar site. The Exeter City Council lease of this land to the RSPB makes this nature reserve possible.
The Chasing the Light and Walking with Cameras Project
Chasing the Light and Walking with Cameras is a 3-year project in Exeter that will provide 6, 14-week participatory photography programmes and 64 photo-walks trips. In addition, there will be 2 participant curated exhibitions and each participant who takes part in participatory photography programmes will curate their own personal photo-book. This project has been funded by The National Lottery Community Fund's Reaching Communities Programme and it will enable participants to create their own photo-story, build a portfolio of images and take part in a fun and creative activity.
Walking with Cameras
The Walking with Cameras programme will provide an alternative means of social interaction and creative community engagement. Participants will be given the opportunity to visit a location for 2, 3 or 4 hours and create their own images or take part in a photographic task. The locations will be varied and will include local urban areas, country houses, farms, nature reserves, the coastline and the countryside.
There will be 64 photography trips in total and we aim to have two per month. Each participant will have the opportunity of publishing their best images via Meridian Raw CIC's Flickr Galleries (internet-based photography albums). This will enable all the participants taking part in the photo-walks to see and comment on other participants images and help create an ongoing dialogue.
Chasing the Light
Chasing the Light will continue our participatory photography work and will provide a platform for working with other agencies, organisations and participants. Each programme will aim to engage with 20 - 30 participants & each weekly workshop will last for 3 hours, providing each participant with 42 hours of interaction, learning, stimulus, discussion, creativity and empowerment. Each programme will have its own theme and also includes 3 community/photo-walks, this content is participant led and will be decided by the participant planning team at the planning stage of the project.
Those taking part in participatory photography programmes will engage in inspiring photo-dialogue exercises, which are devised to bring about discussion, teamwork, individual viewpoints and the space and time to develop their own photographic projects. In addition, they will learn & develop basic camera skills, build a portfolio of images, go on photography trips & community tours, work in a safe environment within small groups and be part of a creative activity.
Each participant will also have the opportunity of creating and curating their own personalised photography book, that will contain up to 50 images that they have produced over the 14-weeks. These photo-books will act as physical Positive Memory item that can be shared with family and friends and can be used to bring about conversations about how the participant is feeling and what they have achieved.
Header Image: Bowling Green Marsh © Geoff Marshall/Meridian Raw CIC, 2020
Lower Image: Geese at Bowling Green Marsh © Clive Chilvers/Meridian Raw CIC 2019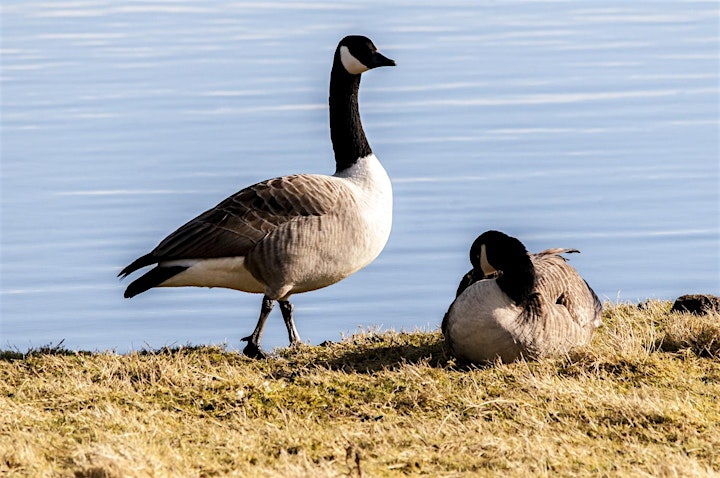 Organiser of Walking with Cameras - RSPB Bowling Green Marsh
Meridian Raw CIC is a social enterprise that uses photography as an empowerment tool for marginalised communities and socially excluded individuals.  We bring about social change and advocacy through creative participatory photography workshops and community photographic projects.
​VISION & MISSION
Our vision is for people to have the opportunity to create space & time to make positive change in their lives
Our mission is to work collaboratively on a range of initiatives that involve & engage people in creative, participatory activities that bring communities together.
​PARTICIPATORY PHOTOGRAPHY
Through our guided photography workshops, participants will be encouraged to use digital or film cameras to take pictures that highlight personal issues in their life, provide an insight into their community, highlight issues around a given topic and communicate expressions of feelings through imagery.
Everyone has the right to freedom of opinion and expression; this right includes freedom to hold opinions without interference and to seek, receive and impart information and ideas through any media and regardless of frontiers -Article 19 of the Universal Declaration of Human Rights.