The launch of 'Walking with Offa'- a presentation of art and poetry for the 50th Anniversry of the Offa's Dyke path
About this event
Bishop's Castle sits just off the Offa's Dyke Path and somewhere half-way along its length and so we are delighted to host the launch for this beautiful book, published for the 50th anniversary of Offa's Dyke Path, featuring 12newly commissioned poems & Dan Llywelyn Hall's collection of paintings. The bilingual book features an introduction by Jon Gower and poetry by: Ifor ap Glyn (Poet Laureate of Wales), Gillian Clarke, Eric Ngalle Charles, Menna Elfyn, Robert Minhinnick, Oliver Lomax, Sian Melangell Dafydd, Owen Sheers, Laura Wainwright, Geriant Jones, clare e. potter and Gladys Mary Coles all inspired by Offa's Dyke.
We're delighted to welcome Robert Minhinnick, Oliver James Lomax and our own local poet Geraint Jones who will read from the book as well as some of their other work. There will also be a talk and presentation from the paintings by Dan.
This is an opportunity to raise a glass to celebrate the book and meet the poets.
The book will be for sale as well as some of the prints from the book.
Refreshments included in ticket price.
Robert Minhinnick is the prize-winning author of four volumes of essays, more than a dozen volumes of poetry, and four works of fiction. He has also edited a book on the environment in Wales, written for television, and provided columns for The Western Mail and Planet. He is the co-founder of the environmental organisation Sustainable Wales, and was formerly the editor of Poetry Wales. His debut novel Sea Holly (2007) was shortlisted for the RSL Ondaatje Prize in 2008. Robert's second novel Limestone Man (2015) is a gripping story of a man who tries to connect past and present yet is haunted by dreams of Australia and his youth. His latest novel Nia was longlisted for the RSL Ondaatje Prize 2019.
Oliver James Lomax was born in Little Lever, Bolton in 1983. in 2020 he had two collections of poetry published, A Portrait Of The Artist As A Young Nan (a collaboration with Age UK Oxfordshire) and his first full collection The Dandelion Clock described as "Poems that dance with originality and are tenderly unafraid of love and belonging." – Mark Thomas
Oliver has written poetry for film and television, his work has been performed by Maxine Peake and during lockdown he worked with BBC Newsround to film poetry writing tips for children, his poems are now taught in Manchester schools. In 2020 he released his first spoken word single Don't Laugh At My Astro Turf Diane, hailed by BBC 6 Music's Tom Robinson as "An unholy hybrid of John Cooper Clarke and Mark E. Smith."
Oliver writes between his home in Hale and his adopted office of the Working-Class Movement Library in Salford, with whom he works in partnership with to deliver poetry workshops in schools in working-class areas in the North West. He is currently working on his new collection God Missed The Last Bus And Walked Home publishing in May 2021 and is looking forward to returning to perform at The Laugharne Weekend, The Good Life Experience and many other literary events across the country.
"Tidy boy. Tidy poems. Spend your filthy lucre on this book!" – Cerys Matthews
Geraint Jones was born in north Wales near the border with England and, after graduating in English from Cardiff University, worked as a journalist in the Midlands and London. He is now back living in the border country, an area he regards as home, with his partner and ° young son. The Welsh Marches have always held a fascination for him, one that he has explored on the page, by visiting and revisiting the unique towns and villages that scatter the area and by tramping across many miles of its potent landscape. He has written poetry, on and off, throughout his life and it remains his passionate hobby.
Dan Llywelyn Hall was awarded the Sunday Times/Singer Friedlander Young Art-ist of the Year for his painting 'Ship Hotel and Splash'. His work has been exhibited extensively throughout the UK in both solo and group exhibitions in venues such as the Saatchi Gallery, The National Portrait Gallery, National Museum of Wales and others. In 2014, Dan curated 'Deaths and Entrances' exhibition in Bloomsbury, celebrating the 100th birthday of the poet Dylan Thomas; a series of paintings responding to Dylan's short stories. In 2015, he was appointed the first ever artist-in-residence for the 68th Cannes Film Festival. This collection of work formed 'Beyond the Red Carpet' exhibited in London. In 2018 Dan worked on a portrait project Dambusters Reunited - inspired by the 133 men who participated in the Dams Raid of 1943 after having a sitting with the last British Dambuster, George 'Johnny' Johnson. The 133 portraits were un-veiled by Dambusters' family members from all over the world. Dan is currently working with Amnesty International on an extensive portraiture project.
Access: This is an old building and sadly not wheelchair accessible. The event is in our upstairs Distillery space. There is an uneven step into the building.
We will attempt to make a basic live-stream of the event free of charge. Do contact Deb at emergencypoet@gmail.com for more details.
The Distillery is an airy and well-ventilated space and ticket numbers are restricted. We do ask that audience members wear a face-mask in the Poetry Pharmacy at least until seated.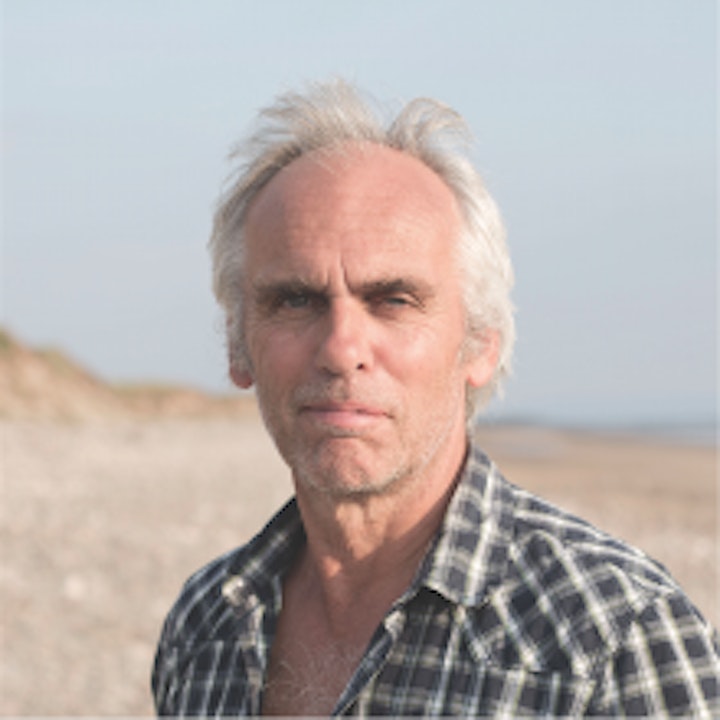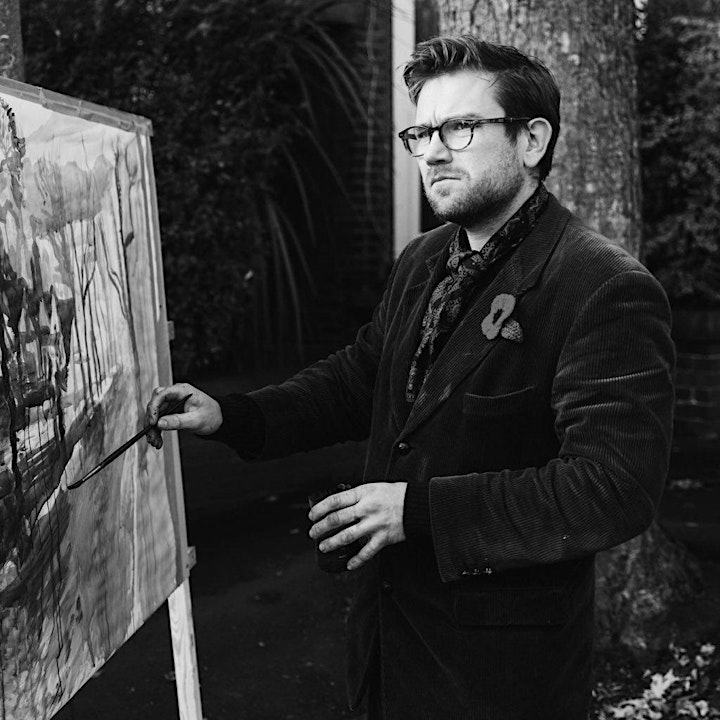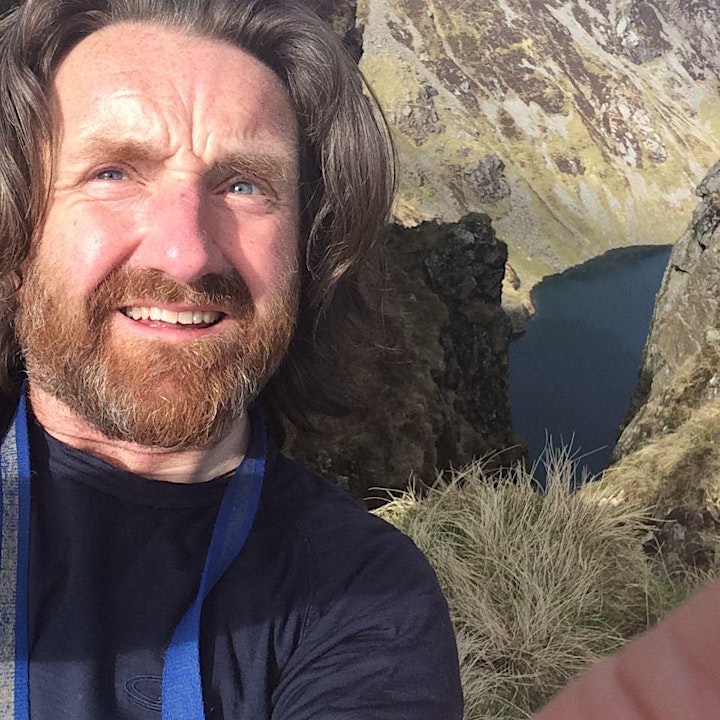 Organiser of Walking with Offa