Walking & Writing sessions facilitated by Christie Williamson
About this event
one step, then another
one word, then another
one world, then what?
Join local poet Christie Williamson for writing and walking, wandering and wondering around the grounds of Gartnavel Hospital. Maximum 12 participants.
The walks are suitable for people with limited walking, and wheelchair users, but wheelchair users MUST be accompanied during the walk by a support person.
There are some slight hills to negotiate.
If bad weather is forecast, we may postpone the walk until the following day (Friday). If this is the case, we will aim to give you 48 hours notice.
*
Christie Williamson spent his formative years on Yell, the second biggest island in Shetland. He studied at the University of Stirling between 1994 and 1999, and has lived in Glasgow since 2002.
In 2008-9 he was one of four mentees in St Mungo's Mirrorball's inaugural Clydebuilt mentoring scheme. Arc o Möns, his translations of Federico Garcia Lorca's poetry into Shetland dialect, was published in 2009 by Hansel Co-operative Press. It was the joint winner of the Callum Macdonald Memorial Award in May 2010.
His first collection, Oo an Feddirs was published by Luath Press in 2015 and his second, Doors tae Naewye in 2020.
Williamson is Scots poetry editor of Tapsalteerie Press and part of the current team at Tell it Slant Books.
*
Photo credit: Bingham's Pond cc-by-sa/2.0 - © Stephen Sweeney - geograph.org.uk/p/844071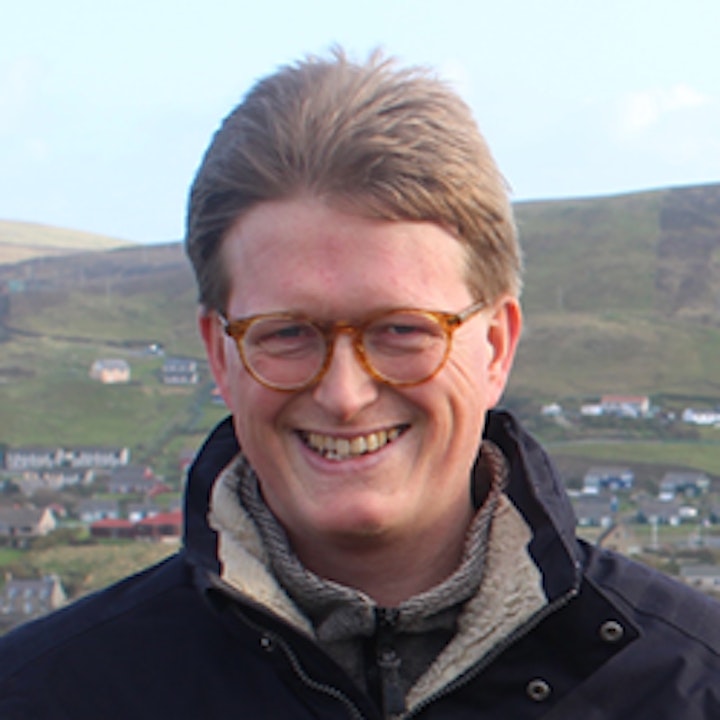 Organiser of Walking & Writing: Gartnavel Hospital grounds