Foundations in Manual Therapy: The Lower Body
About this event
Covering the lower body, from the lumbar and pelvic region, through the hips, and out into the legs and feet, the Foundations in Manual Therapy: The Lower Body begins at the core, teaching you a simple but very effective means of connecting your findings with your client's pain or dysfunction. Based on current understandings of biopsychosocial impacts and using a well-defined Feedback Loop, the Foundations Approach makes treatment of pain and related dysfunctions quite simple. Rather than relying on the therapist's perception of pathology, which tends to be based on their training rather than an acceptable medical understanding of pain and movement dysfunction, the Foundations Approach chooses to rely strongly on patient feedback and shared decision-making, allowing that to guide and direct care. The Foundations Approach is less about learning diagnosis-specific technique protocols or tissue-specific models, but rather introduces a model that can be applied to any diagnosis/area. As an added value, this model of shared decision-making can be applied to nearly every style of manual therapy and exercise-based intervention.
• Includes treatment concepts for problems of pain, movement limitations, and common low back, pelvis, and lower body pathologies
• Leave this class prepared to apply this work from your first day back to work
• Appropriate for beginning and advanced therapists with no prerequisites
• Includes a 2-hour online component taken before the in-person class that introduces the evidence of this model
• The Lower Body Seminar is 14 contact hours/2-days
• Learning objectives and agenda available on request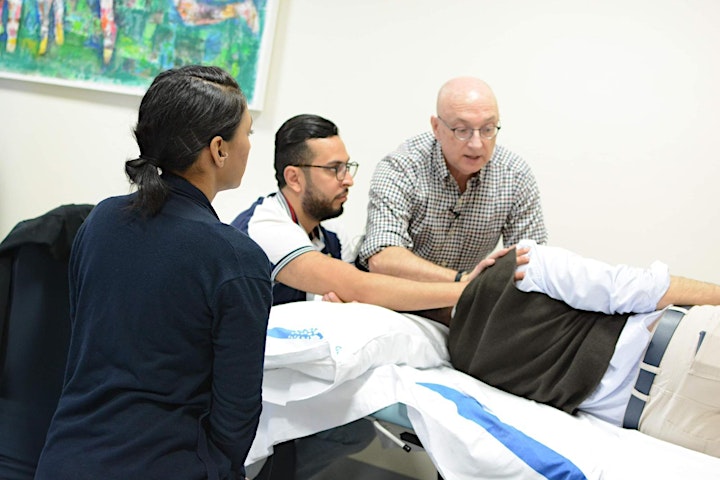 Organiser of Walt Fritz Foundations in Manual Therapy - Lower Extremity
Movement Therapy Education is a training company that specialises in Health, Fitness and manual therapy training. Our tutors lecture on FdSc and BSc Sports Therapy programmes at Universities in the UK and have taught throughout the world in all aspects of therapy education both in the public and private sectors.

Our tutors have delivered for:
Elite Therapy Education,

Biomechanics Education,

Oxford School of Sports Massage (OSSM),

IAM Tool

RockBlade

James Earls

Pilates Foundation

Scott Studios

Franklin Method

British Triathlon

LifeStart (US)

British Athletics

RockTape

NAQI

First4Sport

Premier League and Championship football clubs

Premiership Rugby
Our tutors hold consultancy roles with Boots, Pera Products and Startrite under the Brytespark brand and Convatec we have played a key role in the research and development of new products and education systems for these companies.
Movement Therapy Education regularly present at conferences including Therapy Expo, British Fascia Symposium, FitPro, International Fitness Showcase, Good Health Show and even presented at the prestigious IOC World conference for Injury Prevention in Monaco.
Movement Therapy Education support the therapists in Movement Therapy Clinics throughout the UK where we put all that we teach into practice!