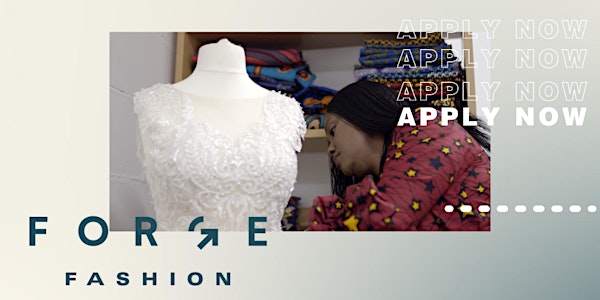 Waltham Forest Fashion drop in - networking, business support, promotion
Are you in the fashion and textiles industry in Waltham Forest? Join us to learn about a few incredible resources at your disposal...
About this event
The London Borough of Waltham Forest is buzzing with creativity!
A Fashion District hub has been created at Market Parade in Leyton Green, providing co-working spaces for designers and upskilling workshops to the public. Applications are open for the new support programme, Forge Fashion, which will help local fashion and textile businesses via networking events, 1:1s with expert advisors, and a tailored workshop. And last but not least, a Waltham Forest Fashion Instagram @lb.wf.fashion has been launched to promote individuals and businesses in the fashion and textiles industry, and to help nurture a sustainable network and community.
Get involved
If any of these exciting initiatives are of interest of you, we would like to invite you to join us for a drop in session where you can find out more about how to get involved. There will be time for you to get to know the people leading on each project, and to ask questions. Keep it casual and bring your lunch or a cup of tea.
The agenda on the day
12-12.10: Council welcome and introduction to the Instagram / sustainable community
12.10-12.25: Creative United presentation of business support provided through Forge Fashion programme
12.25-12.40: Fashion District gives a brief overview of how the hub at Market Parade in Leyton Green ties into the larger East London Fashion District network
12.40-1.00: Open discussion, questions from the group
Once you have booked a free ticket, a Zoom link will be emailed to you on the morning of the event. We hope to meet you soon! For any questions, please contact Sarah.Eschner@walthamforest.gov.uk.