Location
Tooting Leisure Centre
Greaves Place
Off Garratt Lane
London
SW17 0NE
United Kingdom
Description
This event is for parents, carers, professionals, childminders, homeschooling, tutors, adults with additional needs.
As part of the National Autistic Society Too Much Information Campaign - AutismTMI
Wandsworth Autism Fayre & SEND
Donation Entry
£6 - Standard
CONCESSIONS:
- Under 16 - £2.00
- Under 4's - Free
- £4.00 - for parents/carers with Wand Card &
WandPlus Cardholder (Without child or young person present)
Light refreshments will be available
with FREE Conference and seminars in the Lola Jones Halls from 11.00am - 4.30pm.
Lola Jones will be hosting workshops and seminars focusing on different perspectives of autism spectrum conditions with autistic speakers and specialists within their chosen field.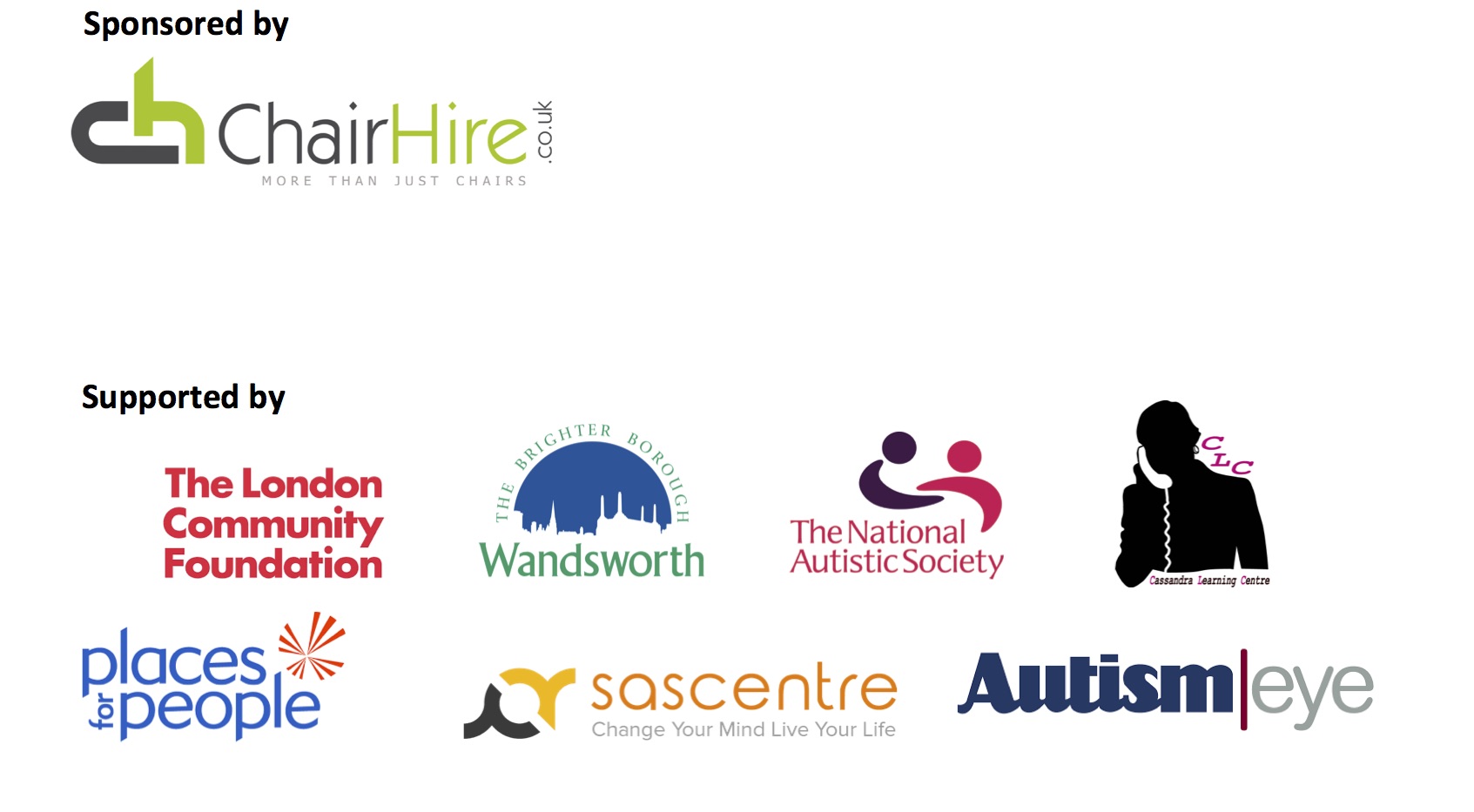 Autistic Adults Exist TOO!
11.00am – 12.00pm - Special Guest Speaker - LOLA JONES SMALL HALL
Michael Barton – Living with Asperger
Author of " It's Raining Cats and Dogs: An Autism Spectrum Guide to the Confusing World of Idioms, Metaphors and Everyday Expressions which he also illustrated and A Different Kettle of Fish: A Day in the Life of a Physics Student with Autism
12.15pm – 1.00pm - MAIN HALL
Jesse McQuilkin – Living with Aspergers
Personal Trainer & Special Needs Youth Worker
His goal is to make a change through the law, education and awareness.
1.30pm – 2.15pm - MAIN HALL
Cos Michael – Autism Age
Ageing & Autism
Autism Consultant, specialising in adulthood and ageing. Bespoke training of professionals who come into contact with adults on the autism spectrum, covering a range of issues.
2.30pm – 3.15pm - MAIN HALL
Dr. John Biddulph – Sponsored by Frontiers Support
Mental Health & Autism
Renowned Specialist Consultant of Autism and Asperger Syndrome training, courses, mentoring, and diagnosis.

3.30pm – 4.15pm - MAIN HALL
Mark Brown – Founder of Special Help for Special Needs
Do's & Don'ts on Autism
Independent Special Needs Advisor for Autism, Aspergers Syndrome, ADHD/ADD, Developmental Delay and many other conditions and disabilities. Also specialising in inappropriate sexualised and challenging behaviour.
---
LOLA JONES SMALL HALL
12:10 – 12:30pm BrainTrain UK – Stall 18
http://www.braintrainuk.com/
BrainTrainUK in Battersea are the UK's leading Neurofeedback practice. Learn what Neurotherapy or Neurofeedback is, the evidence of how we can improve brain function through feedback-based learning, how it works and some of the stories of ASD people we have helped. Meet Cognitive Neuroscientist Agnieszka Sosnecka-Rumianowska, our Lead Practitioner at our Battersea Park Rd clinic, and see a demonstration.
We bring together the latest scientific research, training, advanced equipment and practitioners to give you a treatment that is safe and effective.
For four reasons you can have confidence in BrainTrainUK:
Successful treatment – Neurofeedback brain training is effective at treating symptoms of brain dis-regulation and psychological trauma, and enhancing brain function.
Natural – Avoid the nasty side effects of psycho-stimulating drugs like Ritalin and anti-depressants (SSRI's) with our safe and natural approach to treating physical and psychological symptoms. Decrease symptoms and improve behaviour WITHOUT worrying about side effects.
Evidence based – Neurofeedback brain training has a long and robust history of therapeutic benefits for conditions like ADHD, Epilepsy, Depression, traumatic brain injury and many more. On our website you can learn more about the wide body of supporting evidence for this treatment.
Lasting effects – Neurofeedback literally rewires the brain using neuroplasticity to create new neural pathways, new grey and white matter.
​ ​
12:40 – 1.00pm Teach Tapin – Stall 17
http://www.teachtapin.com/
Sandra Fox, CEO and founder of TeachTapin has 20 years experience working in the education sector in both further and higher education. Sandra has been shortlisted for a Winston Churchill Memorial Trust Fellowship, nominated for an NAACE Impact Award and has received international recognition for her community work from the European Foundation for Black Women in Business.
Being severely dyslexic herself, Sandra knows all too well that the 'normal' methods of teaching do not always work. Over the past 20 years working in education, Sandra has earned qualifications in teaching and computer science and has worked as a consultant and public speaker for many of the leading assistive technology companies, including Olympus, Nuance and TextHelp.
TeachTapin offer specialist support for students, teachers and professionals who require a helping hand with literacy difficulties, physical disability and visual impairment. The support is always tailored to suit the individual's needs, through developing cognitive strategies and the use of assistive technology.
1:10 – 1.30pm MovementWorks – Stall 4
MovementWorks® exists to prove that movement matters. We are an evidenced-based organisation. Our work is developed by a qualified dance movement scientist and supported by nationally recognized leading figures in education. Read About Us.
We are committed to ongoing research.
We provide inclusive dance-movement based intervention programmes that are mainstream and SEN appropriate. They are designed to optimise physical development enhance communication, global understanding and accelerate learning. Since 2011, our flagship DEVELOPMENTAL DANCE MOVEMENT™ programme designed subject to rigorous academic research, continues to evidence outstanding results.
Read more about Developmental Dance Movement (DDM) and find out more about our current projects.
1:40 – 2:00pm - THERAPIES
Beyond Autism - ​Stall 32
http://www.beyondautism.org.uk/

Speakers: ​Eleni Zachmanoglou, Senior Occupational Therapist and Judy Zhao Senior Speech and Language Therapist.
Role of OT/SaLT
· How SaLTs work on communication and interaction not just speech, and how parents and professionals can support the development of individual programmes
· School based OT and how parents can support skill building at home.
2:10 – 2.30pm - ​GIRLS INTO WOMEN – Feminine Hygiene and Self ​​Care - Stall 32
Speakers: Rachel Turner and Sarah Larner
All females with autism spectrum disorder and other developmental disorders will experience menstruation.
• Teaching skills related to puberty to those with developmental disorders may need to occur at a younger age than expected, or than occurs in mainstream education.
• Those females who can manage their own feminine care needs can achieve greater privacy, independence and potentially a better quality of life.
2.40 – 3.00pm Females on the Spectrum - ​Amanda Hind - Autism Consultant – Stall 29
MORE DETAILS TO FOLLOW
www.amandahindasc.co.uk/
3.10 - 3.30pm - Dee McAlinden - Stall 47
Dee McAlinden - teacher, public speaker, trainer, coach and writer about Thriving with Autism
Autistic Spectrum Difference (ASD) ​and Writing ab.
Life with ASD can be wonderful, fulfilling and manageable with the right
​tools and attitude!
http://deemcalinden.weebly.com/about-us.html
3.40 - 4.00pm - Youth Legal - Stall 25
MORE DETAILS TO FOLLOW
For more information on our FREE Conference and Seminar:




Nicole: nicolez@sascentre.com




Tanya: info@a2ndvoice.com
STALLHOLDERS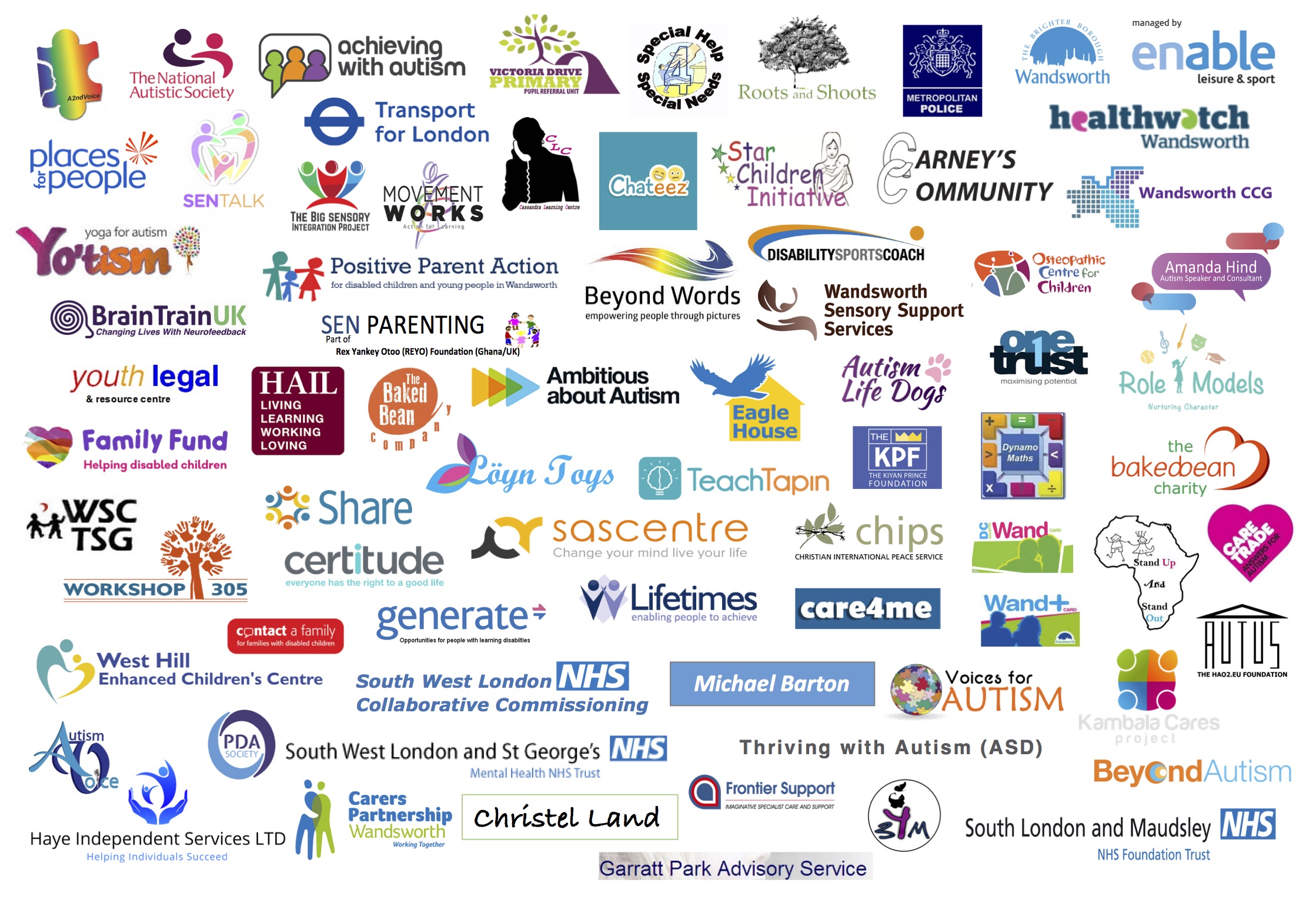 Find out more about each of the service providers.
23. Share Community
24. Baked Beans Education & Charity
25. Youth Legal
​
28. Workshop 305
29. Amanda Hind ASC
29. Michael Barton
29a. 0 - 25 Wandsworth and Richmond Disability Social Work Team
30. Family Fund
32. BeyondAutism
33. Special Help for Special Needs
34. Victoria Drive Primary Pupil Referral Unit
34. The Superhero Books - Who we are?

35. Christian International Peace Service
36. Wandsworth & Richmond Commissioning Education & Social Services – Clinical Commissioning Group
37. NHS South London Specialist service for adults with ADHD and/or ASD
38. South West London Collaborative Commissioning for Croydon, Kingston, Merton, Richmond, Sutton and Wandsworth
39. Certitude
39. CareTrade UK
41. Generate
42. One Trust
43. Autism Voice
44. Osteopathic Centre for Children
45. Contact a Family Wandsworth
46. Haye Independent Services Ltd
46. Free Your Minds Psychological Service Ltd
47. Dee McAlinden - Thriving with Autism
49. Eagle House
51. Wandsworth Learning Disability Healthcare Team
Program: May subject to change.
Alternatively you Care4me is a directory of voluntary and community organisations that provide services, information and activities in Wandsworth or NHS Choices - Find Disability Information and Support Services by inserting your postcode.
Bouncy Castle & Soft Play for the early years on the day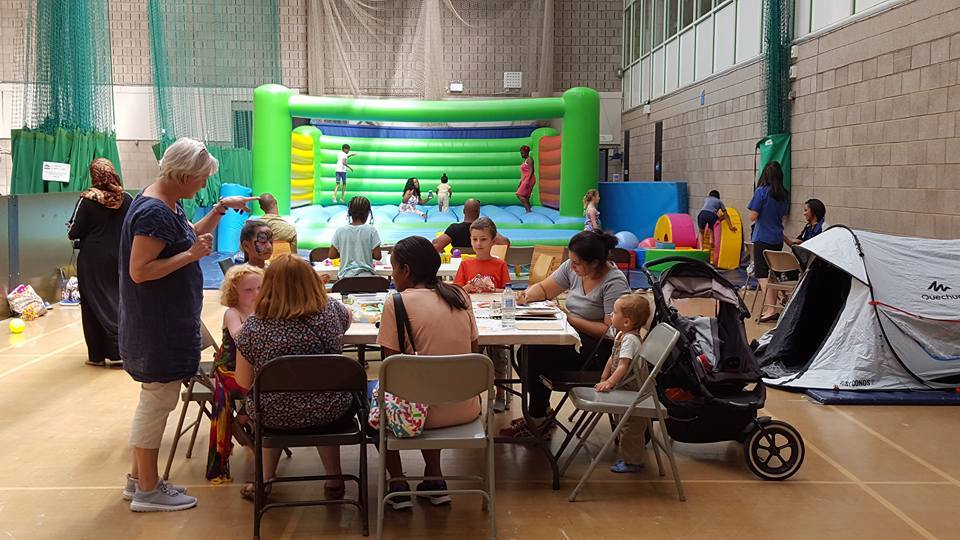 Session at one of our Family Autism Stay & Play - Holidays.
Last year we held the first ever Wandsworth Autism Fayre that was held at Tooting Leisure Centre as part of the World Autism Awareness Month. This was celebrated by Wandsworth Family Information Services for the launch of their WAND Plus Card offering concessions for 18 to 24 and supported by Award Winners - Parent Champions.
We advise that you contact your local Family Information Services (FIS) in your local Borough who will be able to signpost your to the relevant service provider on advice, support and concerns with your child and young person who may have disability, specific learning conditions or additional needs.
A2ndvoice working in partnership with other groups hosting a range of community events, conferences and family stay and play fun days based on the needs of the families and autistic people. Running drop in sessions (term time only) and Family Autism Stay and Play Fun Days (Half Term) at Tooting Leisure Centre, South West London.
All donation proceedings used towards the Wandsworth Autism Fayre & SEND is used towards future events for Autism Activities at Tooting Leisure Centre for our Holiday Family Stay and Play Fun Days and Multisports Social Sports for Autism Club.
Thank you for attending.
Sponsored and supported by
- Sensory Activation Solutions
- Places for People - Tooting Leisure Centre