Hosting 3 support groups for autistic girls and young women with Lavender for ND Girls and TW SEN Advice
About this event
THIS PROGRAM IS FOR WANDSWORTH RESIDENTS ONLY.
FUNDED BY LONDON COMMUNITY FOUNDATION & WANDSWORTH BOROUGH COUNCIL
Co- Founders Brigid Bose and Tanya Williams set up Lavender for ND Girls and Young Women where they met at local support groups and kept having conversations about how little there was for neurodiverse girls, particularly those who are late diagnosed.
Lavender started as a social group for their daughters and girls like them, to help them find their 'tribe' and be able to enjoy fun, social activities in an environment that offered some support while encouraging independence.
Three pilot groups held over 3 months supporting the different age ranges.
11 - 15 years
16 - 17 years
18 plus
Face to face session facilitated by Brigid Bose - www.facebook.com/lavenderndg
1:1 online support with Tanya Williams SEN Advocate - (20 minute slots)
Delivering 1-1 support to parents with legal/ehcp issues
Find out more about Tanya www.senadvice.com
----------------------------------------------------------------------------------------------
1:1 support available with Lauren Fernandez - Mask Off CIC
----------------------------------------------------------------------------------------------
Founder Venessa Bobb A2ndvoice will be joining the sessions with arts & crafts provided by Neurodiversity Learning CIC Veda Young Francis.
Website: https://neurodiversitylearning.co.uk/
Girls and Autism Books on sale - https://www.routledge.com/Girls-and-Autism-Educational-Family-and-Personal-Perspectives/Carpenter-Happe-Egerton/p/book/9780815377269
----------------------------------------------------------------------------------------------
Join the last session with Robyn Steward will join us Friday 9th July 7 -9pm
For the last session we will be joined by Robyn Steward and receive a free signed copy of "The Autism Friendly Period Guide Book."
Robyn Steward, Autistic Speaker, Artist, Musician, Trainer and Author.
She has over 15 years experience as an Autism trainer / workshop leader.
Diagnosed at 11 years old. No GCSE's and found school very difficult. She lives independently, but her work takes her all over the UK and the world.
She has written 3 books about safety, periods and self employment .
She is the creative associate with heart n soul ( an arts organisation). She regularly works with local authorities , adult social care providers, , schools , parents and autistic people (both kids and adults).
Website: https://www.robynsteward.com/about .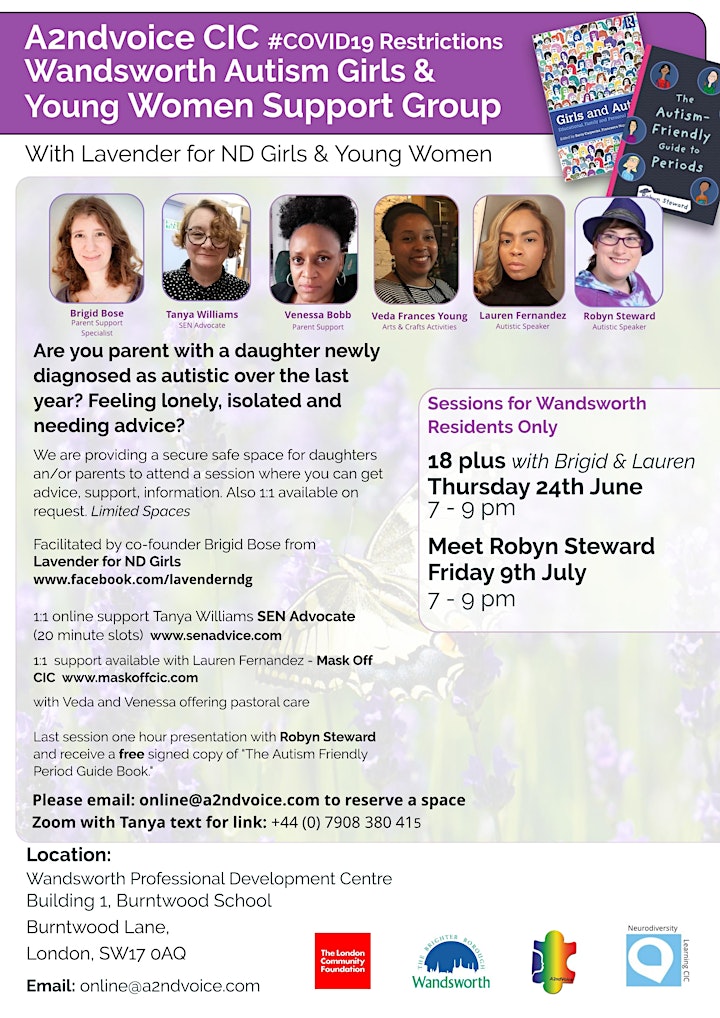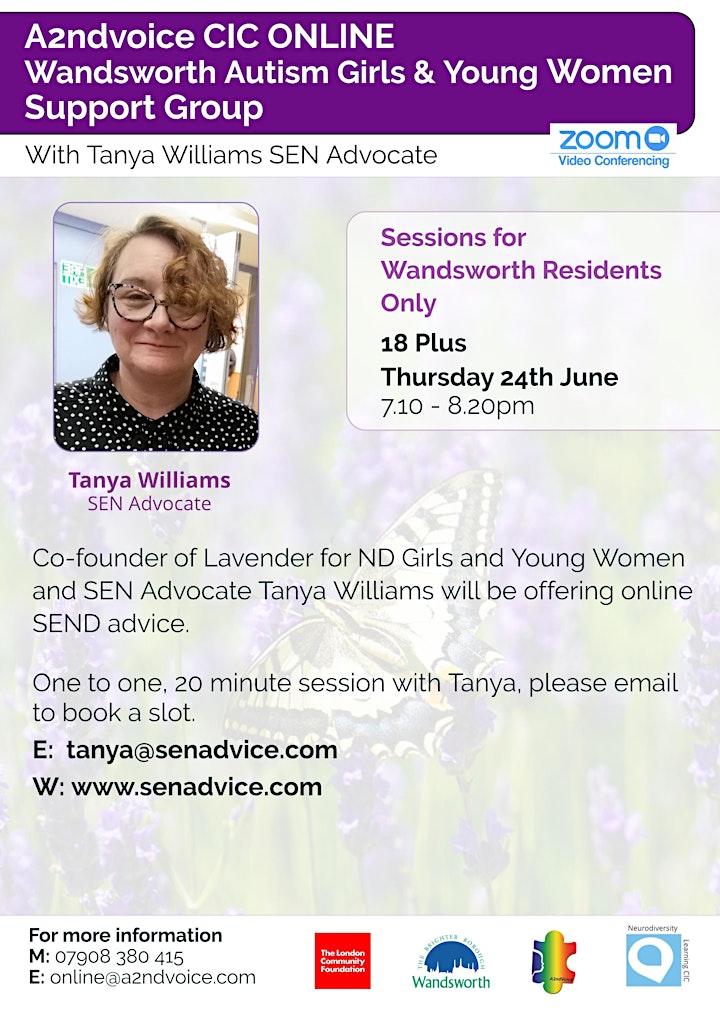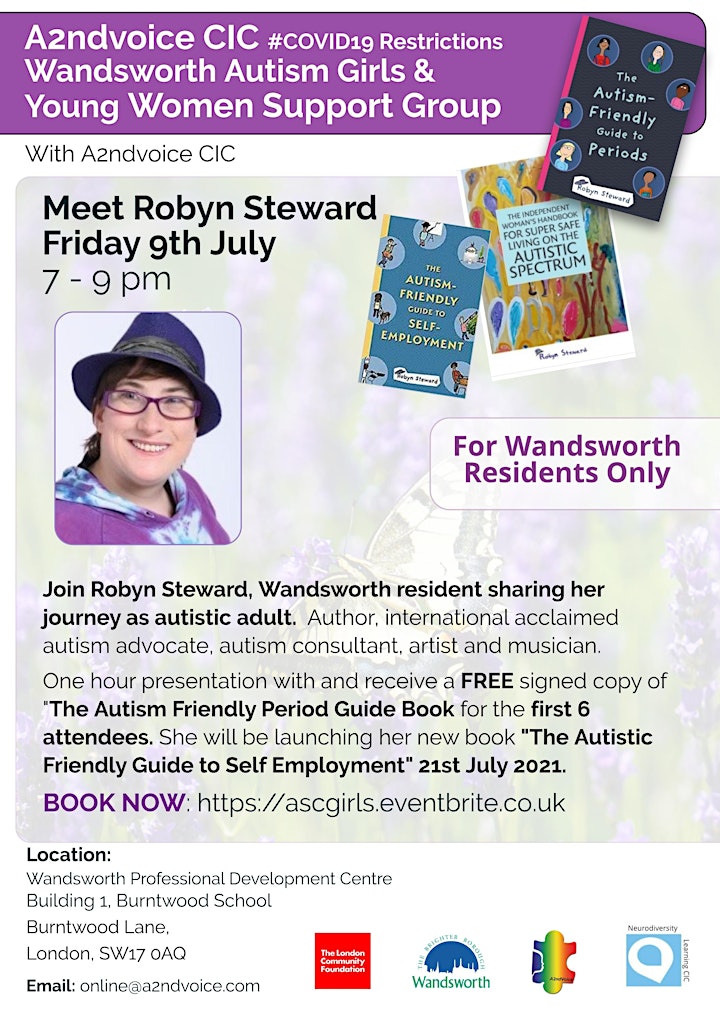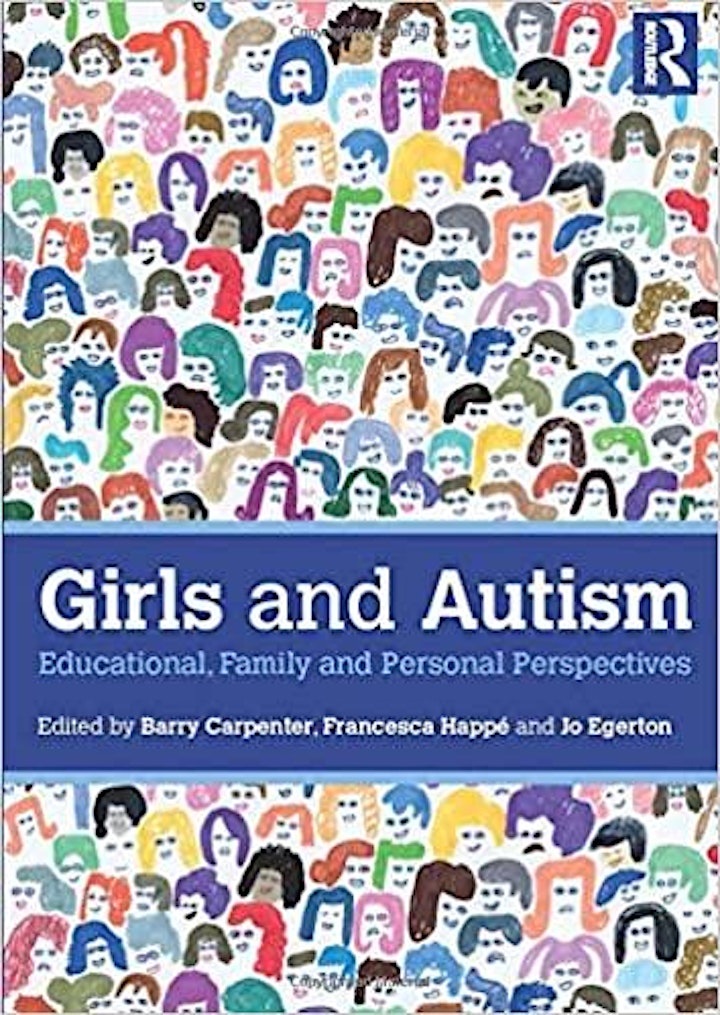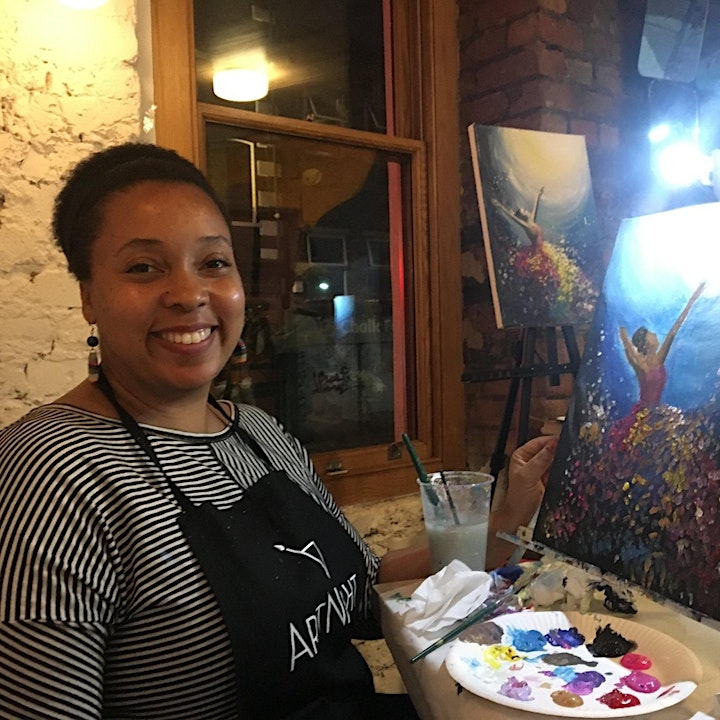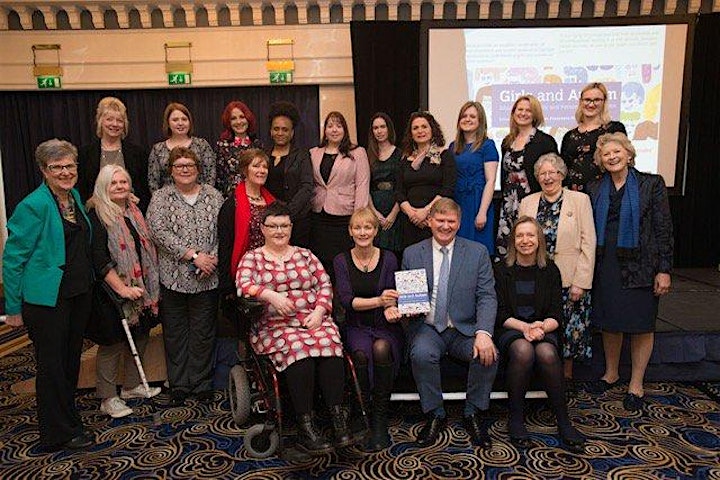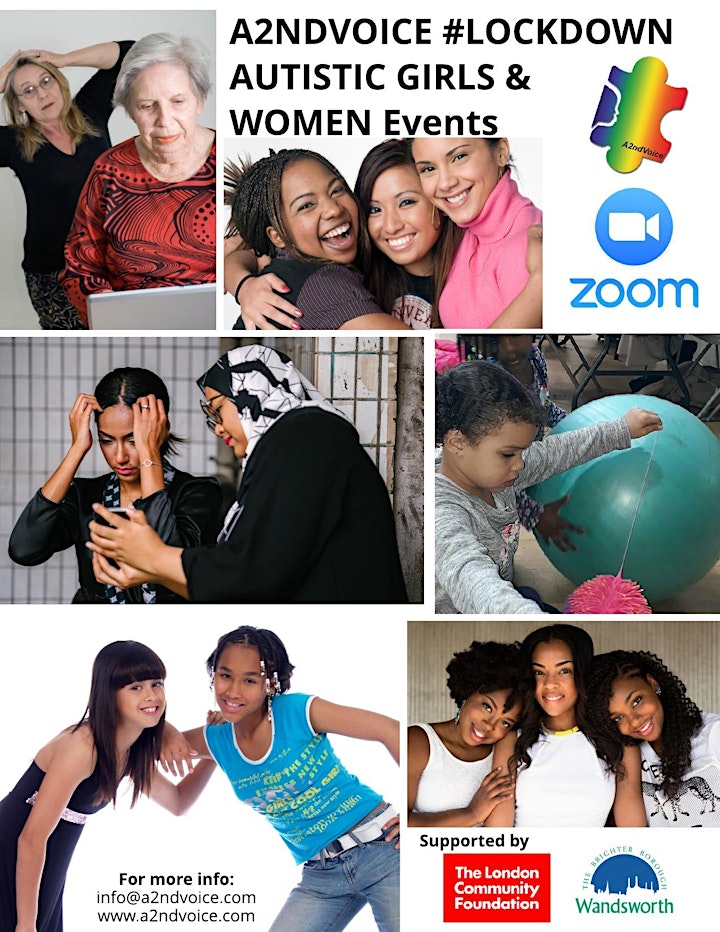 Organiser of Wandsworth Autism Girls & Young Women Support Group
A2ndvoice became CIC in August 2018.  We began as a voluntary group in May 2012. 
The group was formed to help other parents/carers and also professionals meet together to bridge the gap in helping those on the Autistic Spectrum and other related conditions. The group also welcomes others with special needs as many of the parents children/adults have dual conditions such as Cerebral Palsy, OCD, Hearing Impairment and other conditions. 
We run workshops with guest speakers that specialise in caring and working with those on the Autistic Spectrum. There are many challenges that we face from day to day and not knowing what to do.
Our aim is to run workshops that will cater for families in making the right choices or seeking for support and caring for their child, teenager, young person to adults.
Workshops focus on puberty and sexuality, challenging behaviour, inappropriate sexualised behaviour, sleeping issues, street safety and social media influences, Girls and Women on the Spectrum - hosted by Autistic Women and targetting the BAME Communities and Faith Groups.

We signpost and also attend other social groups, workshops and forums across London in making a difference within the autistic and special needs community as not everyone is getting the right message out to the relevant sources.
Best way in bridging the gap amongst the community is breaking the barriers and taboos. Signposting and sharing information.