Description
Following on from last year's highly successful day, a second 'Come and Try' for the over 50s is taking place at Wodson Park Sports and Leisure Centre, Ware on Friday 30 September from 10am, with activities finishing at 3pm.
This is a great opportunity to sample a range of gentle activities, from familiar activities like Pilates, indoor bowls and football to new sports like pickleball and Nordic walking. Exercise to music, walking netball, square dancing, table tennis and, tai chi are also popular choices.

There will be friendly coaches on hand to ensure you are doing things right. You can drop in for any part of the day or stay for the whole event.  A subsidised healthy lunch will also be available, with free tea and coffee available all day.
Provisional timetable for the day
Please email forever.active50.org.uk beforehand and advise of which classs (or classes) you would like to attend. You can, of course, attend as many as you would like. Registration is from 9.30am -please register in good time for your preferred class.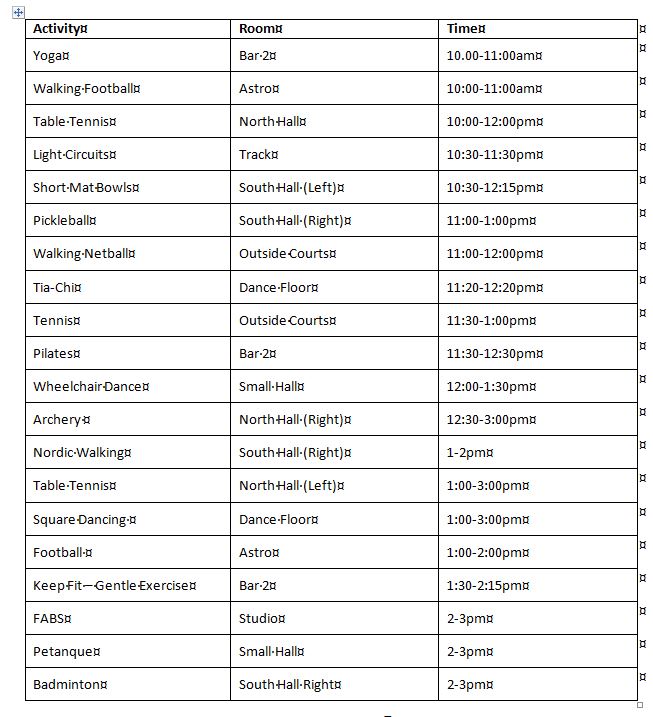 Health benefits
Staying active is good for people of all ages and that includes the over 50s.  It can help you reduce your risk of major illnesses, improve your strength and mobility and boost your social life and sense of well-being.