Description
Introduction
Join like-minded industry professionals for a new breakfast seminar and networking event in the Washington DC region. In this session, we welcome Manny Straehle from Assessment, Education & Research Experts (AERE), Jamie Saldutti from the National Board of Medical Examiners (NBME) and Ibidun Layi-Ojo from Prometric to share their insights into advancements in Item Banking and Assessment.
Further Detail
Welcome to the Surpass Community, the fastest growing community of innovators, experts and assessment specialists in the USA. This is an industry-focused event designed to provide assessment community professionals with an insight into the latest thinking in Item Banking and Assessments for certification, licensure and training examinations.
We are delighted to welcome Manny Straehle, Jamie Saldutti and Ibi Layi-Ojo as guest speakers at our November event in Washington, D.C. Ibi recently spoke at the 2018 Surpass Conference and will be sharing a summary of those presentations. Manny will be providing an insight into using technology for psychometrics, and Jamie will be discussing how NBME have been using Surpass to enhance their approach to item authoring and test development.
Guest Speakers:

Manny Straehle, President and Founder - Assessment, Education and Research Experts (AERE)

Manny is a consulting assessment, educational and research expert with a wide range of experience, working with licensure and certification organizations. He has over 25 years of experience in the assessment industry.
Over the past 15 years, Manny has taught various courses at the undergraduate and graduate level at Penn State University, Saint Joseph's University, Johns Hopkins University, University of Southern California, and George Washington University. He is also the founder and president of the Applied Life Learning Institute (ALL-I) where he offers free monthly webinars on education and assessment topics. He has published two books, several articles, and has presented at numerous conferences. Manny has also delivered presentations related to the value of credentials to help legislative aides in the US Congress to draft bills.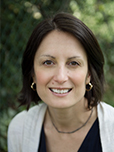 Jamie Saldutti, Infrastructure Director - National Board of Medical Examiners (NBME)

Jamie is an Infrastructure Director in the Professional Services division of the National Board of Medical Examiners (NBME). She has been with NBME for over 10 years in various project management and business process improvement roles, and has earned the Project Management Professional (PMP) and Certified Scrum Product Owner (CSPO) certifications. She has led the implementation of several 3rd party enterprise software solutions at NBME including Liferay Portal, Broadleaf eCommerce, and JReport for score reporting.
Saldutti is a member of NBME's Agile Steering Committee which is leading the adoption of Agile Scrum for the development of NBME's proprietary applications. She is currently responsible for the project program at NBME that includes the implementation of Surpass to replace several NBME legacy systems used for authoring, editing and reviewing test items.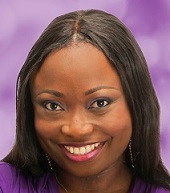 Ibidun Layi-Ojo, Team Lead, Test Development Solutions - Prometric
Ibi is an assessment, psychometric and research expert with nearly 10 years of test development experience working with licensure and certification organizations.
As Prometric's Test Development Team Lead, Ibi oversees Surpass implementation projects and feature developments while leading a team of test developers to create high-performance content for Prometric client partners. She champions the use of best-practice methodologies in the creation of technology-based assessment tools for reliable, secure, and legally-defensible exams that properly validate candidate knowledge. Ibi holds a Master's degree in Industrial and Organizational Psychology from the University of Baltimore.