A celebration to bless the apple trees of the new orchard planted in honour of the transfer of Skidbrook Cyder to Cabourne Parva.
About this event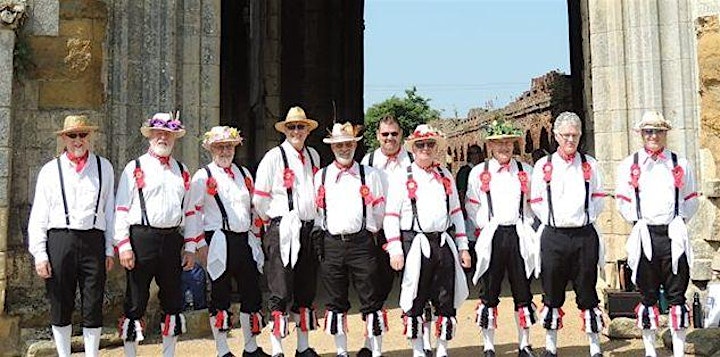 Do not go to Skidbrooke. Do not go to Cabourne or follow your sat nav to the postcode it usually takes you to the wrong place. Go to Cabourne Parva on the A1173. See the navigation instructions on the Grimsby morris website.
The event activities will be provided by Grimsby Morris with food and drinks provided by Peter and Jayne Kirke and family.
Although a free event, Please book tickets to help plan for numbers.
There will be bar and the usual Cyder offering as well as delicious food available at reasonable prices.
Quoting from the Grimsby Morris Website.... https://www.grimsbymorris.org.uk/
Having had to cancel the 2021 Waes-hal we're really looking forward to this one but there are major changes this year. Guy and Kate Williams have been making Cyder at Skidbrooke since 2004 and have been hosting the Lincolnshire waes-hal almost as long. Sadly they have now decided to hang up their cider making hats.
The good news is that the Skidbrooke Cyder will live on as Guy has passed the baton on to Peter and Jayne Kirke at Cabourne Parva. They will continue to use the name Skidbrooke Cyder and to follow Guy's recipes. The additional good news is that they have also agreed to host the 2022 waes-hal! The squire and bagman visited Peter and Jayne and can confirm that the site is ideal for our waes-haling.
Skidbrooke Cyder, real ale and soft drinks will be available from the bar. Jayne is going to provide food for all comers in the form of roast pork buns and jacket potatoes ( or vegetarian option ) at a very reasonable price. If you want to partake of food you will need to buy a ticket in advance so that Jayne knows how many to cook for. This is the only cost to the event. More details of how to get your food ticket will follow soon.
The program for the day will be similar to previous years, subject to change on the day due to weather or acts of deity, something along these lines:-
Outside (weather permitting)
Arrival, mingling and drinks ( 10.30 am - 11.00 am ).
Welcome.
Song "The Apple Tree Wassail".
Dance display by Grimsby Morris (and maybe Herring Gals as well).
Story.
Lighting the Fire.
Blessing the Trees and The Wassail Verse.
Food Break (about 1.00 pm).
In the Barn
Performance of the Alkborough Plough Jags' Play.
Dance display by Grimsby Morris (and maybe Herring Gals as well).
Songs and Music.
Time to go home.
We want to make this a good one to make up for last year and to get off to a good start at Cabourne Parva so come along and have a great time.
Waes-hal!