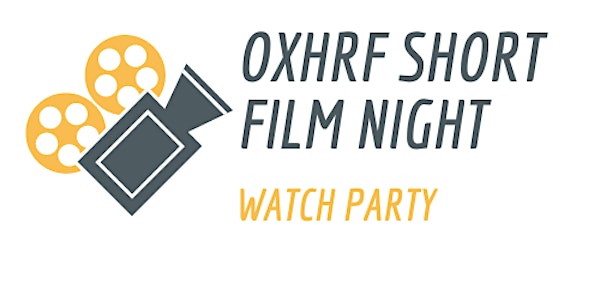 Watch Party - Short films challenging you to think about human rights
Join us for the Oxford Human Rights Short Film Night
About this event
Join us for the Oxford Human Rights Short Film Night that showcases some of the most dynamic and thought-provoking animations, shorts and documentaries that explore the theme of disruption.
The films take us from a housing estate in Belfast, to the war-scarred architecture of urban Lebanon and the poorest neighbourhoods of Havana that resonate with the sound of the Cuban Rumba.
Examining the impacts of conflict, loss, gender disparity, indigenous rights and class identity, the films focus on those disrupting the status quo through music and protest, and on those whose lives have been disrupted and profoundly changed.
You will have an opportunity to share comments and reflections after each film.
The films being screened are:
Grab my Hand: a Letter to my Dad : A personal story of grief, those we look up to, and how the interactions we may deem insignificant can play a huge part in how we live our lives. (5 mins, 2019, English, Camrus Johnson & Pedro Piccinini) Trailer
Welcome to a Bright White Limbo: Combining poetical narration and dance performance, this visually arresting and visceral film dives into the mind and creative process of Oona Doherty's award-winning dance show 'Hope Hunt.' Shot on the streets of a housing estate in Belfast, Oona explores gender expression, class identity and a sense of place, through movement. (11 mins, 2019, English, Cara Holmes). Trailer
Uproar : Deep in the poorest neighbourhood of Havana, you will find Rumba Morena; a band of nine drummers and singers performing with astounding passion and fervour. Whilst it is not unusual to hear Rumba drifting from back alleys in Havana, Rumba Morena is different - they are all women. Cuban Rumba is traditionally played by men only, and Rumba Morena breaks the mould. Uproar explores the complex intersection of religion, music and gender dynamics of Rumba Morena – and the roots influencing the male resistance to it. (20 mins, 2020, Spanish w/English subtitles, Mo Najati). Trailer
Lupita : In a country where indigenous people are increasingly displaced, their land stolen, where students disappear without trace following police arrest, and journalists are murdered at an alarming rate, a courageous new voice emerges. Lupita, a Tsostil Maya massacre survivor, at the forefront of a new movement of indigenous women. If anyone can change the conscience of Mexico, it is Lupita, confronting corrupt militares, mobilizing her pueblo's resistance, and cultivating a new generation of organized and vocal Maya activists. (21 mins, 2020, Spanish w/English subtitles, Monica Wise Robles). Trailer
Concrete Forms of Resistance : Filmed in Tripoli, Lebanon, Concrete Forms of Resistance is a documentary centred upon the city's abandoned 'Permanent International Fair', designed by Brazilian architect Oscar Niemeyer in the mid-1960s. Progress and crisis, labour and capital, material and memory, are reflected through a very intelligent rhyme between image and sound. The touching voice and words of Niemeyer as a call for life, and the beautiful camerawork as a weaving of ghosts in the present landscapes. (25 mins, 2019, Arabic, English, Portuguese, Nick Jordan). Trailer
These films have been curated for the festival by Angus Stanley and Ren Ren Bennett.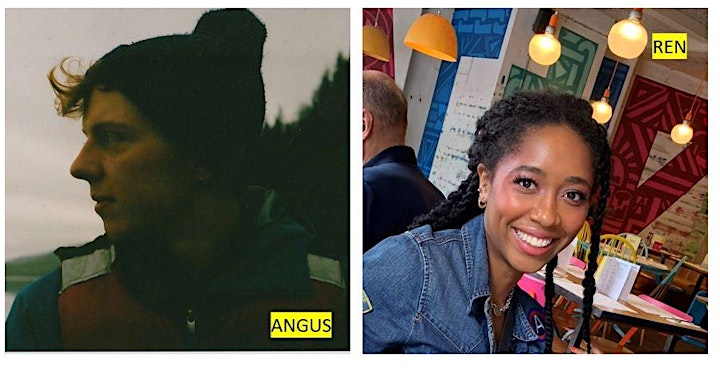 Team on screen for the night: Ren and Angus
Ren Bennett : I am a third year BA Film student at Brookes. I greatly appreciate the power that film has to represent and amplify the voices of marginalised people all over the world through both fiction and documentary. I want to use this platform to centre the voices of people who are not often listened to.
Angus Stanley : Year 1 MArchD student, specialising in Development and Emergency Practice. I completed my undergraduate studies at the Glasgow School of Art where I worked on a number of community projects focusing on community consultation, participation and youth work (see Planning Committee Folder for profile pic)
Event Notice: This screening will be presented via Zoom and will not be recorded.
Event organiser: This screening has been organised by the Oxford Human Rights Festival; Oxford Brookes Documentary Club; Planning Committee; Centre of Development and Emergency Practice (CENDEP) at Oxford Brookes University.
When you sign up: When registering with Eventbrite to book tickets please read Eventbrite's T&Cs and privacy policy carefully about whether or not to subscribe to any additional Eventbrite marketing, please be aware that they are an external company and their privacy policy will be different to the one of Oxford Brookes University.