Water abundant Scotland? - Risks and opportunities in the Hydro Nation

Monday, 23 March 2015 from 09:00 to 17:00 (GMT)
Event Details
NAME OF THE COURSE
Water abundant Scotland? Risks and opportunities in the Hydro Nation.
---
COURSE DETAILS
Date: Monday 23 March 2015
Start/end time: 09:00 – 17:00 (Lunch provided)
Venue: ECCI, High School Yards, Edinburgh, EH1 1LZ
---
COURSE INFORMATION
This Foundation Programme in water stewardship will help participants to understand how this innovative approach can support diverse water management and sustainability goals within the context of a low carbon economy. 
In its newly-published 2015 Global Risk Report, the World Economic Forum ranks water crises as the world's most critical societal risk. The same report lists failures of climate-change adaptation as the most severe environmental risk.  The rise in concerns about water has been a clear trend in recent years and this WEF report serves to emphasise the need for more responsible management of water resources as part of responses to climate change.
In this context, the Alliance for Water Stewardship (AWS) is stepping up its capacity building programme around the International Water Stewardship Standard, aiming to equip water management and sustainability professionals with the knowledge they need to implement or promote water stewardship. Together with Skills Development Scotland we have teamed up with AWS and Water International Witness to offer a one day Foundation Programme. 
Programme
09:00 – 09:30

Registration and Coffee

 

 

 

 

09:30 – 10:00

Welcome (ECCI) and Introductions (AWS)

 

Andy Kerr, Director of ECCI

10:00 – 10:15

Overview of Water and the Scottish Economy (Hydro Nation)

 

Jon Rathjen, Scottish Government

10:15 – 11:00

Introduction to Water Resource Management, principles and best practice. Participant exercise to identify risks in hypothetical catchment context

Nick Hepworth, Director, Water Witness International

 

 

 

Case studies from major water users in Scotland: risk exposure and opportunities

Discussions/Q&A on case studies

 

11:00 – 11:15

Case Study 1: Sustainable Land Management

Lucy Broadie, Regulatory Analyst Scottish Water 

 

 

 

11:15 – 11:30

Coffee Break

 

 

 

 

11:30 – 11:45

Case Study 2: Scottish Whisky Association Strategy

Morag Garden, Environment and Scientific Affairs Manager, Scottish Whisky Association

 

 

 

11:45 – 12:00

Case Study 3: Spey Catchment Initiative

Duncan Ferguson, Operations Manager, Spey Catchment Initiative

 

 

 

12:00 – 12:45

Introduction to water stewardship and the
AWS Standard

 

Adrian Sym, Executive Director, Alliance for Water Stewardship

 

 

 

12:45 – 13:30

Light Buffet Lunch

 

 

 

 

13:30 – 14:00

Using the AWS Standard

 

14:00 – 15:00

Using the AWS Standard: Group work on case studies

 

 

 

 

15:00 – 15:15

Coffee Break

 

 

 

 

15:15-16:00

Group reporting and discussion on case study work

 

16:00 – 16:30

General discussion on the day's work – summary of learning

 

16:30 – 17:00

Evaluation and end

 

 
Please note this programme could be subject to change
Skills Development Scotland and ECCI will deliver a coordinated series of low carbon skills and executive education events designed for middel and senior managers of 'high growth' Scottish SMEs but will also attract other attendees from relevant organisations.
These events will be designed to illuminate and inform SME leaders regarding the opportunities and threats posed by Scotland's progression to a low carbon economy. Selection, influence and qualitative re-skilling of SME leaders are essential to facilitate the full engagement of SME management and workforce within low carbon training and education.
Skills Development Scotland, Low Carbon Skills Funding is also available for Scottish businesses with up to 250 employees able to apply up to £12,500 towards employee training costs.
More information here:
https://www.ourskillsforce.co.uk/funding-for-skills/low-carbon-skills-fund/
---
WHO IS THE COURSE FOR?
The course is relevant to a broad audience with a professional interest in understanding and promoting collaboration in the management of water risks. This course is particularly aimed at sustainability professionals, major water users, the water and wastewater industry, regulators and water policy makers and representatives from major water users from the private sector (including SMEs). This would include, Flood Risk Managers, Sustainability Consultants, Distillers and Brewers, Supermarkets, Water Regulators, Banking, Insurers, Water Authorities, Hospitality (Hoteliers), Food and Drink, Energy providers, Academia, Government, or those who want to explore how water stewardship can help establish green business credentials as a responsible water user.
---
EDUCATIONAL AIMS OF THE PROGRAMME
At the completion of this one-day Foundation Programme, the candidate should possess:
             

A basic awareness of the risks associated with water and the opportunities available to manage these

             

An understanding how water stewardship can contribute to their organisation's goals

             

A thorough overview of available tools to support the application of water stewardship

             

An understanding on how to engage with the AWS Standard, and

             

A basic knowledge of the requirements of each of the six implementation steps of AWS Standard
---
TRANSFERABLE SKILLS
Develop information search strategies and effective and efficient use of available resources.

Ability to participate in group discussion and address contemporary issues in water resource management
---
WHAT DO PARTICIPANTS GET AT THE END OF THE COURSE?
Edinburgh Centre for Carbon Innovation completion certificate for Foundation Programme posted separately.

Completion of a course for professional revalidation/curriculum vitae.
---
FEES
This event is free to attend.   
---
FURTHER TRAINING OPPORTUNITIES IN WATER STEWARDSHIP
Following this one-day introductory programme, AWS will present Advanced Training in the AWS Standard, also a one-day programme at ECCI, on March 24th. Advanced Training in the AWS Standard is aimed at developing capabilities beyond the level achieved in the Foundation course by using a case study approach for more intensive work with the Standard. Completion of Foundations of Water Stewardship is a prerequisite for participation in Advanced Training in the AWS Standard. By completing Advanced Training in the AWS Standard participants will
-       Understand how water stewardship and the AWS Standard fit in the broader context of water resource management
-       Have a thorough theoretical understanding on how to implement the six steps of the Standard  
-       Understand complexities and potential ambiguities involved in practical implementation of the Standard in a range of contexts
-       Appreciate the range of stakeholder perspectives that can influence water stewardship projects
-       Where relevant, achieve a level of competence in using the Standard that would allow them to progress to a Specialist training program (consultant, auditor, trainer)
Advanced Training in the AWS Standard is a case study based programme that utilises role play around the kinds of group negotiation that can be expected when implementing the AWS Standard. The programme is aimed at professionals directly involved in the implementation of the AWS Standard and specialist service providers seeking AWS accreditation.
Registration for this program can be made at info@allianceforwaterstewardship.org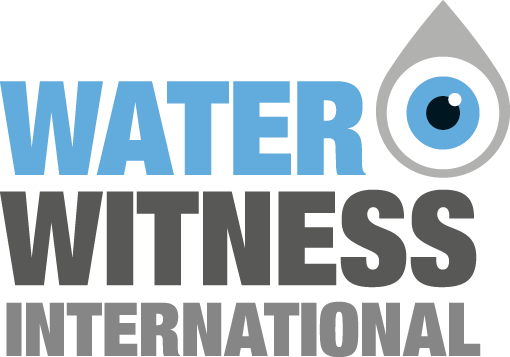 When & Where

Edinburgh Centre for Carbon Innovation
High School Yards
EH1 1LZ Edinburgh
United Kingdom


Monday, 23 March 2015 from 09:00 to 17:00 (GMT)
Add to my calendar
Organiser
Edinburgh Centre for Carbon Innovation & Scottish Development International
Scotland Hong Kong Carbon Innovation Centre
Opened in July 2015, the SHKCIC acts as a low carbon innovation hub for Scottish enterprises, building upon the successful model established by Scotland's leading low carbon innovation hub in Edinburgh, ECCI. The Centre was established with leading partners SDI, Napier University, BRE Scotland and the University of Edinburgh
ECCI is a hub for the knowledge, innovation and skills required to create a low carbon economy. Located in Edinburgh, Scotland's political centre and capital city, and building upon the best ideas from around the world, the ECCI provides the place and space for 'low carbon leaders' and networks from business, finance and the public sector to work together to deliver a low carbon future.
www.edinburghcentre.org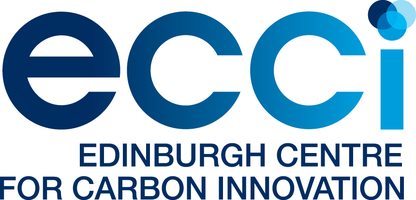 Water abundant Scotland? - Risks and opportunities in the Hydro Nation