About this Event
The Environment Agency is seeking everyone's views on the challenges our waters face and the choices we all need to make to improve and protect this precious resource. The responses to this consultation will help shape the future approach to the management of the water environment. Information collected will be used to update the existing river basin management plans in 2021.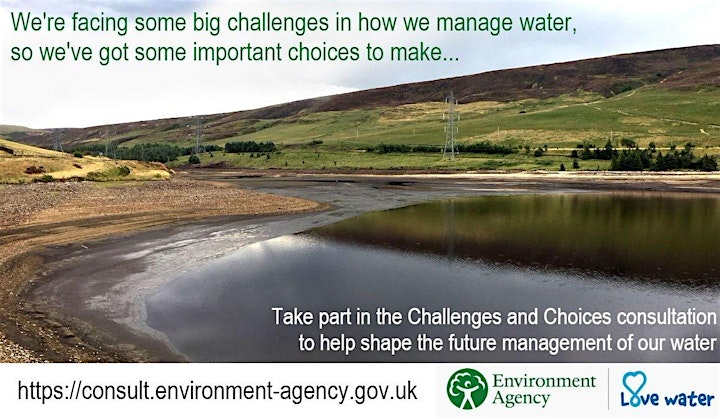 North Devon Catchment Partnership is holding this one-day event to discuss and gather views from all those living and working with the water environment in North Devon. It will be an opportunity to share views, concerns and potential solutions to the challenges facing the water environment of north Devon – the rivers Taw, Torridge, North Devon streams and estuaries.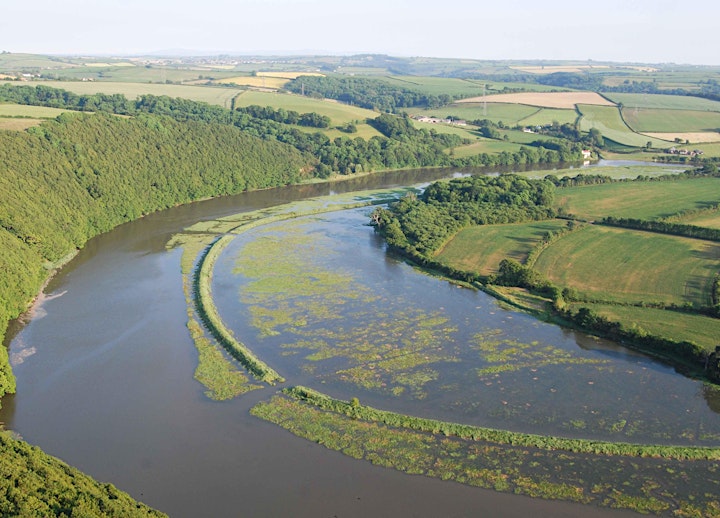 The Challenges and Choices consultation seeks views on:
 the challenges that threaten the water environment
 how we can work together to manage our waters
 who should pay
We would also like your views on how rivers interact with the surrounding landscape, our seas and oceans and the challenges we face.

The consultation will address the biggest challenges facing the water environment and in groups will cover the following topics:
Climate and water environment
Biodiversity
Water levels and flows
Chemicals
Invasive Non-native Species
Physical modifications
Plastics
Agricultural / rural pollution
Towns, cities, transport
Water industry wastewater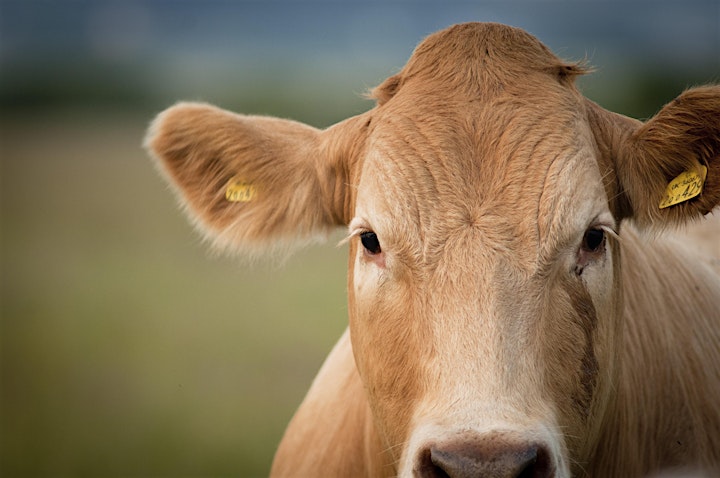 DRAFT AGENDA
09:30 - 10:00 Arrival and refreshments
10:00 - 10:30 Keynote speakers: Harry Barton, CEO, Devon Wildlife Trust . Brett Grosvenor, Catchment Co-ordinator North Devon . Environment Agency
10:30 - 11:00 Existing projects underway in North Devon
11:00 - 11:15 Break
11:15 – 12:00 Group 1: Four topic groups
12:00 - 12:45 Group 2: Four topic groups
12:45 – 13:15 Feedback plenary
13:15 – 14:00 Lunch (provided)
14:00 – 15:00 Group 3: Four topic groups
15:00 – 15:30 Feedback plenary and big questions
15:30 – 16:00 Discussion and close
We look forward to meeting you at the event on 4th.
Please book early as numbers are limited.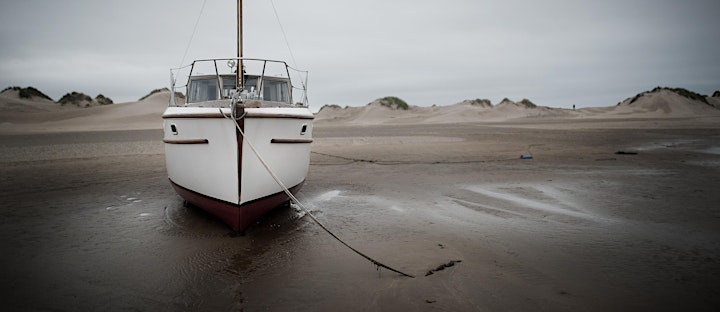 The North Devon Catchment Partnership consists of the following bodies:
Devon Wildlife Trust (lead partner), the North Devon UNESCO World Biosphere Reserve, the Environment Agency, Westcountry Rivers Trust, the North Devon Coast AONB and Natural England.