Aquatic football is coming home...
About this event
Water polo is a competitive sport consisting of two teams of seven players. Many early participants in the game were members of the Arlington. We know this because we have a deep history with the sport, our first Bathsmaster, William Wilson, is credited with inventing the game. He drew up the rules to what was then known as 'Aquatic Football' during his time working at the baths. There's not many places to see a live match these days, but as the home of waterpolo, we're very pleased to host a match with teams from the Western Baths and Glasgow University.
COVID Safety
We take the safety of our visitors, volunteers and staff very seriously. COVID safety measures are in place including visitors to wear face coverings when inside the building (unless exempt), asking all visitors to register on the NHS app (or on paper) for TEST and TRACE, additional cleaning measures, social distancing and hand sanitizers.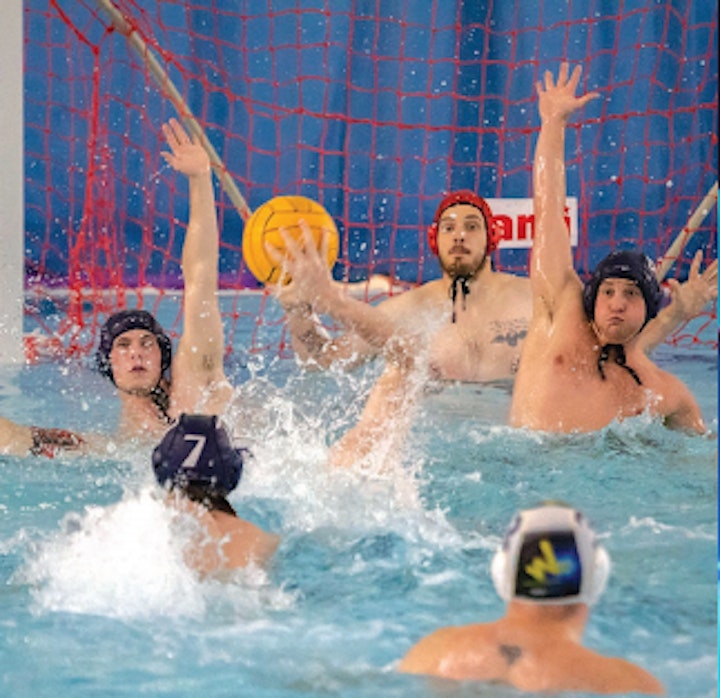 Organiser of Water Polo Exhibition Match
The Arlington Baths Club is an historic Victorian bathing complex, owned and run by members for members on a not-for-profit basis. Founded in 1870, this community club is the oldest of its kind in the world.
Our 'A' listed building is home to a 21 metre sky-lit swimming pool with trapezes and travelling rings, a unique and beautiful Turkish suite, saunas, a steam room, free-standing slipper baths and hot tubs, a gymnasium in an airy Victorian loft, a spacious and elegant old Reading Room and a members' lounge. Every member of the club has a personal peg for their swimming costume so they can pop in any time for a swim. Costumes are then cleaned and dried, ready for their next visit.
 We're a community with rich memories. Many members joined as children to swim with their parents; they're now bringing their own children to the Baths. From learning to swim, to swinging across the pool on the rings, to relaxing in the warmth under the star-studded dome of the Turkish suite, the Arlington Baths is a special place with a colourful history and strong sense of community and heritage.