Location
Arup - In Person and Virtual
80 Charlotte Street
London
W1T 4QS
United Kingdom
Water, Public Health and Wellbeing
About this event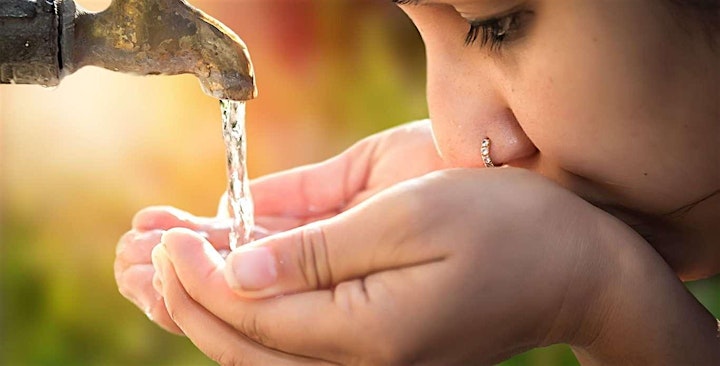 After two years of virtual events we are delighted to host our second In person and virtual Wet Networks.
We all know that proper water and sanitation is essential to public health. However, in addition, there are benefits from proximity to water with many positive measures of physical and mental wellbeing, from its restorative psychological effects to better a place to meet socially.
Now in its fifteenth year, Wet Networks showcases new ideas and technology to help transform the way we manage water.  Join us on 19 July 2022 at our next Wet Networks event, in person at Arup, London or virtually.  The theme will be Water, Public Health and Wellbeing.  Hear from our keynote presenter, Patricia O'Hayer, Global Head Communications & Government Affairs at Reckitt about current and future water scarcity impacts on public health.
5.00 pm – 8.00 pm with refreshments
Arup, 80 Charlotte Street, London, W1T 4QS
Arup and WRc are proud to stage the Wet Networks series of event, supporting new collaborations to enable a broader innovation ecosystem. For more information on Wet Networks, please contact Joanna Britton (joanna.britton@arup.com) or to catch up with previous Wet Networks conversations at LINK.
Agenda
5:00 pm Introduction to Wet Networks
5:05 pm Chair's Introduction
5:15 pm Keynote speech
5:30 pm Innovation Presentations
6:30 pm Chair's close
6.30 pm Refreshment's
8:00 pm Event close
Keynote Speaker
Patty O'Hayer from Reckitt
Global Head of Corporate Affairs, Government Relations and Strategic Partnerships
Patty O'Hayer is a Communications and Public Affairs professional with over 20 years' experience in change, policy and partnerships with UN organisations. She is an international politics graduate from the George Washington University, and has been Reckitt's Global Head of Corporate Affairs, Government Relations and Strategic Partnerships since 2013.
Prior to this, she worked as Director Communications and Campaigns at Plan International, and as Vice-President, Global Communications, for Unilever. She has also implemented issues and crisis management systems in major companies such as Tetra Pak, Baxter and Dow Corning.
Patty is a member of the Strategic Advisory Group to the WHO Foundation, is a Trustee and Board Member at Seed Global Health and sits on the Health Innovation Exchange Advisory Board.
Innovation Presenters
Dr Austen Buck from WRc
Principal Consultant in Microbiology
Austen has been a Principal Consultant in Microbiology at WRc since May 2022. Prior to this he has held numerous positions in the water sector since 2008, working as an Analyst and Quality Auditor for a laboratory provider, as a Research Officer and Lecturer at an academic institute, as a Water Supply Risk Management Specialist with a water supplier, and as a Senior Consultant with a global engineering consultancy. He is an expert in Water Safety Planning within the water sector which he has developed through his role with water suppliers and delivers guest lectures on water safety planning at bachelor and masters level.
Professor Rachel McKendry from UCL
Professor of Biomedical Nanoscience
Professor Rachel McKendry is Professor of Biomedical Nanoscience and holds a joint position between the London Centre for Nanotechnology and Division of Medicine, University College London. She is Director of the £11M i-sense EPSRC IRC, a large interdisciplinary research collaboration in Early Warning Sensing Systems for Infectious Diseases. Her research lies at the cutting edge of nanotechnology, telecommunication, big data, infectious diseases and public health.
Ryo Yamada from WOTA
Co-founder and Director
Ryo Yamada is co-founder and director at WOTA Corporation (2015-), overseeing product engineering for product- WOSH and WOTA BOX. Previously launch team member for SUSANOO, a social startup accelerator program at ETIC. Completed Masters' degree at The University of Tokyo, Graduate School of Frontier Sciences, Graduate Program in Sustainability Science. Specializes in water reuse technology /policy, product development, and procurement
Stephen Phillips from JENGU
Associate
Stephen is an Associate Product Designer. He joined Arup in 2008 and has over 25 years of experience as a practicing Industrial Designer across a wide range of product categories and scales. Stephen has in depth experience of people and planet centred design, prototyping, materials and making. He authored a publication 'The Industrial Resolution', the result of research into closed loop product design, manufacturing and re-use. Since 2018, he worked on Arup's project to reduce the disease cycle in emergency relief situations working in collaboration with the British Red Cross and the London School of Medicine and Tropical Hygiene. It led co-design of an effective and equitable handwashing unit for use in fragile contexts.