Description
An introduction course about glazing with watercolour.
When I started using watercolors I got very frustrated. Nothing came out the way I expected. I thought that it was a difficult technique, and didn't give it a try again for 15 years! By that time though, I was lucky that a friend decided to teach me a few tricks, that would make things easier. I was immediately fascinated by it.
In this course I am going to pass on this invaluable advice and more that I have gathered in my 15 years of practice in this wonderful medium. We will talk about the proper materials and paper, as well as tricks and techniques.

One of the special characteristics of watercolour paint is transparency. We will learn about using glazing techniques to create rich vibrant colours.

This workshop is for beginners.

____
Materials
Students need to bring:
A small set of watercolours (8-12 colors) (Daniel Smith, Schmicke, Horadam, Senelier, Windsor and Newton, White nights, Maiello)

2 medium-size brushes (at least one Da Vinci squirrel brush)

a small hairdryer

2 cups for water

a cloth to clean the brushes.
Paper will be provided.

_____
Taught by Omar Jaramillo:
Omar was born in 1971 in Guayaquil, Ecuador.
He completed his architecture studies between Ecuador and Germany. His work as a landscape architect brought him to spend long periods in Italy, the Emirates and Oman. During his travels, he kept track of the journey through drawing and watercolor. In 2009 he became a correspondent member of the 'Urban Sketchers'.
In 2012 he was invited for a two month Artist-in-Residence project at the Opera House in Hannover, documenting the making of a ballet performance with his sketches. The project ended with an exhibition at the Opera House. Invitations to teach workshops in Barcelona , Tanzania and Malaga followed.
His work has been exhibited in Ecuador, Italy, USA, UAE, Canada and Germany. His drawings have been published by books, newspapers and magazines around the world.
Omar currently lives and works in Berlin. He is a founder and manager of the Urban Sketchers Germany chapter.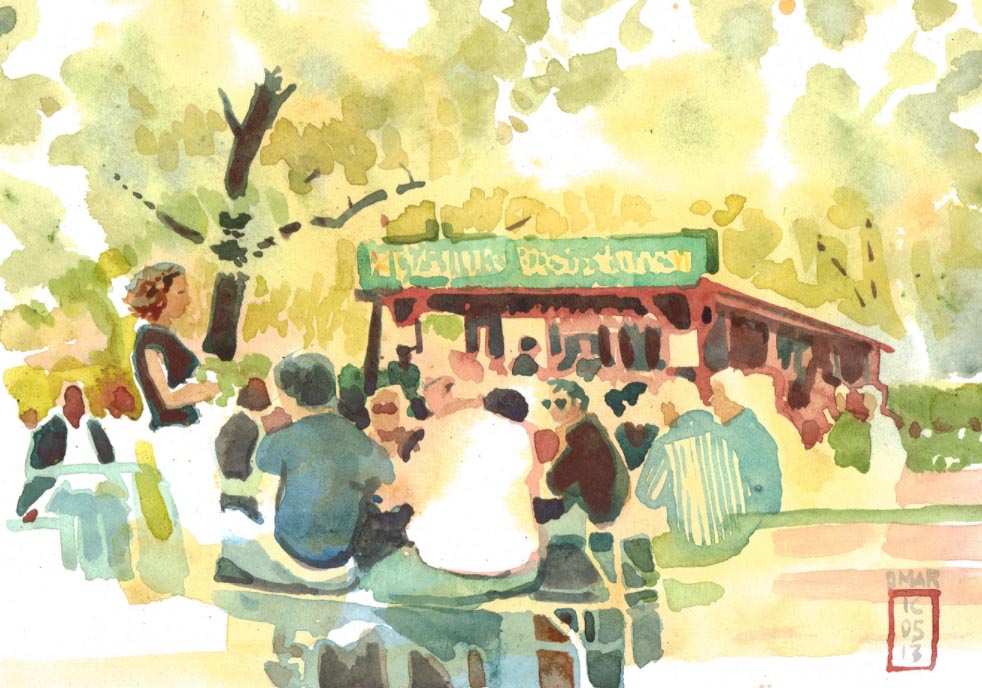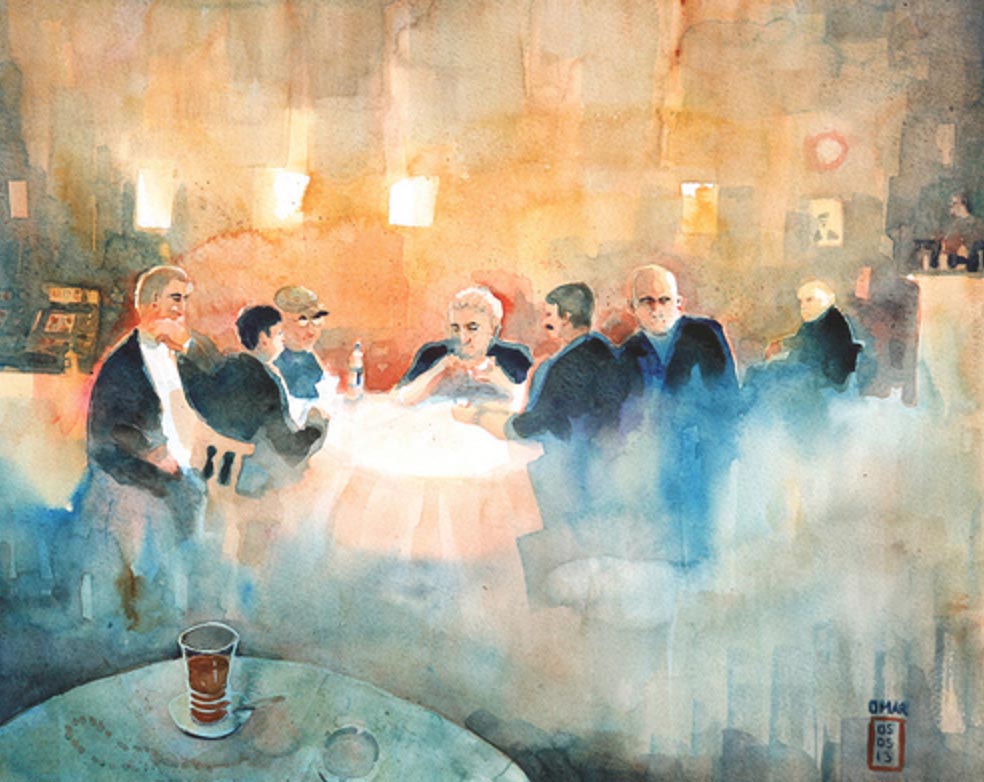 Cancellation policy:
Full refund of payment for a class will be given for cancellations only if the spot can be filled by another student. Please be considerate. We reserve the right to cancel a class in unusual circumstances or if minimum attendance numbers are not met. In this situation, of course, a full refund will be given.