An Italian watercolour adventure for lovers of all things Italian who want to immerse themselves into painting those stunning Italian scenes
About this event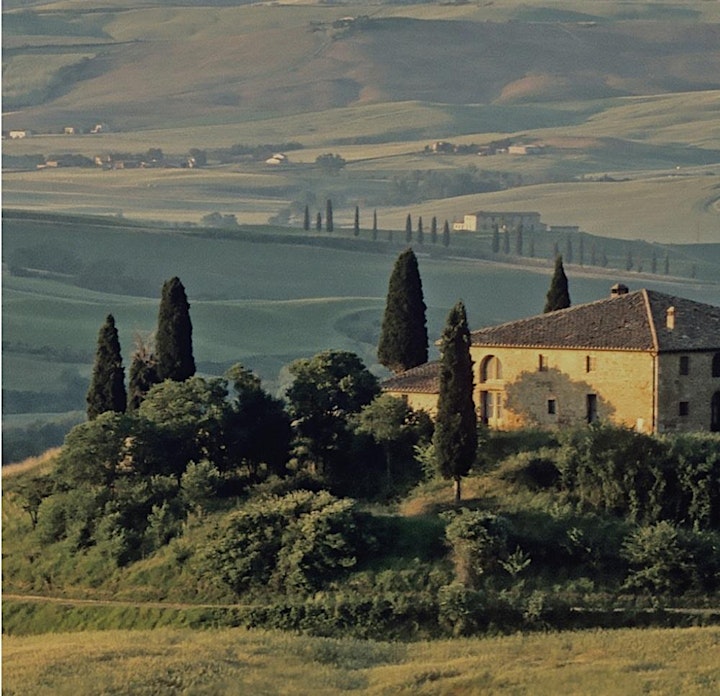 Join Painting Holiday Italy's instructor John Skelcher live in Italy, as he demonstrates fundamental techniques painting beautiful scenes from our painting holiday program in Italy. Perfect for anyone dreaming of Italy and needing to get motivated in their watercolour painting!
Whether you are a beginner, have lapsed from your easel over the years or want to push your skill level further, this course is suitable for lovers of all things Italian who want to immerse themselves in their passion for painting and enjoy light-hearted anecdotes about life as an artist in Italy along our artistic journey.
So, why not grab your brushes, paints and a glass of prosecco and let's capture some of those breath-taking Italian scenes.
This course is suitable for beginners and intermediate.
Supplies
• watercolour paint• watercolour paper 10"x14" or smaller• board larger than paper (to attach paper to)• pencil• masking tape• eraser• paper towel• 2 water containers• spray diffuser or small spray bottle• optional supplies to have available• scissors apron
Sign up is on individual workshop basis:
The Tutor
John Skelcher
For over 30 years I have given practical instruction in drawing and painting to thousands of students, of all ages who seek to improve their technical and practical expertise in art.
Currently, I am a plein-air instructor based in Italy for Painting Holiday Italy, teaching plein-air courses and on-line courses in all media. I have a Bachelor of Arts in Fine Art Painting and received a Postgraduate degree in Art and Design teaching, from the University of Central England. I also trained in painting in Florence as well as other European Academies, where I learnt the principles of academic painting.
Work: www.JohnSkelcher.com and www.PaintingHolidayItaly.com
When booking please ensure that your email/contact address is accurate as it will be used to send out details of how to join the class. If you do not receive these instructions prior to the event, please contact: EMAIL: info@paintingholidayitaly.com
Please note that your booking is non-refundable and non-transferable and we run all our events based on a minimum number of participants. If we have to cancel a class for unforeseeable reasons such as technical issues etc beyond our control, we will refund the course cost. We are not responsible for fees paid to Eventbrite. Please see their refund policy for fees applied at time of booking.
If the course you wish to attend is full or you cannot make the date, please let us know so that we can register your interest and let you know of opportunities planned for the future. You can contact us on: EMAIL: info@paintingholidayitaly.com or Tel: (+ 44) 0247- 6980868
We run painting classes and workshops , with different magnificent Italian scenes from our Painting Holiday Italy programme, so check our event page for more workshops.
If you'd like to purchase a Voucher for future courses for yourself or as a gift, you can do so via our website: www.paintingholidayitaly.com
TO AVOID DISAPPOINTMENT, ENSURE YOU HAVE COMPLETED YOUR BOOKING BY PRESSING THE ORANGE 'REGISTER' BUTTON. YOU WILL NEED TO SCROLL DOWN TO FILL IN THE FORM BEFORE THE BUTTON WILL TURN ORANGE.