Description
Waterkant: Northern Europes freshest Festival for
#inspiration #international #collaboration #humanetech #startups #digitaltransformation #networking

Visitors to this year's Waterkant Festival can expect to experience innovation at the next level!
An extraordinary mix of interactive workshops, 120 inspiring speakers and informal exchange, takes place right at the waterside of the MFG5 area in Kiel.

The festival, now in its 3rd year, is open to everyone to explore ideas that are changing the way we live and work, and check out the innovative products and technologies of the future.

#Waterkant18 takes place on the 14th & 15th of June, directly before the famous Kieler Woche, with international guests from Scandinavia, the baltics and the USA speeding over the water to be part of the event. The program is mostly in English.
The focus on both days is to establish dialogue, networks and cooperations between companies, startups, organisations and the general public.

The subjects are diverse – New Work , Startup culture, Womens' Entrepreneurship, Gaming, Mobility, Education, Green tech, Fintech, AI, Virtual Reality, Sustainability and more.

Selected live music, local food specialities and an exceptional entertainment program contribute towards the festival's unique laid-back atmosphere.

Have a look at #Waterkant17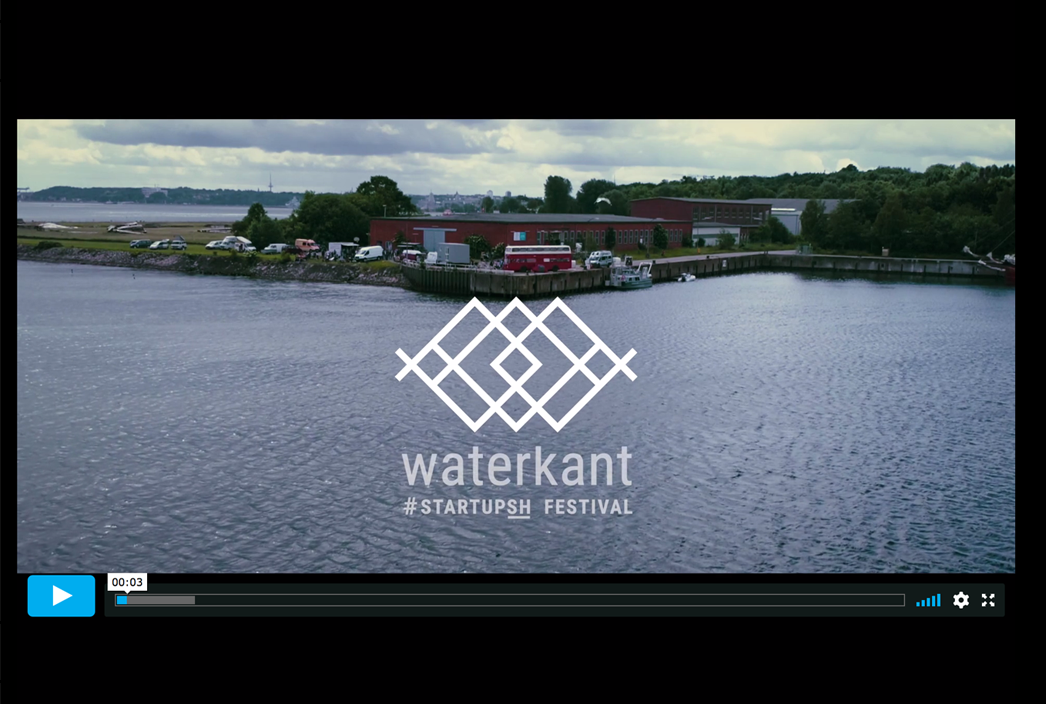 And we care about the environment so we are trying to organize this event as waste-free and eco-friendly as possible!

Waterkant festival is primarily funded by the Schleswig-Holstein Ministry of Economy, Labor, Transport and Technology, with additional support from local partners.

The organizer of the event is the independent Education Cluster opencampus.sh.