Event Information
Location
Sussex Yacht Club,
85/89 Brighton Road
Shoreham-by-Sea
BN43 6RF
United Kingdom
SYC are holding a taster day to celebrate and encourage women's activity on the water.
About this event
Sussex Yacht Club is holding a water festival event on 22nd May from 4:00 pm - 8.00 pm, with the aim of promoting our amazing river, sea and the many water activities available to our community. The Club will be providing information and offering taster sailing sessions, Stand up paddle boarding , Powerboating and outrigger canoes whilst Club members will be showcasing additional sports such as diving.
"Not only does the Club wish to provide information on various Water Sports, but we are keen to promote female participation. Only 25% of sailors nationally are women, which is also reflected in many sports nationwide. The Club's Water Sports event is being held at the same time as the international campaign to introduce women and girls across the globe to the sport of sailing."
All activities will be weather dependent, and numbers will be limited. Please ensure you have secured your ticket alternatively please contact the club on Monday to Friday 09:00 - 14:00 where the team will help you book.
To Book:
£10 ticket secures your place onto the event and you can book as many free activities as time will allow.
Sailing
Have you wanted to try sailing? We have taster sessions at our Women on Water Event aimed at encouraging women to try out sailing.
Sessions take place on the Sonar (keelboat) and last approx 30mins-45mins. You can choose either an all female or a mixed boat depending on what you are comfortable with.
Powerboats
Fancied a try on a powerboat but not had the time or opportunity? Powerboat taster sessions are available on an all female boat or mixed boat.
We have 2 powerboats available with either all-female or mixed crew.
Sessions are approx. 30mins-45mins.
Stand-up Paddleboarding
Join us for a taster of the fastest growing new watersport - Paddleboarding. Our experienced and fun team will guide you through a taster session on the River Adur from our very own pontoon. Whether you've tried it before or not we promise you'll love it, and will leave wanting more.
These sessions are tasters for one hour and are aimed at women.
Wetsuits advised and shoes mandatory. We look forward to welcoming you.
Outrigger Canoes
Want to try being part of an outrigger canoe team? The Shoreham Outrigger Canoe Club is thriving at Sussex Yacht Club and have so much to offer.
We have 30 minute taster sessions available.
Appropriate clothing must be worn and participants must be able to swim 50 metres.
Diving
Have you qualified abroad and thought you'd like to know more about UK diving? Would you just be interested in learning more? The water and the welcome will be warmer than you think! Come out on our dive boat and see from the surface how it works and have some fun at the same time.
Session lasts approx. 1 hour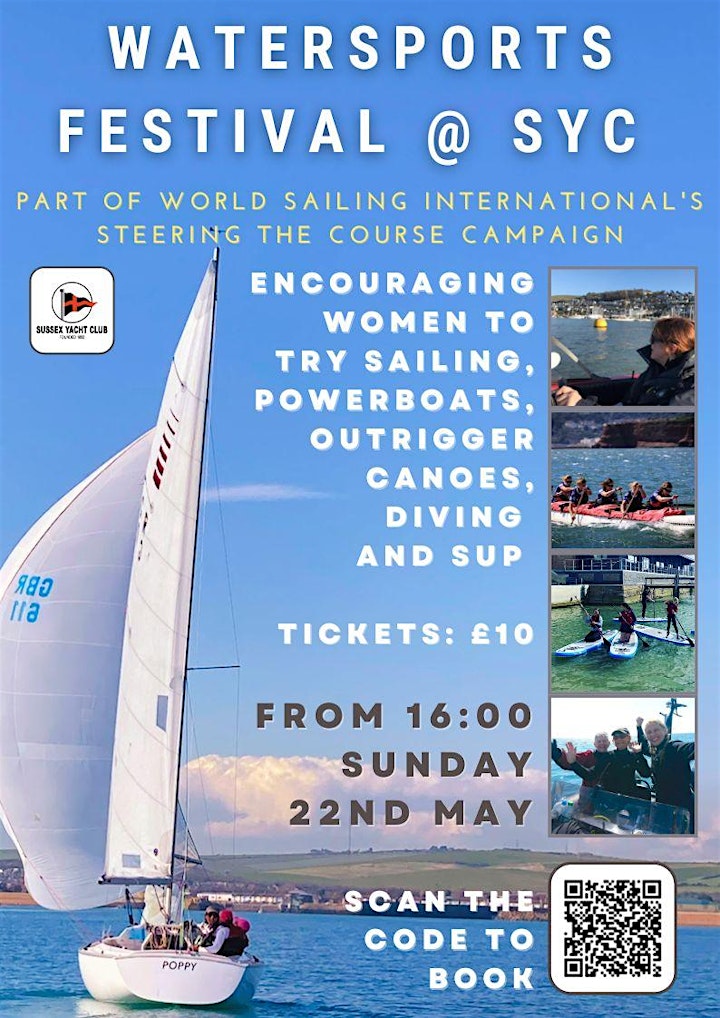 Date and time
Location
Sussex Yacht Club,
85/89 Brighton Road
Shoreham-by-Sea
BN43 6RF
United Kingdom