Waterstof of Niet(s)? Toekomst van Waterstof als Energiedrager en Brandstof

Thursday, 8 June 2017 from 08:45 to 16:30 (CEST)
Event Details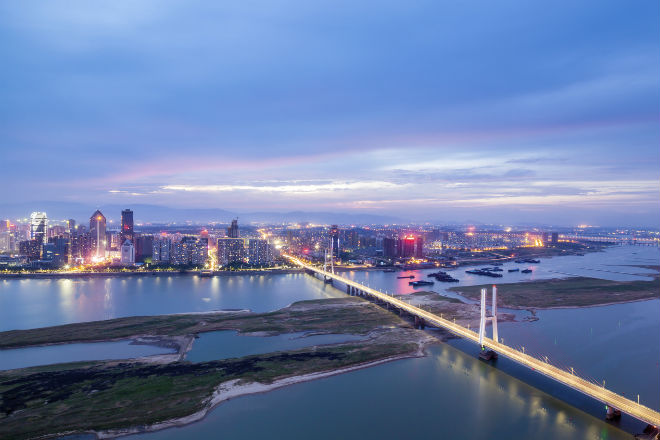 Geachte relatie,

De energiewereld in Nederland is dynamischer dan ooit. Waar het met de energievoorziening uiteindelijk naartoe gaat is nog onduidelijk. Wel dat het duurzamer moet. Loopt daarmee het aardgastijdperk zoals we dat tot nu toe in Nederland gekend hebben dan echt ten einde? Als het aan de Overheid ligt wel, namelijk in 2050. Op weg naar dit doel rijst dan wel de vraag wat er in de plaats van aardgas moet komen. Is dat duurzame warmte, all electric, biogas? Deze opties hebben echter ook hun restricties, zoals beschikbaarheid, energieverliezen, hoge investeringen en transport- en opslaguitdagingen. En wat is de impact van deze beperkingen op de haalbaarheid van het doel? Er is ook nog een andere optie: waterstof. Is dit een energiedrager en brandstof waar wij in de toekomst niet meer omheen kunnen?

In Nederland worden initiatieven ontwikkeld om de gasnetten te hergebruiken als mantelbuizen van kabels en dergelijke, echter in het Verenigd Koninkrijk wordt al serieus gekeken naar waterstof als vervanger voor aardgas:

• Het kan worden geproduceerd via stoomreforming van aardgas (i.c.m. CO2-opslag), via elektrolyse van elektriciteit uit wind en zonnepanelen of via directe omzetting van zonne-energie.
• Het gasnet ligt er al en de capaciteit voor waterstoftransport is voldoende.
• Korte termijn of seizoensopslag in de vorm van waterstof is nu al state-of-the-art.

Uiteraard zijn er ook nog legio uitdagingen voor de productie, opslag, transport en eindgebruik van waterstof. Is het gasnet wel geschikt voor transport ervan? Wat zijn de kosten in vergelijking met de alternatieven? Hoe concurreert waterstof eigenlijk met andere energiedragers (bijvoorbeeld in mobiliteit)? Waar zijn de grootste kansen voor waterstof? Kunnen we voldoende (duurzaam) waterstof maken of hebben we straks zelfs teveel waterstof? En veiligheid heeft natuurlijk ook aandacht nodig, over de gehele keten. Maar hoe was het vroeger ook al weer, toen er nog waterstof werd gedistribueerd (als belangrijkste bestanddeel van stadsgas)?

De uitdagingen rondom de introductie van waterstof op grotere schaal willen wij graag samen met u bespreken. Wij nodigen u daarom van harte uit om deel te nemen aan ons symposium. Dat kan door u te registreren via bovenstaande REGISTER button. Aan deelname zijn geen kosten verbonden.

---
 

Tijd

Programma Symposium 8 juni 2017

WATERSTOF OF NIET(S) - De Toekomst van Waterstof als Energiedrager en Brandstof

Mede mogelijk gemaakt door Energy Valley

08:45

Inloop met koffie en thee

09.10

Opening door de dagvoorzitter BEN OUDMAN, Country

Manager DNV GL Oil & Gas in Nederland

09:20

TON VAN WINGERDEN, DNV GL Oil & Gas: Waterstof, de lange belofte?


Al decennia lang is waterstof de grote belofte voor verduurzaming van de energievoorziening. Immers: in de woning is vervanging van aardgas door waterstof eenvoudig, alleen je volgende ketel moet geschikt zijn en er is een nieuwe gasmeter nodig. Waterstof is goedkoper dan alternatieve oplossingen. Waterstof is veilig. Waterstofnetwerken kunnen PV-stroom accommoderen, zodat we 's zomers energie binnenhalen die we 's winters gebruiken. De straat hoeft niet overhoop voor meer elektriciteitskabels of een warmtenet. En zo'n kanjer van een warmtepomp in huis is een stuk lastiger.

Is dat allemaal wel waar? Waarom is het dan nog niet gebeurd? Is er dan toch iets veranderd? Deze en andere existentiële vragen worden aangestipt in deze openingspresentatie.

09:50

PATRICK CNUBBEN, Energy Valley: 

Energy Valley en Waterstof.

10:00

ROBERT DENCHER, Nationaal Waterstof Platform: Met het

Nationaal Waterstof Platform op weg naar commerciële

levensvatbaarheid.

10:15

ROBBERT VAN DER PLUIJM, EnergyStock: HyStock, een stap richting grootschalige energieopslag.

Gasunie-dochters EnergyStock en New Energy willen bij Aardgasbuffer een pilotproject genaamd HyStock starten dat tot doel heeft om een power-to-hydrogen installatie te bouwen. Deze pilot installatie wordt uitgelegd voor een capaciteit van 1 MW en dat goed is voor 17kg waterstof per uur. Deze waterstof wordt opgeslagen in zogenaamde tube trailers waarmee het waterstof naar klanten kan worden vervoerd. De locatie is ideaal voor deze pilot aangezien het de mogelijkheid biedt om in de toekomst waterstof grootschalig op te slaan in daar speciaal voor gasopslag gemaakte zoutcavernes. Hiermee willen de Gasunie-dochters de markt voor groene waterstof verder ontwikkelen. De definitieve besluitvorming over de power-to-gas installatie valt deze zomer.

10:40

Koffie- en theepauze

11:00

ALICE ELLIOTT & EWALD BREUNESSE, Shell: Waterstof; potentieel veelzijdiger en efficiënter dan elektriciteit in de energieketen.

Van duurzame offshore Waterstof op olie- en gasplatforms uit Noordzeewind, transport via de bestaande offshore pijpleidingen en onshore-opslag in de havengebieden, tot eindgebruik in vele toepassingen, zoals mobiliteit en de seizoensbalancering van de vraag naar energie. Ewald Breunesse rapporteert over de World Energy Council studie over energieproductie op de Noordzee en Alice Elliott bespreekt de case voor Waterstof in de transportsector in Nederland.

11:30

ALBERT VAN DER MOLEN, Stedin: Waterstof in de bestaande gebouwde omgeving: onderbelicht?

Energiesysteemkeuzes gaan in het algemeen nog voorbij aan waterstof. Albert van der Molen van netwerkbedrijf Stedin licht toe welke rol hij ziet voor waterstof binnen de energietransitie.

12:00

ANDREW WILLIAMS, Principal Consultant, DNV GL Oil & Gas UK: Decarbonizing the energy supply chain in the UK with hydrogen.

An overview of the interesting projects, plans and regulatory developments for production, storage, distribution and utilization of hydrogen in the United Kingdom.

12.30 - 13.30

Lunch

13:35

PIETER BOERSMA, Gasunie Transport Services: Waterstoftransport door een aardgastransportleiding.

Pieter zal toelichten hoe GTS binnen de huidige wet- en regelgeving bestaande (aard)gasinfrastructuur wil gebruiken voor de uitwisseling van Waterstof, om op deze manier de verduurzaming te versnellen. Pieter zal dit illustreren aan de hand van het Green Deal project "Waterstof Symbiose in de Delta Regio", waarbij een aardgastransportleiding wordt ingezet voor waterstoftransport.

14:05

Uniper & Havenbedrijf Rotterdam: Power to Gas to Refineries: Een route naar duurzaam Waterstof in havengebied Rotterdam.

De onderwerpen die Havenbedrijf Rotterdam en Uniper aan bod zullen laten komen zijn:

- Energietransitieroutes in havengebied Rotterdam, met focus op elektrificatie.

- Duurzaam Waterstof als bouwsteen voor de petrochemische keten.

- Overschot intermitterende wind als feedstock.

14:35

Pauze

14:50

Jeff Haspels, Nuon: Gebruik van CO2-neutrale brandstoffen in gascentrales als versneller van de energietransitie.

Nuon wil haar gascentrales verduurzamen door het gebruik van CO2-neutrale brandstoffen zoals waterstof en ammoniak. Vanaf 2023 wil Nuon in haar Magnum-centrale beginnen met het vervangen van aardgas door deze CO2-neutrale brandstoffen. Hiermee kan Nuon een directe significante bijdrage leveren aan het reduceren van CO2 emissies in Nederland en de maximale inpassing van wind- en zonne-energie in het energiesysteem faciliteren door de flexibele levering van CO2-vrije elektriciteit met gascentrales.

15:10

DNV GL Oil & Gas NL: Waterstof van Put-naar-Pit: transitievoorbeeld van 100% aardgas naar 100% waterstof.

Sander Gersen

: Hoe komen we tot grootschalige inzet van waterstof als (stationaire) brandstof?
Waterstof is de optimale oplossing voor decarbonisatie van de energie-intensieve industrie en heeft potentie voor de gebouwde omgeving. In deze presentatie worden de routes besproken voor het toepassen van waterstof in de huishoudelijke en industriële markt, vanuit het perspectief van de eindgebruikers tijdens de energietransitie

Wytze Sloterdijk

: Hoe brengen we 100% waterstof veilig en betaalbaar van de bron naar een eerste grootschalige inzet?
In een praktisch voorbeeld worden de mogelijkheden uitgewerkt om een energie-intensieve industriële aansluiting om te zetten van aardgas naar 100% waterstof.

15:55

Paneldiscussie, gevolgd door wrap-up.

16:25

Afsluiting en borrel.


Graag tot ziens op donderdag 8 juni, wij zien uit naar uw komst en deelname aan ons symposium!

Voor meer informatie kunt u contact opnemen met Dave Oesterholt, dave.oesterholt@dnvgl.com,
tel.: 0507009898.

When & Where

Theater De Nieuwe Kolk
1 Weiersstraat
9401 ET Assen
Netherlands


Thursday, 8 June 2017 from 08:45 to 16:30 (CEST)
Add to my calendar
Organiser
De drijfveer van DNV GL is het waarborgen van leven, eigendommen en het milieu. Vanuit deze doelstelling helpt DNV GL organisaties de veiligheid en duurzaamheid van hun bedrijfsvoering te verbeteren. DNV GL is 's werelds grootste classificatiemaatschappij voor schepen en offshore-installaties. Het bedrijf speelt tevens een toonaangevende rol als technisch adviseur voor de olie- en gassector en als inhoudelijk expert voor bedrijven in de energiewaardeketen. DNV GL is bovendien een van de grootste certificatie-instellingen wereldwijd.
Stichting Energy Valley stimuleert duurzame energie-innovaties om nieuwe bedrijvigheid naar de Energy Valley regio te halen en banen te creëren. De Energy Valley regio bestaat uit de provincies Groningen, Drenthe, Fryslân en de kop van Noord-Holland. De nadruk ligt niet zozeer op zoveel mogelijk duurzame energie en besparing, maar op de ontwikkeling en toepassing van (markt)innovaties voor duurzaam gas en slimme energiesystemen. Dit biedt goede kansen voor de regio, waarbij economische groei en verduurzaming hand in hand kunnen gaan.