Description
Watt if we could use energy without depleting fossil fuels?
Watt if we could use energy without relying on miles of networks?
Watt if we could use energy without worrying about the cost?
IDEALondon proudly presents: Watt If, Energy Innovators.
We will screen the Watt If Documentary, showcasing energy pioneers around the world developing local solutions and helping their communities to access much needed energy.
Following the screening, we will hear from some UK based innovators, including energy start ups, cutting edge researchers and those working to make energy companies ready for the future, about how they are changing our energy future for the better.
Programme:
6:00 Doors Open
6:45 Welcome
6:50 Film Starts
7:30 Energy Innovators Experience
7:50 Panel: Energy For A Better Future
8:15 Close, Refreshments and Discussion
Speakers include:
Aman Ganglani, UCL Engineers Without Border. Aman is a Biomedical Engineering student at UCL,and the president of Engineers Without Borders at UCL. He aims to educate the next generation of students on sustainable development and previously ran sustainable engineering development workshops at UCL getting students hands on experience with green technology. Having gained significant Biomedical research experience, he is currently looking for opportunities to use the skills he's gained to make a real difference in the energy sector.
Yi Jean, Head of Product at Verv. Verv is an energy start-up using blockchain and AI to develop a consumer-focused energy and data marketplace. Based in London, Verv use machine learning and AI to gain a deeper understanding of consumer energy use, and are building a peer-to-peer energy trading marketplace. Prior to Verv, Yi Jean worked in strategy consulting, responsible for market research and analysis to inform long-term corporate strategy and M&A. She has also worked in a number of energy start-ups in Boston and New York, focused on renewable energy and energy efficiency. She holds a BA in Chemistry and Physics from Harvard University, and a MSc in Economics and Policy of Energy and the Environment from University College London.
Dr Catalina Spataru, UCL Energy Institute. Dr Spataru is the Associate Professor Global Energy and Resources, founder and the head of the Islands Laboratory at UCL, and authour of several books on transitioning energy systems.. She specialises in whole energy system dynamics modeling, low carbon technologies, super grids, resource nexus, scenarios and SDGs, and has developed a whole energy system model and stakeholder interactive simulator which can be applied for islands (or cities, villages), an energy trade model to assess integration of RE following interconnections which is currently tested for islands interconnections and a nexus model to assess the trade offs between water-energy-land.
Katherine Vinnicombe, Foresight Group. Katherine is Senior Investment Manager at Foresight Group, one of the largest renewables investors in the UK with over £2bn of AUM in the UK, Europe and Australia. She leads on developing and investing in new renewable generation and renewables, enabling technology across the solar, wind and energy storage sectors.
Max Wakefield, 10:10 Cimate Action. Max is the Director of Campaigns for 10:10 Climate Action, bringing people together to build a cleaner, cleverer future. He co-authored Greenpeace's 2030 energy scenarios, and helped build the UK's first 'energy tree'), and is a director of Demand Energy Equality, a grassroots group that uses hands-on DIY renewables workshops to spread energy literacy and empowerment.
Emma Weaver, Bottles of Hope. Bottles of Hope is a student led social enterprise that supports the education of disabled citizens through the production of solar lamps. These are then distributed to low income families and those communities that need to be relieved from power cut prone monsoon season.
EDF Energy Blue Labs bring ideas and innovations to life, making energy better for the UK, our customers and our people.
Our ambition is to accelerate the transition to a sustainable, low carbon society through the development of new technologies and business models.We work on growing and nurturing start-ups, our colleagues, students and innovators who are passionate about their concepts. So, if you have an idea - big, small or simple - one that could help shape the future of better energy, we'd love to hear from you.
The UCL Energy Institute delivers world-leading learning, research and policy support on the challenges of climate change and energy security.
We are a community of multidisciplinary researchers, students and support staff that fosters innovative and dynamic approaches to energy issues. We have a genuine passion for energy research, cutting carbon emissions and reducing energy demand.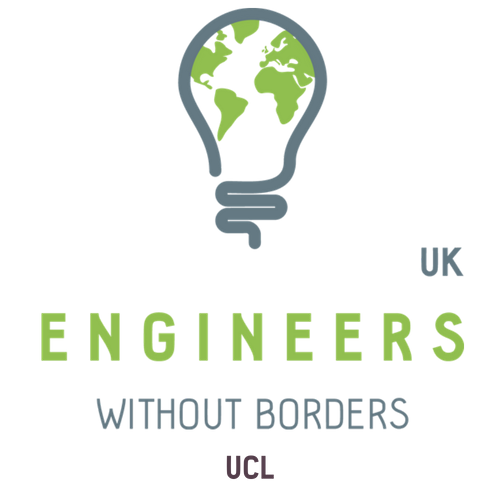 Engineers Without Borders (EWB)-UK is an international development organisation that creates massive small change by empowering engineering students to remove the barriers to development. The UCL branch provides opportunities to learn about the contribution of engineering to global development and poverty reduction, share our vision with other young people, participate in exciting events and to work on engineering related projects around the globe.