Description
One of the biggest benefits of being part of the WM Community is meeting like-minded people.
We know because our very own wavemakers tell us at our workshops. That's why we're launching the WAVEMAKERS Summer Social. This is the perfect opportunity for you to meet some of the incredible people in our community, find out more about what we do and get a taste of just how much our personal development resources can help you too.
Join us on Tuesday 15 August at 6pm, Core Bar in London (Closest station: St Pauls/Mansion house)
The first round of drinks is on us for the earlybirds!
We can't wait to meet you!
Find out more about WAVEMAKERS on our website or in the paragraph below. You can also connect with us on Twitter and Instagram.

Photos from our most recent workshop, GOALGETTER: How to Set Goals and Smash Them: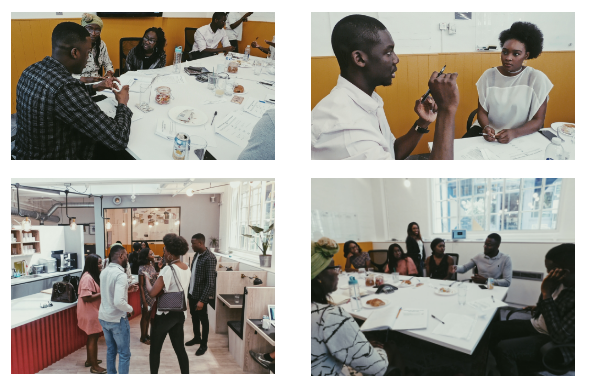 ---
ABOUT THE COMMUNITY
If you're someone who wants to make an impact. If you've got something to offer the world, you're in the right place. We realise that success doesn't fall from the sky, it is built. It starts with giving yourself the tools you need to make that happen.
That's why we created WAVEMAKERS. We are building a community of men and women across London who want to equip themselves with the practical skills they need to build a successful career. Find out more here.