Ways and Means by Noel Coward - a one act play
About this event
This is a one act comic play by Noel Coward , one of ten that make up a series 'Tonight at 8.30', a cycle of plays to be performed over three evenings. A couple are plagued by debt and gambling embarrassment and everything seems to go wrong for them. This romp of a comedy by the master of the understatement and wit, will be a night to remember .
Book early to avoid disappointment.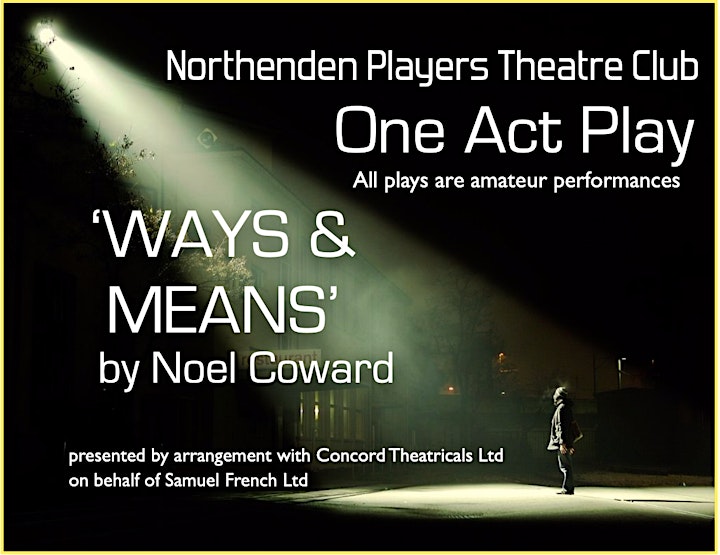 Organiser of Ways and Means by Noel Coward
Northenden Players are a local community based theatre club, open to members and non members. We hope to use our unique venue "The Old Library" to promote arts of all kinds but primarily theatre presentations. Our small 60 seat auditrorium and stage presents the opportunity for audience and artits to connect in a truly unforgettable way.