| | |
| --- | --- |
| WCA EXECUTIVE INVESTMENT SUMMIT & CEO FORUM 2015 | |
Event Details
WCA Executive Investment Summit & CEO Forum 2015
 "Africa Investors & Executive Game-Changers: CLOSING in 2015"
March 17-19, 2015

| Lagos
Executives and Investors ... Greetings & Welcome !
Don't miss one of Africa's premiere and high impact Executive Investment Summits for 2015! Highly effective with a unique track record of delivering tangible business RESULTS for investors & executives!

Please join Africa's leading international and regional investors, executive "game-changers", Ministers, industry titans, entrepreneurs, and Summit Partners at this unique, high value Pan-African "801 Executive" Summit (hosted this year from Africa's largest economy!) ... moving beyond panels of "Africa 101" trends and opportunities ... to more effective direct executive and investor engagement, with contributors challenged to deliver truly "critical game-changing insights and executive business intelligence", i.e. "the money points" to their peer audience of seasoned investors with respect to CLOSING investments and OPTIMISING operational and financial returns in their investments in 2015.  See Summit Highlights below, plus 35% of Summit also dedicated to targeted "peer-to-peer" investor/strategic meetings in line with Summit Theme:
"Africa Investors & Executive Game-Changers: CLOSING in 2015"
90+ of Africa's Leading" Game-Changing" Investors confirmed as investment segment hosts/speakers, as well as, executives and investors from 30+ Countries globally including from across Africa, Middle East, and Asia!


DOWNLOAD PROGRAM & LOGISTICS

for complete program listing of Speakers, Investor contributors, Investment Segments, Logistics, and much more:
http://www.mediafire.com/view/g6oox8uhymru67z/2015_Program.pdf
SUMMIT PARTNERS
Diamond Corporate Partners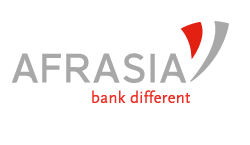 Platinum Corporate Partners
 Diamond Event Partners
| | | |
| --- | --- | --- |
|   |   |   |
|   |   |   |
Premiere Media Partner

Media Partners
SUMMIT TRACK RECORD
 
This 2015 Summit promises to be an equally phenomenal success as the last summit described as "epic", "inspiring", "one of the best Africa executive investment summits ever attended" that delivered! with 350+ from 30 countries globally (70% C-Level, 85% seasoned investors) and the success of the last Summit measured in part by solid feedback on the actual investments and strategic partnerships - initiated at last Summit - since closed in 2014!
SUMMIT HIGHLIGHTS
Please read Program and plan your Summit engagement to get maximum value for you at the Summit!
 ~ KEYNOTE Africa Investor "Game-Changer" Segment in partnership with Bloomberg TV Africa
~ Expert Investor "Critical Insights" on closing investments & optimising operational/ financial returns by Key 2015 Investment Themes:
 

Sectors - Power & Energy, Real Estate & Hospitality, Financial Services, FMCG, Healthcare, Telecom & Technology, Agribusiness & Fisheries, Infrastructure & Logistics, Natural Resources, Consumer Brands, Media, Sports & Entertainment
Regional Segments –

West Africa, North Africa, Southern & Eastern Africa
~ INVESTMENT CAPITAL SEGMENTS

Family Offices & Private Wealth Investing

Africa Pension & Sovereign Wealth Fund Investing

Private Equity, Alternative Investments, & Mezzanine

Venture Capital

Venture Capital Competition

Asia-Africa Investor and Strategic Partner Segment
~ MIDDLE EAST into Africa Investor Super – Segments (Family Offices, Strategics, Sovereign Wealth Funds, Private Equity & Other InstitutionalCapital) in partnership with MENA Private Equity Association and co-chaired by The Wall Street Journal
See Below for Summit Highlights Contd ....!

 *** EFFICIENT TARGETED DEAL-MAKING & STRATEGIC CONNECTIONS - 35% of SUMMIT! ***
Profile your Firm throughout Summit and leverage investor networking and meetings!
INVESTOR DEAL & FUND-RAISING FORUM
3 hour segment with 12 presenters (10-15 mins each) presenting investment opportunities to diverse investor audience:

~ Direct Private Investments (by Theme, Country, Region, Sector)

~ LP Opportunities: Africa Private Equity, Sector-Specific Funds

~ Direct Co-Investments with Investment Holding Firms

 
  Register directly via Website to be a Presenter ASAP - JUST 2 SLOTS LEFT! 
Please see PROGRAM for details- and for your presentation template please download below and return to cochair_summit2014@whartonclubofafrica.com:
http://www.mediafire.com/view/cnq556ofsxg855c/WCA_Summit_-_Investor_Deal_&_Fundraising_Forum_-_Template_-_2015.doc
STRATEGIC FIRM, PARTNER & INVESTOR PRESENTATIONS
Are you a Corporate - and seeking local or regional strategic partners for your Firm? 
Are you an Investor and would like to present on your Firm/Fund and your investment profile?

Then register to be a Presenter directly via Website - ONLY 2 SLOTS LEFT!
2 hour segment with 10 presenters (10-15 mins each) making investor and strategic presentations to diverse audience of industry titans, corporates, family offices, entrepreneur, and financial investors. There is no template provided, however mandatory that presentation is limited to 5 pages PDF maximum. See PROGRAM for details.
OTHER INVESTOR & STRATEGIC NETWORKING
Investor & Strategic Partner Matching Luncheons including International Investor Luncheon on DAY 3

Private 1-on-1 Meetings & International Investor/Strategic Meetings
Delegates sign-up at Summit Check-in (Day 1) to have lunch with, or have a private 1-on-1 meeting with Summit Table Hosts throughout the Summit!
SUMMIT TABLE HOST
Have your piece of "real estate" at the Summit for your Firm to maximise profile and ease of relaxed, efficient networking throughout Summit - inclusive of:

Program Insert

"hosting" 1-on-1 Meetings

Hosting during the investor & strategic partner matching segments

Awards Banquet dedicated table

and more!

 
  Purchase package directly via Website!
CEO FORUM
(in partnership with YPO-WPO Ghana & Lagos: Nigeria's #1 Executive Club of corporate leaders, Family Offices, HNWI)
Theme Sessions & Executive Networking in smaller group exclusively for Investors, C-Level Execs, Speakers, YPO-WPO (globally)

 Are you a C-Level Executive (e.g. CEO, Chairman, President, Founder/Co-Founder, Managing Partner, Board Member, Majority Shareholder), Investor, Summit Speaker, or YPO-WPO Member?
Then make sure to register for Investment Summit AND CEO Forum above!
THEME SESSIONS: Alternative Private Wealth Investments | Executive Investment/Strategic Connections - Networking! | Executive Leadership, Development & Succession
CEO Forum Keynote: Solving Africa CEO Challenges
VENTURE CAPITAL & ENTREPRENEUR COMPETITION
(Exclusive coverage by Bloomberg TV Africa)

For "investor-ready" early-stage pioneering Entrepreneurs (Years 1-4, not just start-ups!) launching /expanding your business and raising investment growth capital, and seeking strategic partners. ... This Summit is for You!

3-4 Semi-Finalists selected to present to Venture Capital Investor Judges at Summit.

 

Winner announced at Summit!


See PROGRAM for Prize details!

FEB 20 Entry Deadline!

COMPETITION NOW CLOSED.


 
 
 WCA AFRICA LEADERSHIP & INVESTOR AWARDS BANQUET
Nigeria 2015 – Banquet Keynote with outlook for Africa's largest economy and international investors!
2015 WCA Business Leadership and Investor Awards: Africa Chairman/CEO of the Year, Innovator, Game-Changer, InvestorInvestment of the Year, 2015 Summit Game-Changer
Summit Delegates nominate and vote for Award Winners during Summit Registration via Website.

REGISTRATION & LOGISTICS
GOTO Website: www.wcaexecsummit2015.eventbrite.co.uk
To enter Summit Venue within Hotel, you must have a "2015 Summit Registration Confirmaton Ticket" generated by WEBSITE automatically and e-mailed to you upon registration
Payment Options: 
by Credit Card or PayPal (just register via WEBSITE)...OR ...Pre-Payment via Bank Wire Transfer (just e-mail Team at registration@whartonclubofafrica.com and we would be delighted to assist)

For 20% HOTEL discount download, complete and RETURN FORM BELOW ASAP to INTERCONTINENTAL:

http://www.mediafire.com/view/1y53r3aye858ccp/Summit_Hotel_Booking_Form.pdf


Need Nigeria Visa Invite Letter ASAP? Just e-mail abi.adisa@amarasuites.com (Summit Co-Chair)...

PLEASE SEE THE VISA ON ARRIVAL PROCESS listed on your NIGERIA HIGH COMMISSION WEBSITE

GENERAL ENQUIRIES

Registration (General Enquiries):
E-mail: registration@whartonclubofafrica.com
Panel /Speaking Opportunities:
E-Mail: cochair_summit2014@whartonclubofafrica.com
Segment Host or Corporate Partner Opportunities:
Lisa Lambie | E-Mail: ceo@whartonclubofafrica.com

Co-Chairs (General Enquiries):
Abi Adisa | Chinedu Okpareke

E-Mail: cochair_summit2014@whartonclubofafrica.com | (234) 812-992-7173

We look forward to welcoming you to this unique and high impact
WCA Executive Investment Summit & CEO Forum 2015!