WCFF 2020 MEDIA LAUNCH & SPECIAL SCREENING
About this event
Please join the first Windrush Caribbean Film Festival for our Media Launch, Sneak Preview and SPECIAL Michael Gilkes Tribute with SARGASSO! A CARIBBEAN LOVE STORY
The evening will be hosted by Juliet Alexander.
Speakers
Patrick Vernon OBE and Natalie Barnes (daughter of the late Windrush campaigner Paulette Wilson) join forces with award-winning film producer and director Frances-Anne Solomon to launch the Inaugural Windrush Caribbean Film Festival.
Schedule of Events (British Standard Time)
6:30pm WCFF2020 Introduction
6:45pm Q&A about WCFF and the Windrush Generation
with Patrick Vernon, Natalie Barnes, Frances-Anne Solomon and Garry Stewart
7:30pm Tribute to Michael Gilkes
with Christopher Laird and Michael Gilkes' son, Mark Gilkes
7:50pm Featured Screening - Sargasso! A Caribbean Love Story
FEATURED SCREENING
SARGASSO! A CARIBBEAN LOVE STORY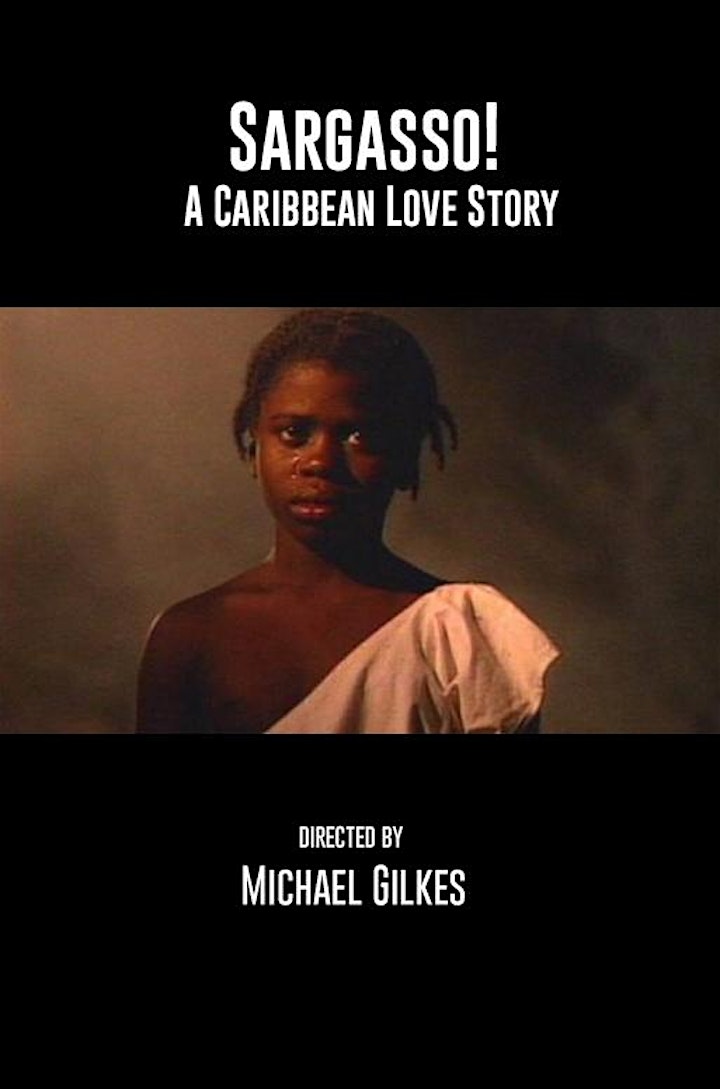 Synopsis: The first screen adaptation of Jean Rhys novel, Wide Sargasso Sea, in which the girlhood and marriage of Antoinette Bertha Cosway, the madwoman in the attic in Charlotte Brontëe's novel Jane Eyre, is portrayed. Also includes biographical and critical information about Rhys.
_______________________________________________________
The Windrush Caribbean Film Festival aims to engage and educate audiences on the contributions of the Windrush generation and its impact on the country through screenings, talkbacks and a micro-cinema challenge that will take place in cinemas, schools and community centres across the country.
Due to COVID-19, in 2020, the inaugural edition of WCFF will take place online.
The six day digital festival of screenings, discussions and master classes aims to celebrate the contributions and impact of the Windrush generation on life in the UK today. The festival is the brainchild of Solomon whose award-winning film HERO, inspired by WW2 and Windrush hero Ulric Cross, toured the UK to critical acclaim in 2019. Its success was the inspiration for this full blown festival.
WCFF is sponsored by Solomon's Caribbean Tales Media Group , and led by a core team including Garry Stewart of Recognize Black Heritage & Culture, Joy Coker of Alt-Africa Magazine as Lead Programmer, Shiloh PR's Evadney Campbell and Patricia Hamzahee of Integriti Capital, with support from The Funding Network and Unison.
WCFF is registered as a community interest company (CIC) in the UK.
WCFF is part of the CaribbeanTales Media Group, that provides technical support and administration for these events. The films are screened courtesy of CaribbeanTales Worldwide Distribution.
For more information: windrushfilmfestival.com